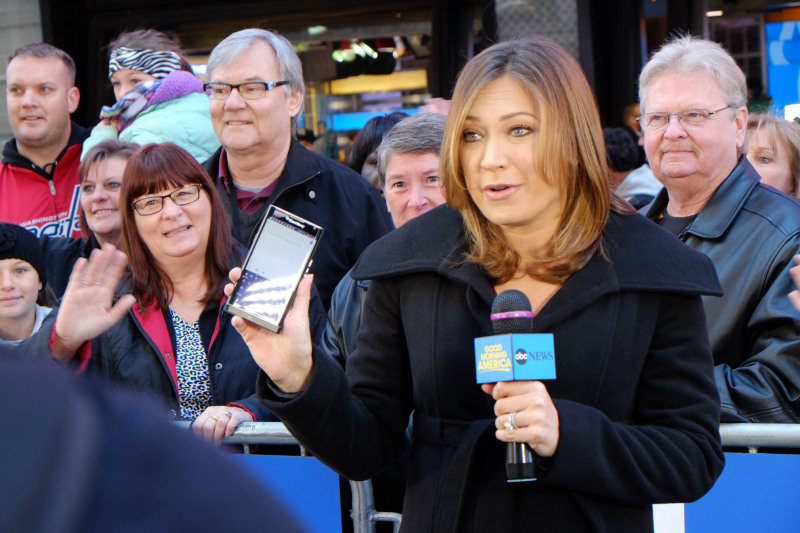 BlackBerry is helping the popular U.S. morning show, ABC's Good Morning America, celebrate its 40th year on the air by giving away 40 of our new, critically-acclaimed, secure PRIV smartphones.
During its Tuesday morning broadcast (between 7 to 9 AM ET), GMA weather anchor Ginger Zee introduced the PRIV to GMA viewers (see above and to right). Scroll down to watch the YouTube video.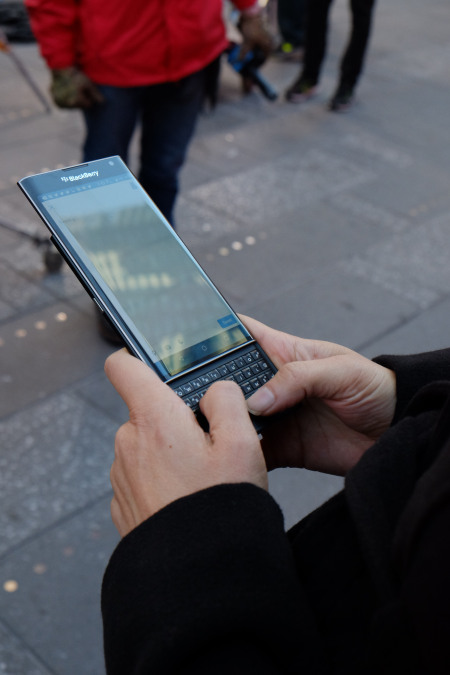 Zee will also share her experience using the PRIV throughout Tuesday on Twitter.
On Wednesday morning, BlackBerry will help support the iconic breakfast show's "40 for 40" program, as GMA will broadcast non-stop for 40 consecutive hours on-air and via live stream to celebrate its 4 decades on TV (Good Morning America debuted on Nov. 3, 1975).
BlackBerry COO Marty Beard will be on the show to help the GMA hosts give way 40 of the AT&T variant PRIVs to lucky audience members.
It was natural for BlackBerry to support a long-running media powerhouse like GMA. As a reporter for more than a decade and half, I witnessed first-hand how mobile phones empowered journalists and other members of the media, allowing us to literally break news 24/7. Moreover, to compete in the hard-fought media world, you need secure devices that protect your hard-earned exclusives and keep your private contacts private.
GMA is taped in front of a live audience at its Times Square studio at Broadway and 44th Street in New York City. Would-be audience members are advised to get in line as early as possible before the show airs starting at 7 AM.
Follow BlackBerry on Twitter and our other social channels to get updates and see photos and video clips from our appearances this week on Good Morning America. Or watch the live stream at ABC.com (viewing may be restricted depending upon what country you are from).