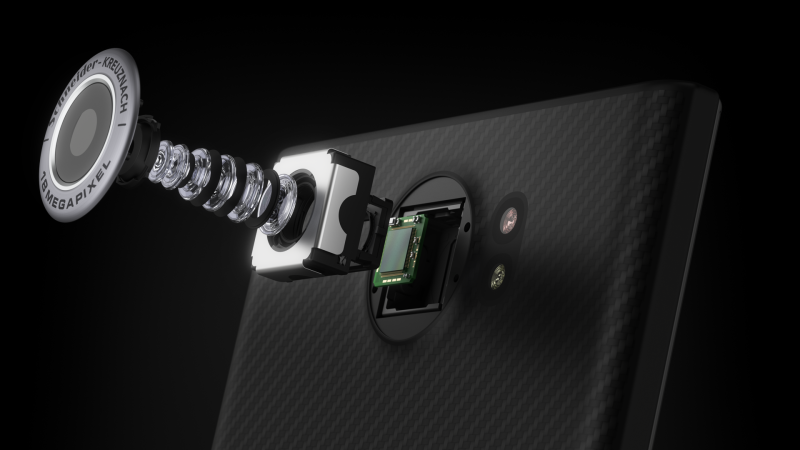 A great smartphone is like a Swiss Army Knife for communications, with all of your information gathering and sharing needs bundled up in a tight, convenient, reliable package.
The camera is a key piece of that toolkit. Think of everything you use your phone's camera for: capturing important memories, taking selfies, making video calls, "scanning" important documents, even snapping a photo of your car's location at the airport or shopping center so you can find it when you get back.
The PRIV delivers on everything you want and need from your smartphone camera. The 18 MP camera, certified by Schneider-Kreuznach®, is engineered to deliver professional-looking photos with minimal effort. It also captures 4K resolution video that you'll be able to show off on the latest HDTVs.
Professional photography features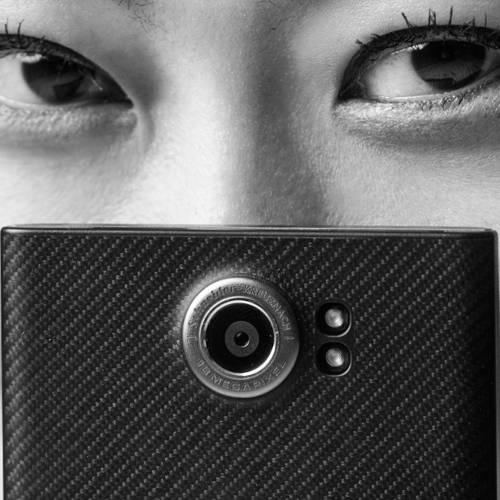 The PRIV's camera integrates technologies commonly found in high-end DSLR cameras. It's equipped with a range of professional settings that you can apply as you frame the scene, including live color filters and exposure control. It's the only smartphone with a dual-color (white and amber) flash, which enables better color balancing, delivers more natural, realistic images and performs better in low light, contributing to the color/image quality, especially when taking pictures of people
The dual-color flash complements features like phase detection auto focus (PDAS), commonly used in high-end DSLR cameras to dramatically increase focus speed & accuracy; optical image stabilization (OIS), which ensures pictures and videos are not blurred from the slightest movement; and multi-frame HDR, which takes multiple pictures at different exposures and combines them for more beautiful images.
You'll also be able to take amazing panorama shots with both the front- and rear-facing cameras. The rear-facing camera captures a 360-degree arc around you in stunning detail with 130+-megapixel panoramas, while the front-facing "selfie panorama" allows you to have your friends and your surroundings in the picture with you.
If stills aren't enough to capture the action, you can tap the PRIV's video camera feature. It takes 4K resolution video at 30 frames per second (fps), plus you can record video and take pictures at the same time. You can also record 60fps video in 1080p (great for fast-moving subjects or scenarios with lots of motion like kids, pets or sports).
If those details on their own haven't convinced you of the PRIV's camera quality, take a look at what reviewers are saying about it:
"The camera is another big feature for the PRIV. BlackBerry has called in some big guns to help with imaging. Schneider-Kreuznach which has certified this 18-megapixel camera and its 'DSLR level,' features.
Not sure about DSLR-level, but the PRIV has a much improved camera experience and the quality of the photos seem very realistic and don't have much of the in-camera processing that other smartphones tend to leave on by default." (Gadjo Cardenas Sevilla, Canadian Reviewer)
"BlackBerry has upped the ante with its cameras this time. The rear camera is an 18 MP fast focus, dual flash, Schneider-Kreuznach certified camera with 4x digital zoom, optical image stabilization, and phase detect auto-focus that can shoot 4K video at 30fps and 1080p video at 60 fps." (Lynn Greiner, Financial Post)
"One of the Blackberry Passport's best features was its excellent camera and the Priv doesn't disappoint either, packing a versatile 18-megapixel snapper that's a strong rival to the Xperia Z5 and Galaxy S6 cameras. There's also a 2-megapixel front-facing camera for your selfie shots." (Chris Barraclough, Recombu)
"The quality of the Priv's photos was excellent…When I compared the Priv's shots with those I took on the S6 Edge at the same time, for instance, the Priv captured a lot more overcast cloud detail and images were generally brighter and less dingy." (Katharine Byrne, Expert Reviews)
"The 18-megapixel camera is excellent. From my test shots, the Priv took well-exposed pictures with good sharpness, but not as much as Google's new Nexus 6P. The colors are rich and accurate, too, and I'd be happy to use the Priv as my main shooter." (Antonio Villas-Boas, Business Insider)
PRIV: The total package
The PRIV's amazing specs, including the colossal 3410 mAh battery will keep your camera going for a full day of secure, beautiful picture-taking. And the microSD slot lets you add up to 2 TB of storage. With all this power and storage, you won't have to worry about missing a key moment.
Once you've captured your photos, the PRIV's display ensures you can view them in all their amazing detail. The 5.4″ dual-curve display, protected by Gorilla Glass 4, boasts a resolution of 2560×1440 with an incredible pixel density of 540 PPI – that's four times the pixels in a standard HDTV. With Chromecast and Miracast built in, you can also show off your photos on other smart devices, including TVs, game consoles or set-top boxes.
And, the Android-powered operating system gives you access to all of the photography (and other) apps in the Google Play store, including Adobe Photoshop Express, Instagram, and Google Photos, so you can edit, share and backup all the shots you take.
Plus, be confident your privacy is under your control and your personal data is kept private with DTEK™ by BlackBerry®, a single dashboard to monitor and control application access to your microphone, camera, location and personal information.
Truly, PRIV, with its physical QWERTY keyboard, is the perfect smartphone for all of your productivity and entertainment needs. When taking photos is this simple and this beautiful, it's easy to unlock your passion for creativity.
If you're ready to put PRIV's camera and other features into action, check out our updated PRIV availability blog to find out when and where you can buy or order your own. Once you have it in hand, check out our Getting Started with PRIV guide to set it up, transfer your old data and become a power user fast.