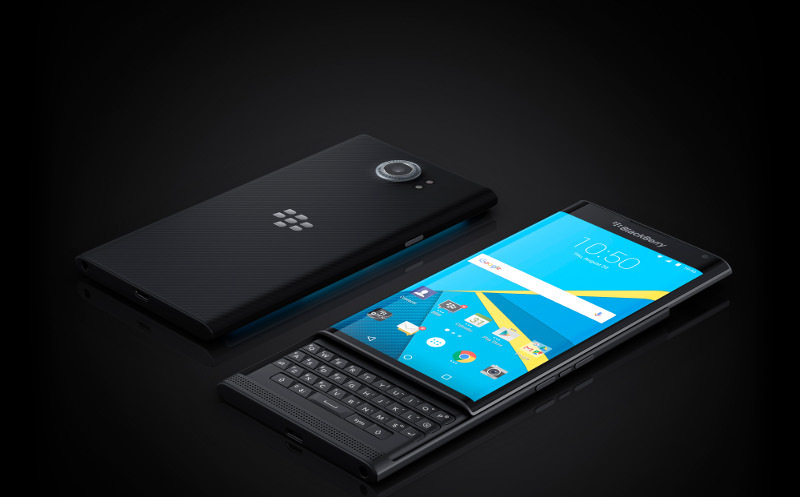 The PRIV's now available for purchase in the UK – and like everywhere else, it's getting an incredible reception from reviewers. That shouldn't come as any great surprise, of course. There's a lot to praise about the device, from its intensive focus on privacy to its top-notch keyboard to its long-lived battery to its incredible camera.
Don't take our word for it, though – see for yourself (and be sure to also take a look at our general review roundup, PRIV product page, and video how-to's):
Thomas Tamblyn, Huffington Post: It's hard not to be spellbound by BlackBerry's new phone the first time you pick it up…The Priv has an outstanding display, an on-screen keyboard that's joyful to use and so much security built in that it feels like the productivity tool that many executives will have been waiting for. It's also a great Android phone.
Chris Barraclough, Recombu: After using the Priv for a week, I'm definitely a massive fan – this is Blackberry's best phone in years and one of the most impressive mobiles of 2015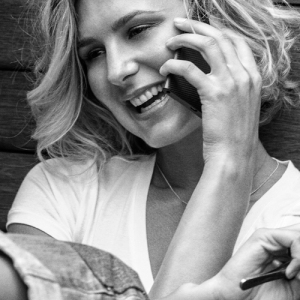 Carly Page, The Inquirer: There's something oddly great about the BlackBerry Priv in terms of design…We didn't expect or want to like [the] keyboard, but our week with the Priv seems to have changed our mind. Rather than opting for the onscreen keyboard when typing an email, we've been using the physical alternative, making use of the full 5.4in of screen real estate.
Esat Dedezade, Stuff.tv: What the Priv does bring to the table is a vast list of extremely useful software and security enhancements – more so than any other Android phone I've used. There are so many in fact, it's difficult to know where to start… It stands out from every other major smartphone currently available, thanks to its unique design and physical keyboard. While the latter isn't a must-have feature, its shortcut functionality alone should be enough to tempt avid multitaskers.
Chris Hall, Pocket-Lint: The BlackBerry Priv comes to the Android table offering something different and it delivers. The biggest thing about this handset is the QWERTY keyboard, that's uniquely BlackBerry… Overall, there's a lot we like about the Priv. It's interesting, it's different and the curved edges to the display feel lovely.
Dominic Young, The Register: I give phones a two-week period where anticipating is followed by fiddling, enthusiasm, disappointment and abandonment…on the whole, this is the first Android phone in a long while which feels like a keeper. There are always compromises, but this one demands fewer of them.
Andrew Orlowski, The Register: It may be a "Hail Mary" pass, but BlackBerry's arrival on Android adds bags of choice and maturity to the platform – not just for enterprises but more sophisticated punters.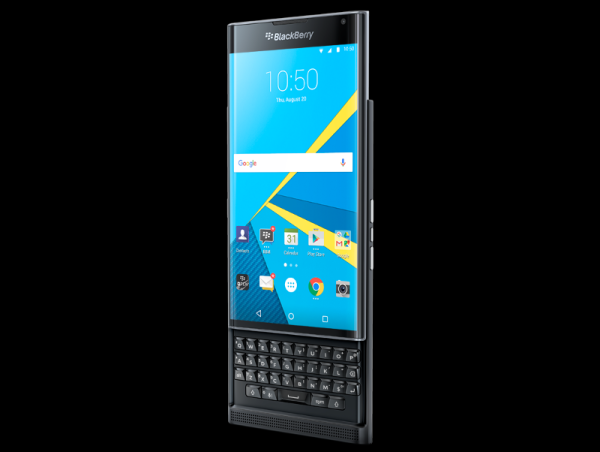 Matt Egan, PC Advisor: The BlackBerry Priv is a well-made Android phone with a unique feature set. We commend BlackBerry for turning its hand to being an Android OEM, and the result is a fast smartphone with a great display, hardware keyboard and solid build and design…if you want an Android with a hardware keyboard and some BlackBerry features, this is the phone for you.
Sunetra Chakravarti, Mobile Choice UK: The Plastic AMOLED screen reminded me of the LG G Flex 2 and the Samsung S6 Edge at the same time, sharp, crystal and staggeringly good at reproducing the most complex play of light and imagery in brilliant detail….An absolute whopper of a battery (3410mAH) powers the phone through, helped along with 3GB RAM. There was no stutter when I used it and our enterprise reviewer was very pleased with how it worked without any hint of lag or stutter.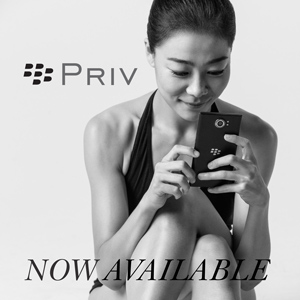 Jeff Parsons, Mirror UK: This is undoubtedly BlackBerry's best phone to date. The addition of Android immediately makes the Priv more accessible to the average punter and remedies the long-standing app deficiency the brand has suffered from.
Katharine Byrne, Expert Reviews: [The Priv] is an elegant solution to something BlackBerry seems to have been struggling with for years, as it's never quite reconciled how to combine its trademark keyboard with a large main display…[it's] arguably better than anything BlackBerry has done before.
John McCann, TechRadar: The BlackBerry Priv is a smartphone I've been genuinely excited to see, as it brings something different to the Android market, and I was pretty content when I got it in my hands…Having Android on board means you have access to Google's suite of applications, including the well-stocked app store.
Interested in picking up your own PRIV? UK customers can purchase from one of the following locations:
Carphone Warehouse
EE
ShopBlackBerry UK (£559 Incl. VAT)
While you wait for your order to arrive, here's a roundup of everything you need to know about the PRIV: