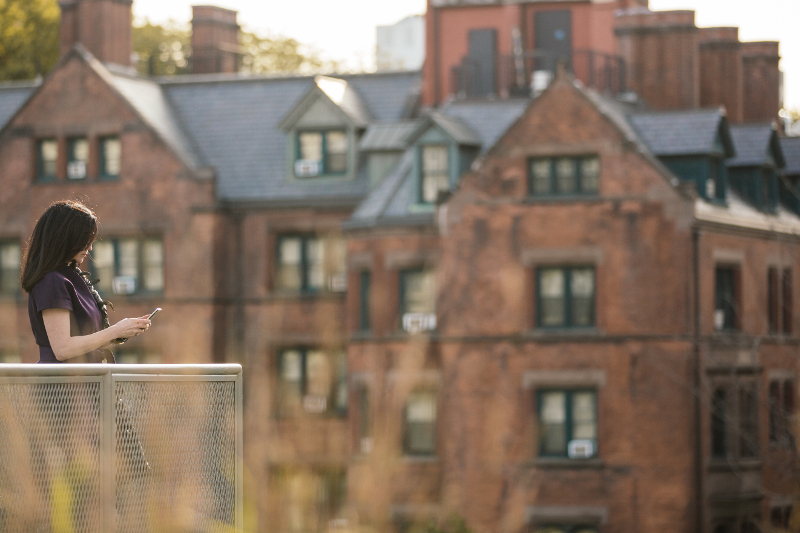 Stacey Jones doesn't have time to waste. In her multiple roles as fashion director for As If magazine, a large-format luxury fashion and art magazine, as well as a cutting-edge stylist and creative director for a fashion line, Jones must stay on track and focused at all times to get her job done.
Jones is rarely working on one thing at a time, and she says her BlackBerry Passport is her essential multi-tasking tool. On the day we spoke with her, she was working on a photo shoot, checking out the latest fashion news, looking at images of design samples from her design team, taking photos and posting images on Instagram, answering emails and texts, all from her Passport.
If As If isn't a household name along the lines of Harper's Bazaar, Vogue or Marie Claire, just wait. In only seven issues, it's won more than 40 national and international platinum and gold awards for best new magazine, best editorial design, best art direction and best photography. Under Jones's direction, it's featured layouts with luminaries including Daniel Radcliffe, Christina Ricci and Uzo Aduba in gorgeous, artistic photos.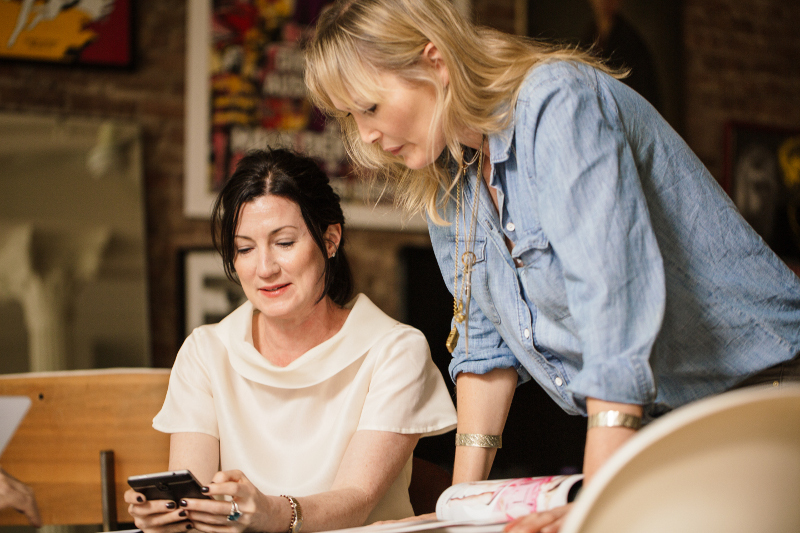 As If, with its focus on "individuals who have made a creative mark in our society in art, fashion, design, architecture, music, film, and all forms of creative expression" seems to be the perfect canvas for Jones's blend of creativity, intellect and beauty, not to mention her high-energy drive for success.
Early in her career, she discovered BlackBerry and how essential it was to keep her on the fast track. "I've been a BlackBerry fan from the very beginning," Jones said. "This wonderful machine keeps me very organized, and that's crucial for me to be able to accomplish everything that I have to accomplish on a daily basis. I'm naturally an organized person, so I appreciate a device that can help me manage that."
(Skip to the bottom of this post to check out our holiday sale at ShopBlackBerry launched Nov. 24, where you can save up to 20% off already-discounted prices for BlackBerry phones such as the Passport, Passport Silver Edition, Classic and Leap. And watch the video interview above that we filmed with Jones, and check out these other Passport users, including media star Piers Morgan, celebrity chef Tyler Florence, a top fashion blogger, an international video game company executive, a Vegas music promoter, a technology journalist, a Mexican TV star, a team of world-champion athletes, a Hollywood actor, a pro golfer, and a chart-topping rock star.)
An Extraordinary Journey
While Jones didn't set out for a career in high fashion, in many ways her journey to become one of the hottest young faces in the fashion publishing world was both extraordinary and inevitable.
When most 10-year-olds were into pop music and Disney movies, Jones was adorning her bedroom walls with high-fashion photos cut from W magazine and Vogue. Her stylish mother was her earliest fashion inspiration, but still was none too pleased with her daughter's habit of redecorating her bedroom walls with the images that captured her already keen eye.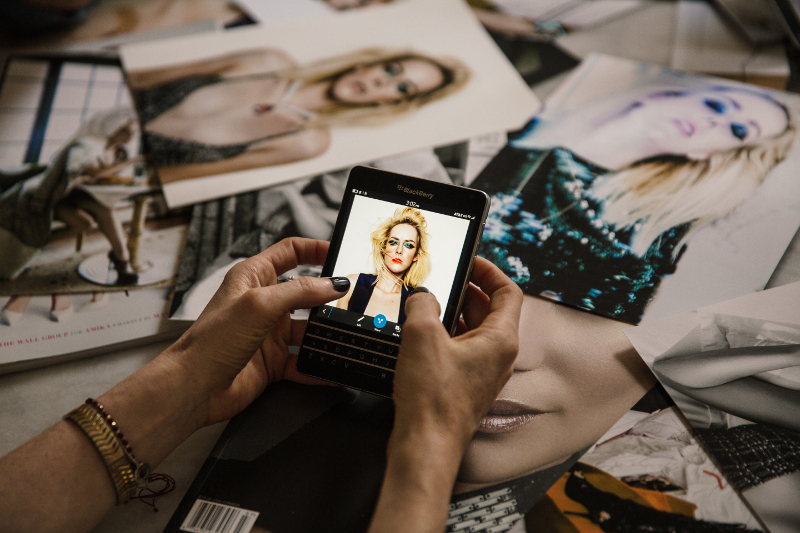 "I was fascinated with magazines, particularly fashion magazines" as a child, Jones said. "Every season I would change it, I would rip down the [pictures on my] walls, and my mom was not too happy because she really liked the wallpaper that she had put up in my room, and I was covering it all."
A strong math student, she enrolled in the University of Kansas's engineering program. During breaks from studying soil chemistry or physics, she'd find herself paging through the college library's fashion magazines, looking at the clothing or studying photo composition.
After graduating with an engineering degree, she worked briefly in 3D animation, seeking a way to blend her analytical engineer's mind with her creative talent. Fortunately, it opened a door into the magazine industry when she was hired as a page layout designer for Playboy's lingerie books, and she turned it into an opportunity to learn.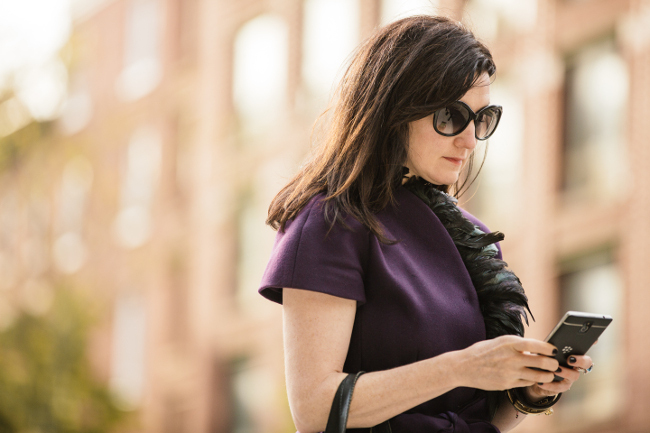 "I was like a sponge," Jones said. Even though she had no background in the publishing business, she made it her personal mission to learn everything she could about it. "It was now starting to come to fruition — the things were clicking now. I was getting it. I still didn't know that I didn't really know what a fashion editor was per se, but I was starting to understand it. I was there for four years, just really learning everything I possibly could about that business, and I loved it. I knew that that was it. Magazines were going to be it for me."
Passion For Fashion Wins
Her decision to launch her own fashion stylist business seemed like a bold move: she'd never worked as a fashion editor or assistant, wasn't taught how to acquire fashion samples for a photo shoot, and possessed no real portfolio of her own. But her lack of direct experience was no obstacle.
Within a couple of weeks of going out on her own, she was doing test shoots with renowned fashion photographer David Anthony. Shortly thereafter, Anthony tapped her to be the stylist on a photo shoot for Harper's Bazaar. Talk about on-the-job training: Jones used her innate creativity, confidence and intellect and managed all the details to make the shoot a success. She quickly became an in-demand fashion stylist for top magazines, including Harper's Bazaar, Marie Claire, Elle and Chicago Magazine.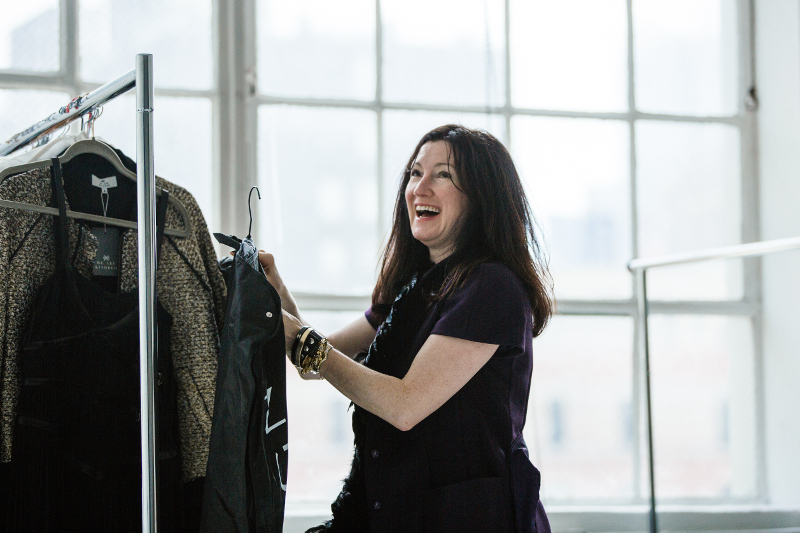 "In a span of a year I went from having zero tear sheets and editorials to having a plethora of them, from all international editions of Harper's Bazaar and Elle magazine. It was incredible," said Jones in our recent conversation.
When asked what it takes to succeed in the competitive fashion magazine industry, Jones told Exclusively Fashion magazine, "You absolutely need to have tremendous passion, drive, perseverance, patience and persistence. Know who you are, know what you want out of the business, and be very clear about it. … If you're willing to do the work and sacrifice, then you will succeed.  You have to have your own vision and really push that vision."
Stacey Jones: Queen of BlackBerry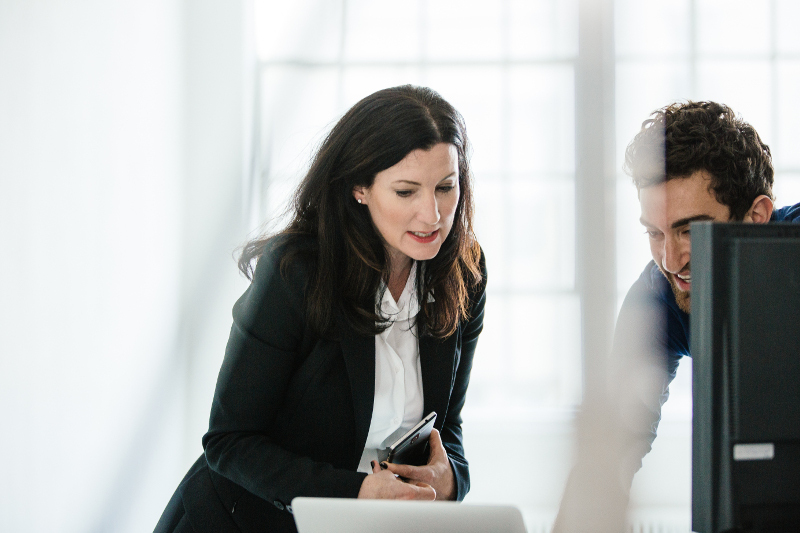 Jones says that passion and vision includes her BlackBerry Passport. Her friends call her the "Queen of BlackBerry" for her persistent championship of BlackBerry.
She was thrilled to trade her older BlackBerry up to the Passport because of all of the new features that make her even more productive and efficient than ever before.
She says, "I adore it so much that I have converted two different companies – one a renowned fashion PR office and the other an education technology firm – to purchasing the Passport and giving up their iPhones for themselves and their employees."
Passport Keeps Jones's Eye On The Big Picture
Jones's business is all about images and communication, so it's not surprising that her favorite Passport features are the camera, the screen and BlackBerry Hub, and how they all work together to support her busy work life.
The camera's quality is ideal for fashion show videos and photos, Jones said. "I use Instagram a lot – I'm taking pictures and I'm posting them, then I have to make up documents in Excel spreadsheets, and I have to send those emails off to people who need to again see budgets that I have to put together," Jones told us. "I'm constantly moving, and that's one beauty about the Passport: It keeps me very efficient."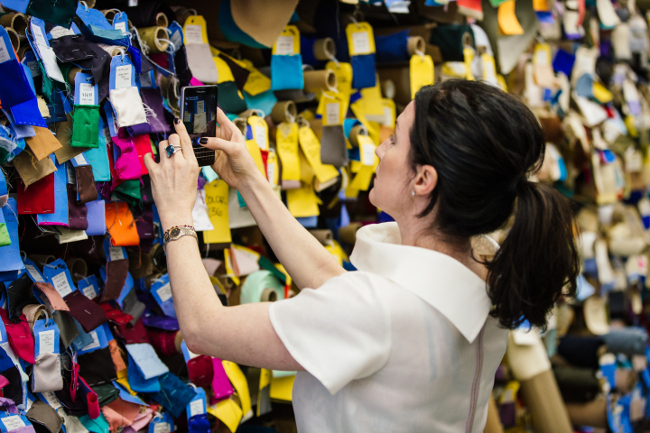 Jones said the BlackBerry Passport's large, high-quality display helps make her more efficient because "I can see details in photos so extremely clearly," she said. To prepare for a photo shoot, she has to look at dozens of photos of clothing and accessories from designers, select what garments she wants to use, then communicate quickly to line up all of the details – often for a photo shoot that's happening the next day.
The Passport allows her to compile and submit the request directly from the device. She said she can create an email or attachment "while I'm talking to this person saying, 'You're going to be receiving this email shortly with the looks that I want.' Or I'm looking at fabrics saying, 'I really like the blue fabric,' or, 'The black organza would be my preference.'"
Jones boasted, "I have literally put entire requests together standing in line in airport security. I've had the entire thing done before I'm even on that airplane."
Jones says that her Passport helps her balance her extremely active schedule. "Because I have my hands in so many different projects, and many come sort of last minute, I always have to be prepared and organized. It's crucial for me to be able to get everything done, and compartmentalize things not just in my head, but then also physically, making sure that I make clients happy, as well as overseeing things to make sure that it's moving according to plan."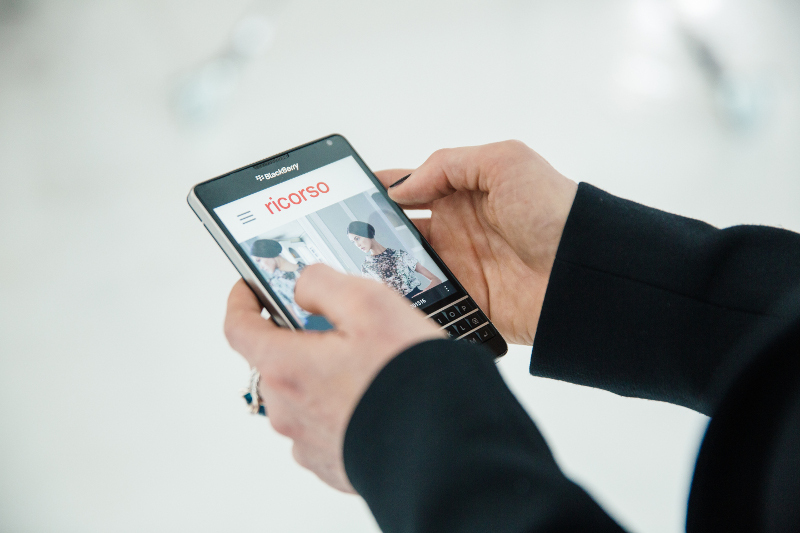 About that plan … while Jones's goals in engineering school certainly didn't include a job in high fashion publishing, she shows how the right attitude and tools make it possible to blend your passion with your livelihood. She said, "I'm living the life I've always wanted to live and dreamed of living even before I knew what this was."
Pricing and Availability
Get a factory-unlocked BlackBerry Passport from our global shopping portal, ShopBlackBerry.com (check with your local carrier for device compatibility). With our ongoing holiday sale (ending Dec. 1), you can enjoy these stellar prices on the Passport:
Enjoy great prices on the Classic and Leap at ShopBlackBerry, too. Click on the banner below: