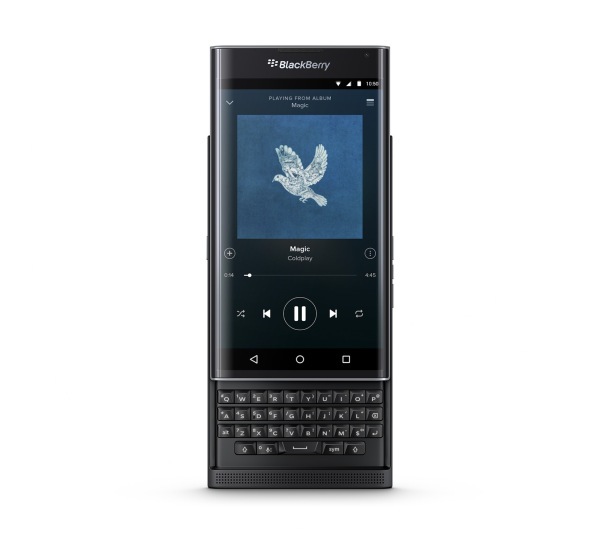 For the best app experience, you need to have a fluid interface and a large, crisp display to view and interact with. PRIV brings to the table an extremely vivid 5.4 inch, dual-curved screen and the power of the Google Play Store to open a portal for users to access a wide array of applications. Now, where do you start?
Everyone needs a soundtrack for their lives; or at least a catchy theme song. To be honest, there's always a need for audio accompaniment for nearly every activity we take part in. Motivational tunes to help you during workouts or runs, smooth jazz to relax to or even isochronic tones to let you concentrate or fall asleep. Spotify has access to it all with over 30 million songs, and over 1.5 billion playlists to your fingertips.
Spotify's interface brings music discovery to consumers with ease of access. Simple, yet intuitive controls help you browse new releases, search by song titles or artists or sort through playlists. You can scroll through Spotify curated playlists that are categorized by genre or mood. Spotify also makes your experience personal to you by allowing you to easily visit songs you've saved to the Your Music section, added to your own Playlist or even check out samples found in your recent history. And the new Discover Weekly playlist will serve you up a personalized music discovery experience each and every Monday morning.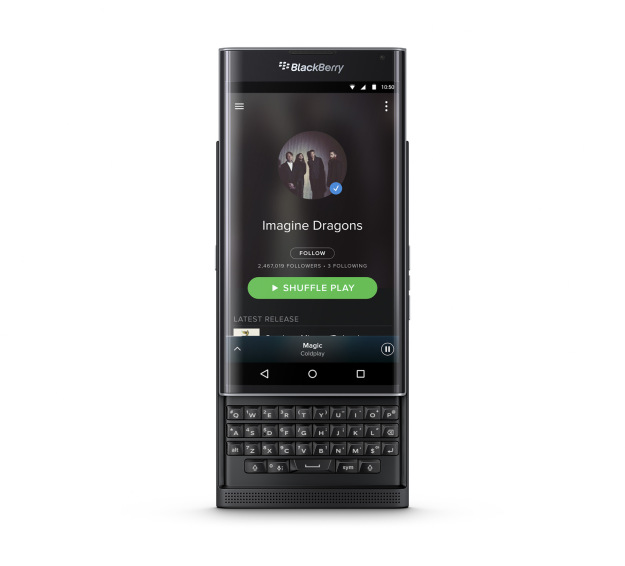 The in-app controls include options to shuffle your music, set songs on repeat, pause, share and play. All of this is available while viewing the album art.
It's all about giving you access to artists and music. Spotify does it all for free but to take the experience further, users can upgrade to Spotify Premium for some amazing features including offline mode, on-demand mobile streaming, and no ads for only $9.99 per month. The free 30 day Premium trail is a no hassle way to determine what type of access is best for you. Access your free 30 day premium trial here.
If you haven't tried Spotify yet, it's available on your PRIV from the Google Play Store. The PRIV has a bright, large display gives Spotify subscribers a clear window into the music that they love. The touchscreen is incredibly responsive, allowing you to change the music as quickly as you can change your mind. Spotify on PRIV is music to your ears, and to your eyes.
With nearly 2 million Android apps available in Google Play, it can take time to find the apps you want. Check out the following reviews of some of the top apps available for your PRIV:
FINANCE & SHOPPING
Amazon Shopping
Banking Apps
Suretap
MUSIC & ENTERTAINMENT
Apple Music
Gameloft
Instagram
PRODUCTIVITY & BUSINESS
Microsoft Office
Thompson Reuters
Salesforce
Slack
TRAVEL & TRANSPORTATION
Concur
Foursquare
Uber