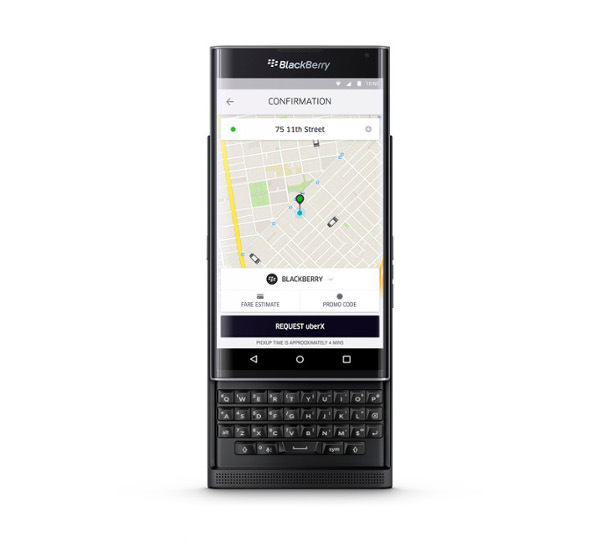 One of the outstanding features of the PRIV is the fact that it's Android Amplified. Consumers have full, unhindered, access to Google Play and by extension, access to over 1.5 million applications. Among those are apps that provide users with the means to become more efficient and productive. One such example: Uber.
A few weeks ago, we announced that the PRIV will be sold by our launch partner, AT&T. What you may not have heard is that Uber will be pre-loaded on all AT&T devices and that we will be offering a new user promotion to riders using promotion code: BBRY. In addition, BlackBerry recognizes the importance of Uber for Business, Uber's travel management platform and how well it aligns with enterprise client needs.
Uber for Business is an incredible method of simplifying travel expenses and management; it allows employees the ability to get a ride when and where they need one. To ensure employees are sticking to their travel policy, Uber helps businesses ensure every Uber ride is automatically within policy by creating and maintaining rules, such as making Uber only available during business hours or setting days and times where employees can ride safely home.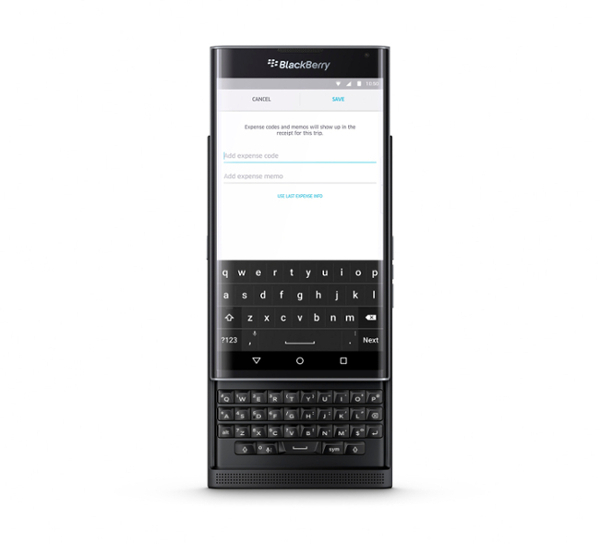 Uber provides a reliable ride when you and your employees need it. The "9-to-5" work life seems less like the professional norm these days; how often do you see colleagues stay late or arrive early to finish important presentations or projects? How often have you been out of town, not knowing which transportation companies are preferred, or even available? With Uber for Business, PRIV users can switch from their private Uber profile to their business profile and take Uber to their destination.
The PRIV provides both consumers and enterprises with a no-nonsense user experience. Potential to be a communication powerhouse aside, the slide-out physical keyboard gives users Android application interactivity like never before. Quickly enter your destination into the Uber app and get on your way!
The Uber app allows riders to fill out expense memos to save required details, as instructed by admins, for future review. What quicker way to make sure details are captured without mistakes than with the BlackBerry physical keyboard? BlackBerry understands how important productivity and efficiency is to our customers, and Uber for Business is a revolutionary way for clients to manage their rides productively.
Learn where you can order your own PRIV.
With nearly 2 million Android apps available in Google Play, it can take time to find the apps you want. Check out the following reviews of some of the top apps available for your PRIV:
FINANCE & SHOPPING
Amazon Shopping
Banking Apps
Suretap
MUSIC & ENTERTAINMENT
Apple Music
Gameloft
Instagram
Spotify
PRODUCTIVITY & BUSINESS
Microsoft Office
Thompson Reuters
Salesforce
Slack
TRAVEL & TRANSPORTATION
Concur
Foursquare