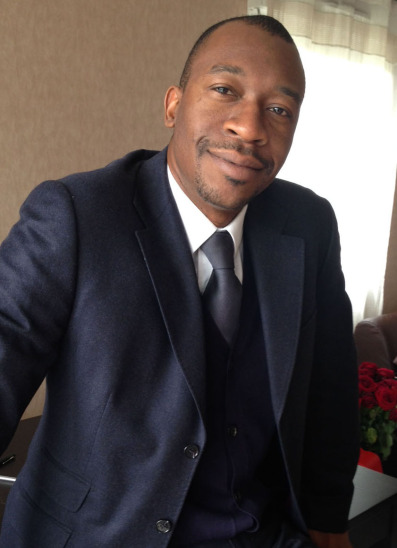 There's lots to consider when buying a smartphone. Screen size, camera, and storage top the list for many people, but for VIP IT support executive Noël Nyamsy security and productivity were the must-have features.
Nyamsy provides IT support for many different types of organizations: transportation services, law firms, luxury companies, private banks and international organizations. He needed a device that lets him easily communicate with all of his clients while keeping their information confidential. The BlackBerry Classic met those criteria perfectly.
(Read about other happy Classic users, from this TV host and celebrity, newspaper editor, this pro golfer, this entrepreneur and activist, this commercial photographer, this financial TV guru and this digital marketing agency CEO, to this Toronto Maple Leafs executive, this high-tech CTO, this retailer/app developer, this club DJ and this fine arts photographer.)
Watts: What made you choose the BlackBerry Classic?
Nyamsy: I've been a BlackBerry addict for ages; my first device was a 7290, which I still have in my cupboard. I'm a techie and through the years I've stayed on top of the evolution of mobile devices and have tested many of them because of my job. BlackBerry, Android, Apple – I've tried them all but nothing beats BlackBerry. The BlackBerry Classic was the best choice for me because it's the perfect balance between the BlackBerry Bold 9900 and BlackBerry Q10.
Watts: What kind of work do you do with your BlackBerry Classic? 
Nyamsy: My job consists of solving problems that people have with their computer equipment. I provide tips and solutions to help resolve issues so they can get back to work. With the Classic's physical keyboard I can type error free, just as if I were in front of a computer.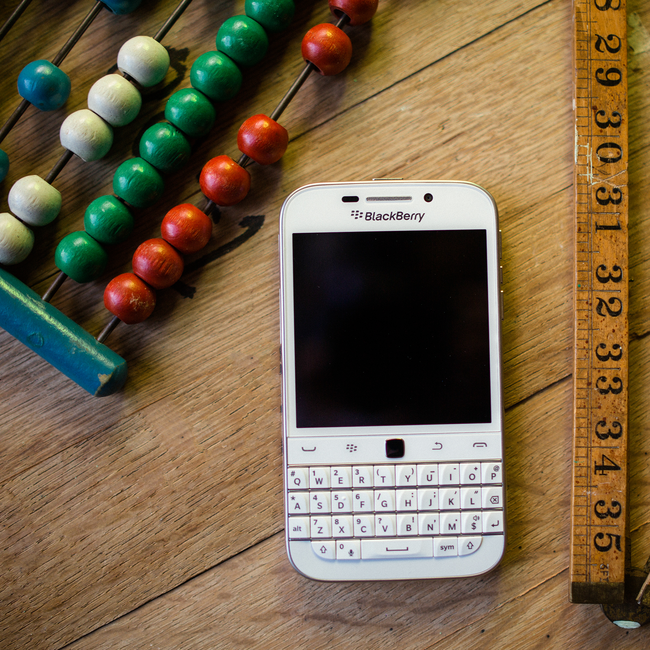 Watts: What are your favorite features?
Nyamsy: I love BlackBerry Blend and the BlackBerry Hub! I'm overloaded with notifications at any given time, so having the Hub to put all of my emails, texts, and other social messages together – and Blend to keep them at my fingertips whether I'm using my BlackBerry or my computer – saves precious time. My productivity has gone up since I started using the Hub. I even enjoy waking up to the red blinking light every day that lets me know there's something I need to get back to.
Watts: How is the BlackBerry Classic useful in your field?
Nyamsy: In the field of IT support, BlackBerry devices have lost a lot of ground compared to Apple and Android devices, but in my opinion they're still the most professional smartphones for work. I've spoken with colleagues who are concerned about information security and are considering BlackBerry. Anytime they ask me about using a BlackBerry for this purpose my response is, "I've yet to see a BlackBerry device hacked!" I always tell them that if they need a productive, professional tool that will ease their concerns about mobile security to get a BlackBerry.
Watts: How important is mobile security to your job?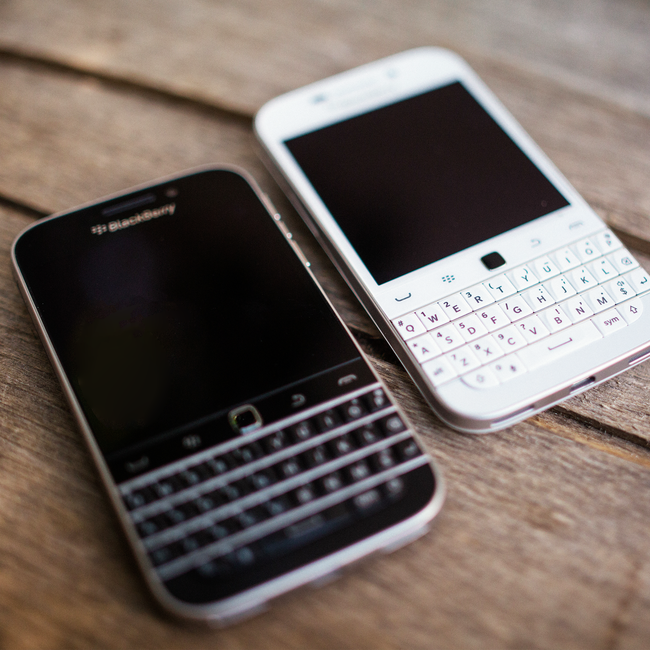 Nyamsy: Very. Clients I work with have concerns about the secure exchange of their information. I inform them of the security features that BlackBerry has to offer such as encrypted email messages, BlackBerry Balance to separate personal and professional data, and BlackBerry Protect to help them recover lost devices.
Aside from using the BlackBerry Classic for my own work, I use BES12 for my clients and it is very impressive. The installation was very simple and I appreciate that I can easily view and manage mobile devices that use other OSes.
Watts: How would you rate your BlackBerry Classic?
Nyamsy: Easily a 10.
Pricing and Availability
Ready to see how a BlackBerry Classic with Blend and the Hub can make your job easier? In the U.S., you can own an unlocked Classic for just $344.99. You can also get the Classic via T-Mobile for zero down and $18.33 a month for 24 months. Verizon and AT&T offer similar deals. In Canada, look to carriers such as Bell, Telus, Rogers, and others for good deals.
U.S. and Canadian consumers also may buy unlocked Classics directly from ShopBlackBerry. I also recommend regularly checking here for availability in your region. (Note that pricing differs per market.)