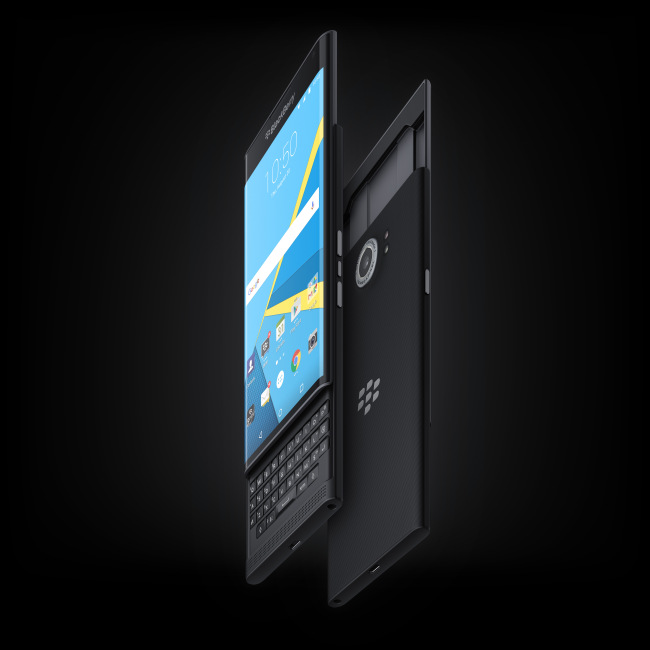 The PRIV is now available for purchase, and already reviewers all over the globe have had a chance to play with our new secure Android device. Not surprisingly, almost every one of them has positively loved it. Just see for yourself (and be sure to check how their sentiments stack up with initial impressions and pre-release opinions on the device) (Updated 11/30/2015):
Hubert Nguyen, Ubergizmo: At the end of the day, the BlackBerry PRIV's value comes from the fact that it has a good physical keyboard, it's a true BlackBerry device, and the design and camera are nice. You get all the Android and BlackBerry strengths in one package. If that sounds like a great proposition, you may just fall in love with it.
David Pogue, Yahoo Tech (@Pogue): The Priv is a good-looking Android phone with three unusual perks: Much better security than most Android phones, a glorious legacy of clever shortcuts and efficiencies, and a slide-out physical keyboard. Unlike most phones, which have become increasingly generic, this one has a mission, a point of view, and a particular audience in mind…It may not cause Apple and Google to crumble. But it knows exactly what it wants to be—and that's something
Emil Protalinski, VentureBeat: BlackBerry did a lot of things right. A lot. In fact, I would almost call this the perfect phone for die-hard BlackBerry fans still hoping for a comeback, or even just business users who want security without feeling like dinosaurs….the hardware is all there, and while the software isn't perfect, it's still much better than the reverse. The Priv is only going to get better.
Andrew Hoyle,CNet (Video Review): My favorite thing is that the screen slides up to reveal this keyboard beneath. The phone moves. It transforms, and it's snappy! It reminds me of the only Motorola Razor V3 from the early 90s that you can snap shut. We've got that physicality back in the phone, that movement, and I am so glad to see something like that back…I think a lot of Android users are going to be very keen to try out this phone, and certainly people who love BlackBerry's keyboards; they're going to love this as well.
Tim Moynihan, Wired: Design-wise, it's the slickest BlackBerry ever. There's a curved 5.4-inch OLED display and curved edges on the frame that make it feel like less of a block in the hand than it appears to be. Said screen is tack-sharp, too, with a QHD (2560×1440) resolution and a pixel density checking in at 540ppi… If you're a longtime BlackBerry user who's looking for something that finally—finally—gives you a hardware keyboard with a legitimate app ecosystem and some of the manufacturer's legacy features, this is your phone.
Joanna Stern, The Wall Street Journal: Security experts I spoke to said that kernel hardening, if done right, would make the Priv more secure than other Android phones, and perhaps even the iPhone…For the first time in years, BlackBerry has a phone that can win back the hearts and dollars of people it lost years ago—at least enough that I'll once again spot a BlackBerry owner or two among my friends and colleagues.
Ron, Droid Life: The BlackBerry Priv is, in my opinion, the most important phone of the year. That's not something I say lightly. The Priv gets so many things right and has a uniquely beneficial experience that you can't get on any other device…I'm really glad that BlackBerry made the Priv. 
Rhiannon Williams, Telegraph: Hats off to BlackBerry for being bold enough to make a gamble they truly deserve to see pay off. In an age when all phones effectively use the same candy bar conventions, it's refreshing to see something different – some of us may have missed flipping and sliding our phones more than we actually realised…it's the best handset they've made in years.
Richard Goodwin, Know Your Mobile: The BlackBerry PRIV is the most powerful and feature-packed phone BlackBerry has ever released. It's probably one of the best phones on market at present in this respect, too…BlackBerry could really begin to carve a niche out for itself in the Android Kingdom.
Antonio Villas-Boas, Business Insider: I'm personally much more comfortable typing with touchscreen keyboards than with a tiny physical keyboard, but it's something I could get used to. It's nice to reply to a text, chat, or email with the entire screen available to me instead of cutting off some content because of the on-screen virtual keyboard…The BlackBerry Priv is a solid performer with good looks, unique and robust features, and a great camera.
Jon Rettinger, Techno Buffalo (Video Review): [The Priv] is secure, I get that awesome curved screen, I get the slide-out keyboard, I get a baller camera, I get great build quality…I legitimately would buy the Priv over the 6P.
Todd Haselton, Techno Buffalo: I'm not going to beat around the bush, you should buy the BlackBerry Priv. I think many of the folks who are asking whether or not they should buy it are the ones who, for years, have been saying they wished that BlackBerry would just make an Android phone. Well, it's here now, and you should show your support by buying it.
Daniel Bader, Mobile Syrup: How BlackBerry differentiates itself from the pack makes the Priv exciting, and one of the best smartphones I've used this year.
Rob Waugh, Daily Mail: BlackBerry has finally caved in and released a big-screen Android phone, complete with all the apps one requires to live in this decade (the one thing previous BlackBerrys lacked…[The keyboard] actually feels really 'right' – and I would be prepared to bet that I could beat my own words-per-minute record on the BlackBerry 8700 using this model. The other feature that made me go all misty-eyed is the Hub – the all-in-one Inbox in which texts, Facebook messages and emails appear in one place.
Andrew Orlowski, The Register: If somebody told you six months ago that the best Android phone of 2015 would have been made by BlackBerry, you'd have thought they were a bit mad. And if anyone had dared suggest that BlackBerry would produce a contender for 'Phone of the Year', you'd assume they were totally deluded. Neither proposition seems unreasonable today. BlackBerry's new Priv is the real deal.
Dominic Young, The Register: The PRIV is, by miles, the best Android phone for me. If I can't avoid Android I might as well use the least irritating iteration of it. The ultimate verdict in a two week test is whether I'm glad to see the review unit go. Well. I'm going to return the PRIV I was lent to review, and I'll go and buy one.
Katharine Byrne, Expert Reviews: The BlackBerry Priv is a real beast of a smartphone…[its] display is excellent, it has a great camera, and its decision to add Android on top of a physical keyboard will no doubt be a huge draw for former BlackBerry users who have been side-lined by a lack of decent apps.
Esat Dedazade, Stuff: The BlackBerry Priv is an exciting handset. It stands out from every other major smartphone currently available, thanks to its unique design and physical keyboard. While the latter isn't a must-have feature, its shortcut functionality alone should be enough to tempt avid multitaskers. The Priv stands out on the software front too. Not only does it have all of the Google Play Store apps at its disposal, eliminating BlackBerry's biggest previous weakness, but the extra features it's built into Android are genuinely innovative.
Jim Love, ITbusiness.ca: The Priv is a gorgeous device. It's elegant, slim, and weighing in at 192 grams, it feels solid in your grip…I was also able to pick up my old microSD card and slide it right into the BlackBerry Priv's expandable memory slot. That's something I can appreciate after using a Galaxy 5 and an iPhone – neither device supports external memory. And that's just the first advantage I found the Priv holds over its rivals.
Edward Baig, USA Today: People who may not have considered BlackBerry in the past may indeed consider this one because of the presence of Android…. The Priv is a pricey phone, it's a good phone, and it might just be the phone to have you give BlackBerry another chance.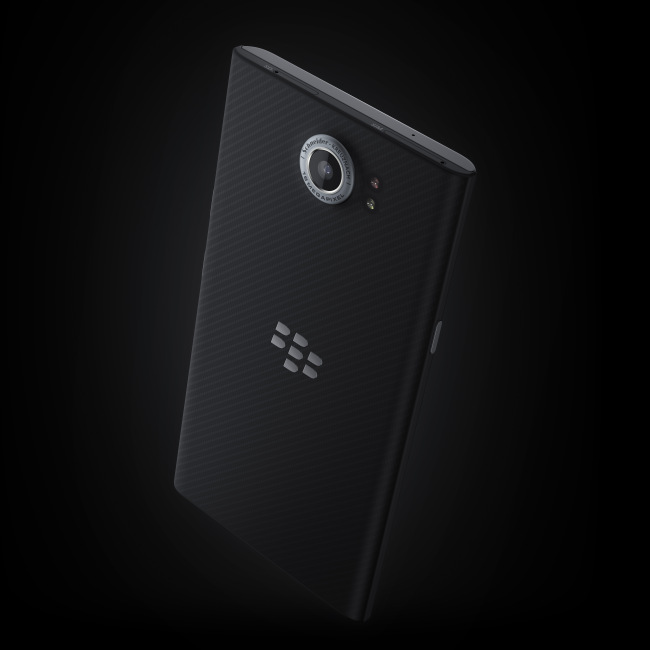 Aatif Sulleyman, Gizmodo UK: This is clearly a BlackBerry, despite the lack of a joystick. It's a dark mass of ridges, curves and edges, and I'm a fan. Don't get me wrong, it's definitely not the prettiest handset out there, but it's ruggedly handsome, sort of like Sean Bean…[The Priv is] a big step in the right direction. More importantly, it's dramatically different to anything on the market right now, in a good way.
Florence Ion, PC World: The BlackBerry Priv is a pretty outstanding attempt at an Android device…even if its slide-out keyboard does take a while to get used to. I'm shocked that Blackberry managed to make a phone that could compete with the rest of them. Here's to hoping it sells enough units of the Priv to afford them a second generation.
Ben Woods, The Next Web: It's clear that BlackBerry has listened to feedback and considered how best to make a phone that everyone could use, not ridden roughshod over the core OS with its own pointless services and features to create a deformed version of Android that no one should want. Unlikely as it might seem, including to me, it's probably one of the best Android phones I've ever used…BlackBerry's finally made a smartphone that the average person on the street should want. It's a great phone.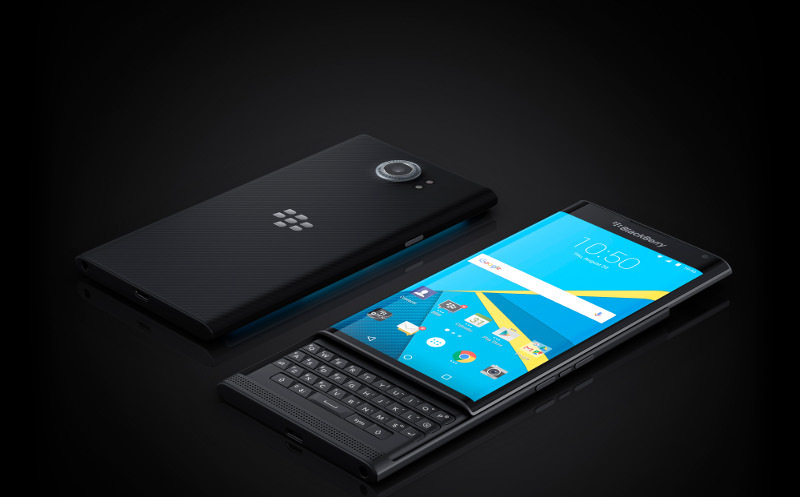 Richard Devine, Android Central: [The Priv is] probably my favorite phone of 2015...I've never made any secret of wanting the Priv to be good. Of wanting BlackBerry to do a first rate job. Thankfully, it did, and I'm sure I'm going to enjoy my own Priv long after [my review model] has been boxed up and sent back to BlackBerry."
Russell Holly, Android Central: The Blackberry Priv deserves its $699 price tag. It's an experience that completely justifies the price, which isn't something we get to say about the high end of the smartphone market often enough anymore…This is absolutely one of the best phones to be released this year, and while BlackBerry still has to demonstrate it can keep its promises when it comes to software updates this is already an exceptional experience. It's only going to get better from here.
Chris Barraclough, Recombu: The move to Android is one to be commended, a potential masterstroke that could well tempt old BB users back to the fold and win some new supporters…By ditching its own OS for Android, Blackberry will hopefully tempt back lost followers and welcome fresh supporters to its fold, while the tweaks and bonus features such as Blackberry Hub and DTEK make for a solid user experience. Factor in the impressive hardware and this really is one of the best phones of 2015.
Sunetri Chakravarti, Mobile Choice UK: With [PRIV, BlackBerry has] zoomed back into the reckoning, not just for the tech community but also for consumers who demand more, especially corporate ones.
Gadjo Cardenas Sevilla, Canadian Reviewer: The BlackBerry PRIV is a greatest hits effort that encapsulates many of BlackBerrys strengths and innovations into a singular device. Not only is this the most compelling Android smartphone I've tried this year, it is also the most versatile device out there…
Lance Ulanoff, Mashable: Without question, the BlackBerry Priv is one of the best devices BlackBerry has ever built. It's a responsive, above-average Android phone with BlackBerry DNA and great battery life. It feels good in your hand, and unlike virtually every other Android device on the market, it has an excellent physical keyboard.
Dylan Habkirk, BlackBerry Central: "This is a device to marvel, and pulling it out in public will guarantee you at least 4 sets of eyes, and plenty of questions…Overall, I'm in love. The Priv has (almost) all the things I'd ever need or want in a device. A good camera, superb screen, solid build, and all the BlackBerry goodies I truly need as a professional. Do I think you should buy a Priv? Totally."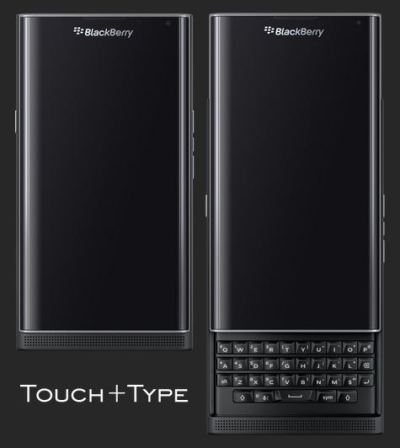 Chris Hall, Pocket-Lint: This isn't just a "me too" smartphone. This is distinctly different, clinging on to some of BlackBerry's most popular features, while firing with both bores into the Android space…Overall, there's a lot we like about the Priv. It's interesting, it's different and the curved edges to the display feel lovely.
Jeff Parsons, Daily Mirror (UK): It's difficult to emphasize how important the BlackBerry Priv is in terms of a new direction. By dropping its own operating system and jumping ship to Google's Android, BlackBerry has opened the doors to every app you could want. In one move, the company has addressed the biggest issue it's had for the last four years…this is undoubtedly BlackBerry's best phone to date.
BLa1Ze, CrackBerry: If you would have asked me two years ago if I could foresee recommending folks go out and buy a BlackBerry powered by Android, I pretty surely would have said that would never happen. However, after using the Priv throughout this review period, I have no qualms about giving that recommendation now… The Priv experience stands alone, and BlackBerry is right to ask what they're asking for the Priv.
Shu on Kwok, Android Pit: For a debut device on the Android platform, the Priv is a very impressive offering…The physical keyboard is a gem and will surely please fans of BlackBerry from another operating system. In this way, the Priv is the perfect gateway device to Android.
Lisa Gade, Mobile Tech Review: For their first foray into Android, BlackBerry has made an impressive phone. It has an elegant and unique design and it brings some of that BlackBerry OS goodness to Android. Build quality and design elements are top notch and this is pretty much the only current Android phone to offer a hardware keyboard.
Lynn Greiner, Financial Post: The BlackBerry Priv is not a bargain phone – BlackBerry is addressing the premium market – but it's a solidly functional one, mixing the best of BlackBerry with the familiarity of Android. It's completely manageable, and has done a nice job melding both ecosystems in a way that should please users of both platforms. And, it addresses the main complaint about BlackBerry – now there are apps galore.
Adam Swimmer, Stratford Beacon Herald: BlackBerry has, if nothing else, brought variety back to the smartphone market in terms of design… All in all, the Priv is a solid device and if you're a fan of physical keyboards and your hands aren't too big, it might be right for you.
Mike Prospero, Tom's Guide: The most elegant BlackBerry yet… What I like most about the Priv is its software enhancements: namely, the Productivity Tab, keyboard shortcuts, security and, of course, the BlackBerry Hub.