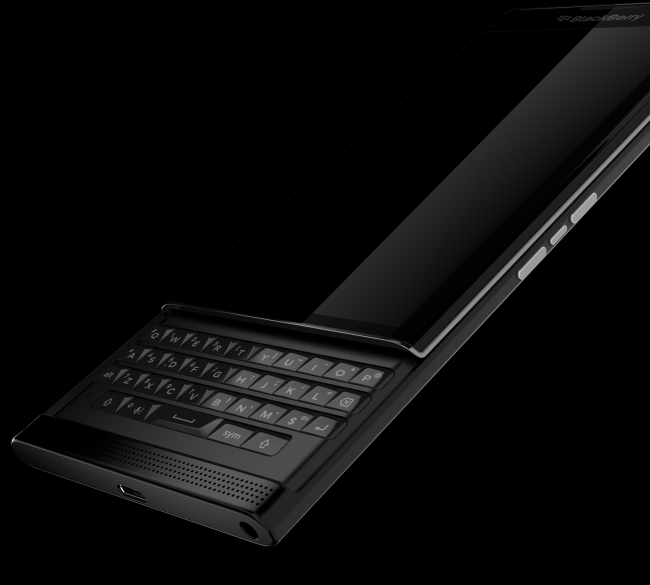 Anyone can tell you that the most important element of any article is the headline. It's what first grabs your attention, pulls you in, and tells you what to expect of a piece. There's even evidence to suggest that headlines directly impact how we think, and how we experience what we read.
That's why we've been paying close attention to PRIV-related headlines in the media – and why we've now collected and ranked our favorites, along with key quotes from the stories. After all, what better way to demonstrate the impact made by BlackBerry's secure Android phone? Have a look for yourself, check out what's being said by the reviews themselves, and then vote on which is your favorite headline. Also check out how PRIV users are enjoying their new phones, and be sure to watch our roundup of unboxing videos, too.
And if you want to learn more about the PRIV after that, browse over to the product page or check out our video how-to's.
20. BlackBerry's Android Smartphone Gives Its Big-Name Rivals A Run For Their Money (The Inquirer)
"There's something oddly great about the BlackBerry Priv in terms of design…BlackBerry is offering something different, be it the slide-out keyboard, focus on privacy or unique overall design. It's not just its quirks that make it appeal either, as it also trounces rivals when it comes to battery life and takes on its big-name competitors when it comes to screen quality and camera performance."
19. BlackBerry May Win You Back with Android (The Wall Street Journal)
"The best thing about the Priv may be that it doesn't look like a traditional BlackBerry, nor a deformed one, either… Instead it blends the curves of Samsung's Galaxy S6 Edge with the glossy black bordering of the iPhone 6 to make a wholly unique device that's a pleasure to hold and look at."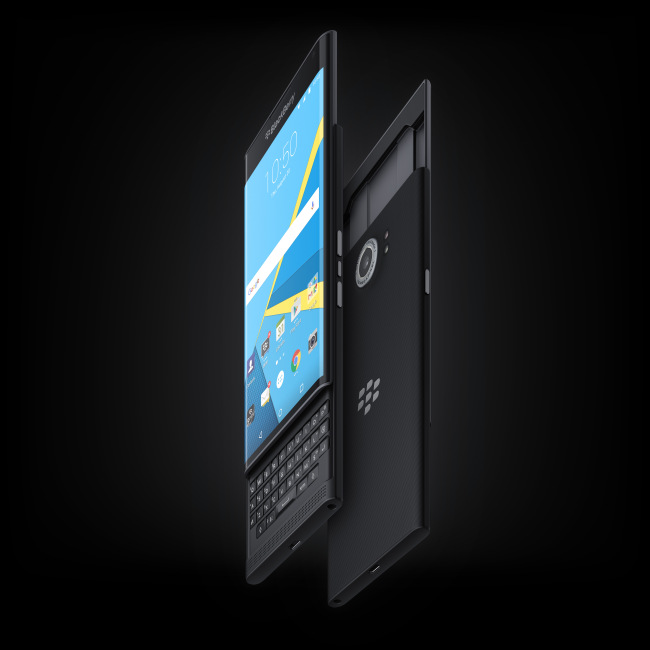 18. Priv to Fight Another Day (The Telegraph)
"BlackBerry has come back fighting with the release of the Blackbery Priv, the company's first handset to run Android, and to sport both a touchscreen and slide-out physical QWERTY keyboard…The level of security BlackBerry can offer you is truly impressive, and an aspect that's been the company's unique selling point for many years." 
17. BlackBerry Priv Review: Private Name, Private Number (Mobile Syrup)
"The BlackBerry Priv is wish fulfillment, the realization of years of what some BlackBerry loyalists believed was the right direction for the company…The Priv's design comes across as both honest to BlackBerry's past and modern, something of which I was doubtful when I first saw leaked renders of the phone."
16. A Sweet BlackBerry and Android Pie (Pocket-Lint)
"Overall, there's a lot we like about the Priv. It's interesting, it's different and the curved edges to the display feel lovely. Despite this being a big phone, we've had no problems keeping a grip on it, which we can't say for all other devices of this size."
15. A Weird, Wonderful Swiss Army Knife of a Smartphone (Gizmodo UK)
"The Priv looks unlike any of its rivals. Seriously. You won't be confusing this with the iPhone 6S…it's ruggedly handsome, sort of like Sean Bean."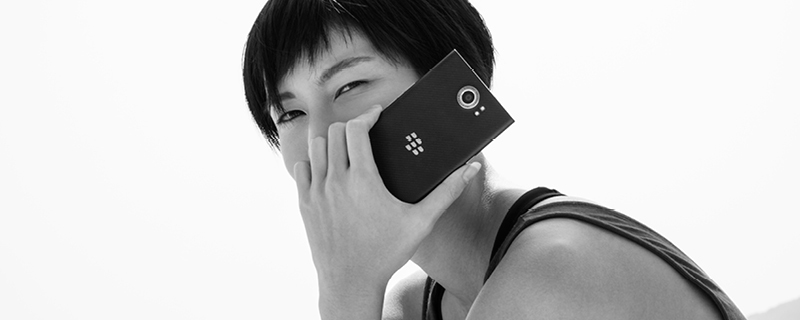 14. BlackBerry Priv: Enterprise Android in a Snazzy but Functional Package (The Register)
"The Priv justifies itself on aesthetic, not merely utilitarian grounds. Nobody is ever going to have to apologise ("my boss made me carry one") for carrying a BlackBerry Priv. Not for years has a phone attracted so much curiosity…BlackBerry's arrival on Android adds bags of choice and maturity to the platform – not just for enterprises but more sophisticated punters."
13. The Comeback That Gadget Fans Have Been Waiting For (Daily Mirror)
"The addition of Android immediately makes the Priv more accessible to the average punter and remedies the long-standing app deficiency the brand has suffered from…The QWERTY keyboard will undoubtedly please BlackBerry purists but for me the screen, battery life and build quality are the real highlights of the Priv."
12. A Sweet Android Phone with a Slider Keyboard (Yahoo! Tech)
"Android means that that [the PRIV] gains the Siri-like wisdom of Google Now. It gets Android's dictation feature for quick spoken-text entry, which is much better than BlackBerry's own..But there's another startling aspect to this phone: It has a concealed, slide-out, physical keyboard, making it the only major Android phone available today with actual typing keys."
11. BlackBerry Made a $700 Android Phone, and It's Really Good  (Business Insider)
"The Priv gives you the best of both worlds. It's a modern smartphone with a large, vibrant touch screen for most tasks and a classic keyboard for more accurate typing…The best part of it all is that it just doesn't feel as if there's a physical keyboard hiding under the screen. You could theoretically use the Priv without ever needing to slide the keyboard out." 
10. Does BlackBerry's first Android Handset Deserve a Place in your Pocket? We Reckon So (Stuff)
"The fact that I spent a solid five minutes staring at identical side-by-side pictures on both the Priv and (Samsung Galaxy) S6 then, is testament to how good the Priv's display is. It matches the S6's impressive brightness and resolution, and despite having a slightly lower ppi count – 540 as opposed to the S6's 577 – there's no noticeable difference in sharpness and clarity, even with eye-to-screen levels of scrutiny. An AMOLED panel also means that the Priv is one of the few major flagships that can match the S6's true black levels…the Priv's display happily holds its own against the best screen the smartphone world has seen so far."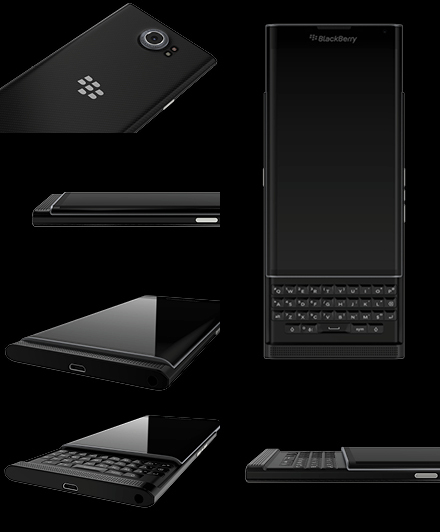 9. One of the Best Android Handsets I've Ever Used (The Next Web)
"[The PRIV] is for people who want to get things done. It's for busy business execs rushing between meetings. Sure, that's BlackBerry's market pedigree and no surprise. But the Priv is also for people who just want a phone to work as a phone. Not a 'dumb phone' – you can access as many apps on the Priv as any Android device – but one that's logical and easy to use."
8. Android with a Hardware Keyboard Is Wonderful (Venture Beat)
"Having a hardware keyboard again is superb. I can type faster than with a touchscreen (though there is some ramp up time, to be sure), I can once again type without looking at the keyboard, and it just feels great to use." 
7. I'm in Love with a BlackBerry Again (Techno Buffalo)
"In general, I think the BlackBerry Priv looks and operates like an expensive, first-class smartphone. It'll be right at home in suit pockets, but still offers a unique and playful curved design…I think the BlackBerry Priv is a treat – BlackBerry fans are going to love it, and so will Android users. It's easily one of the top phones of the year and earns our "Buy" rating. As the title says – yep, I'm in love with a BlackBerry again." 
6. BlackBerry Priv Review: it Turns Out BlackBerry Can Make One Hell of an Android Phone (Android Central)
"The BlackBerry Priv is easily the most comfortable to hold plastic phone to have been made this year, and despite being on the larger end when looking at the screen size it feels a lot more like you're holding something like the Nexus 5X thanks to the design." 
5. The Tale of How an Ex-BlackBerry Fanatic Fell in Love with the Company All over Again (Android Central)
"When you command iPhone money for an Android phone you better have something to show for it (and yes, for what it's worth, I think the iPhone is too expensive).  And BlackBerry does. When you pick up the Priv it's much easier to appreciate the price point."
4. BlackBerry Priv is the Best BlackBerry in a Decade (Mashable)
"[The PRIV is] the very first BlackBerry device to run — drumroll, please — Android (version 5.1.1). And here's the really good news: It's a good marriage. Instead of seeming like an unwanted tenant, Android is right at home with BlackBerry." 
3. The King is Back (Mobile Choice UK)
"[Our] Enterprise customer says 'I think the Priv looks very premium and under-stated. During contract arguments in the board room, I would be very embarrassed to pull out a blingy phone. The textured look on the back in grey means business, as I do in the office'"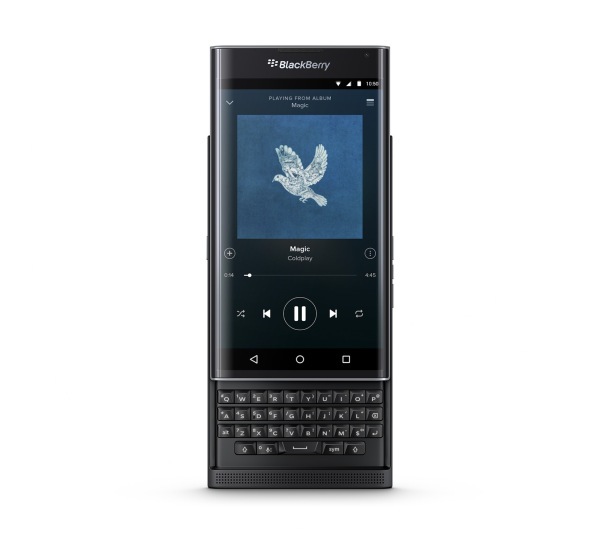 2. Say It Loud and Be Proud: I Love My BlackBerry (Independent.ie)
"For work purposes at least, it's because the CrackBerry is still without rival. As a messaging device there is nothing on the market that even comes close to its brilliance or ease of use…Which is why the BlackBerry Priv is so exciting."
1. Why a Slider plus Android Equals the Best BlackBerry Ever (CNET)
"Suddenly, you've got hundreds of thousands of apps to choose from; all your favourite games, all your social networks on this phone…I love the design. I think it's great."  
Those headlines sound pretty appetizing – but we'd love to hear what you think. Which of our selected headlines do you like best? Is there another article you think should be included in this round-up?
Which Headline Do You Feel is The Best?
And in the meantime, why not see what all the fuss is about, and order a PRIV for yourself?