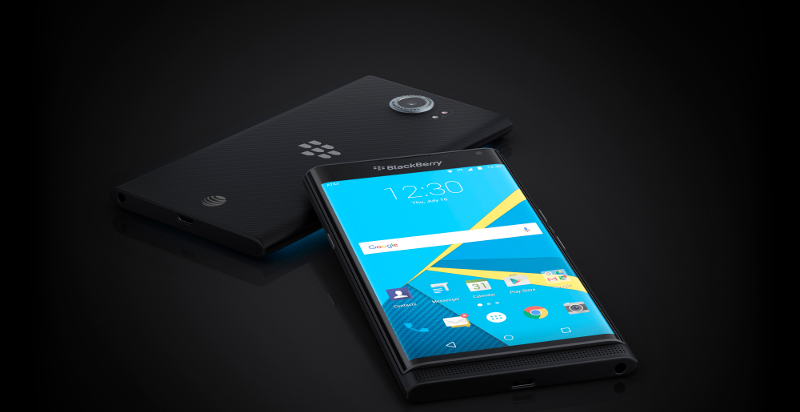 It's been nearly 3 weeks since the PRIV first hit the market, and people couldn't be happier with it. It's gotten rave reviews, been talked about endlessly on social media, and been featured in a plethora of great unboxing videos. Not surprisingly, people are buzzing about it on the larger web, as well.
And why shouldn't they be? Between its super-powered battery, incredible display, awesome camera, top-notch physical keyboard, and focus on user privacy, the PRIV really is one of the best Android devices currently on the market. And it isn't just reviewers who agree with that sentiment, either.
Just take a look at how your fellow readers and smartphone enthusiasts feel about all the PRIV has to offer. If you're looking to learn more about the phone, check out the PRIV's product page or our how-to demo videos.
The Display
"Love it! Big learning curve having never used Android, but doing my homework, and being constantly surprised by what the phone will do. Images on the display are incredible. Not sure if there's anything I'll miss about my Q10 except the keys on the physical keyboard are harder to read, and the touch of the keys isn't as familiar on the Priv, but hopefully that will come with time." (Source)
"…Lastly, the screen is amazingly clear watching videos." (Source)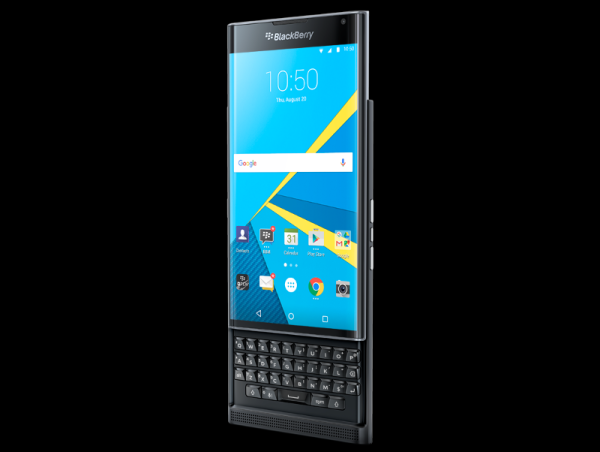 "I love mine so far. It's rock solid, fast, beautiful, and I've had no problems whatsoever with it. It was a great buy and a supreme upgrade from my Xperia Z3 (which I did like btw). Anyone who says this phone isn't worth $700 is obviously looking for different things in a phone than I am. My list (which the Priv knocks out of the park):
Great Multimedia Experience (Loud external Speaker, great screen, good headphone output)
Very long battery life
Unique, value added software
Stable and fast." (Source)
"That display though…..The display is beautiful. If you buy this device for media consumption you won't be disappointed." (Source)
The Battery
"I've used the Priv for about a week now – probably the best phone I've ever had. Previous phones include iPhone 6, OnePlus One and Samsung Galaxy S5. If you don't care for the selfie camera, this phone provides amazing battery life. I have never ever got to a "low battery" situation after the day I bought it whereas with iPhone 6 I was pretty much holding onto my dear life when I couldn't use my GPS driving in a foreign city." (Source)
"For a price of $700 US dollar you get a physical/virtual keyboard, plus an extra slot for a micro SD card up to 2TB. And the battery lasts forever.  I added to my device with 128GB for a total of 160GB of space.  My final reaction after 5 – 6 days of use: WOW" (Source)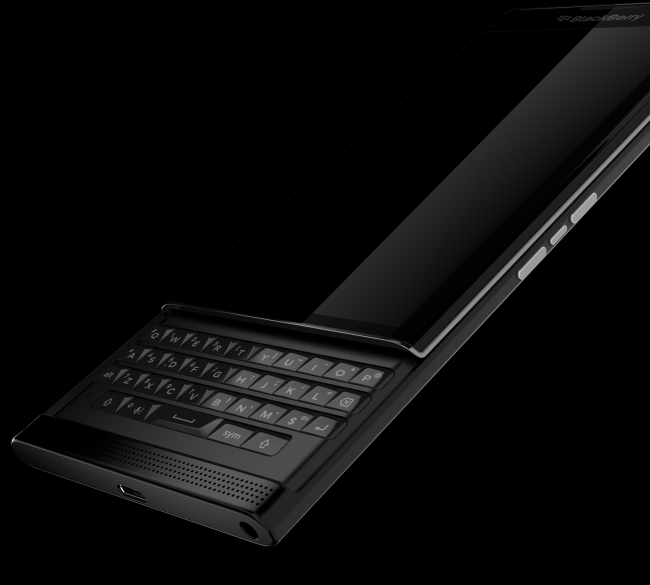 The Keyboard
"My Priv arrived today! Over the past four years, I have used the iPhone 5, the Samsung Galaxy 6, and the HTC One. This phone blows them all away for those of us that actually have to get real things done. No offense to those who spend all their time posting on Facebook and Instagram, but that isn't me and it isn't what I need a phone for. I need to type e-mails to people who expect the e-mails without typos. With the Priv, I again feel confident in sending e-mails to important clients. So glad this device is here." (Source)
"This is an amazing phone. It looks great, feels great in the hand. The Slider opens quickly and easily, the best keyboard in the business, or use the virtual keyboard if you prefer. The combination of the large display and the physical keyboard, the superb security, the incredible battery, and all the Android apps you'd ever want, make this an unbeatable choice for a premium smartphone." (Source)
"Such a good phone. Never knew how much I missed the keyboard until I started using one of these" (Source)
"That sweet moment is when you are talking to someone and paying full attention + making eye contact, but typing out a long message to someone on your phone at the same time. That's when the physical keyboard REALLY shines. You can type on that thing, fully, with proper punctuation, without looking at the phone whatsoever and have 0 typos. It definitely has its advantages." (Source)
"Wow, the keyboard functionality is really impressive." (Source)
"I was waiting for an android phone with a physical keyboard for a long time. Virtual ones take one half of the screen and make it difficult to read what you are typing in some browsers/webpages. It's annoying." (Source)
"It's better than I could have imagined. I've been waiting for a phone like this for 4 years. It actually makes me upset that Apple convinced the world that physical keyboards are unnecessary. I've been using the Priv's PKB like my life depends on it. Love it!" (Source)
The Camera
"Just a follow up to some of the concerns I've seen in other reviews. The camera is faster. And much faster since all the apps were updated. There is only milliseconds between pressing the button and the picture being taken. The detail in the pictures are amazing!" (Source)
"I've been testing the camera and it is on par with other high end devices. I have read and seen this in reviews and I'm wondering if they actually use it. I compared it to a galaxy edge and 950. I did not see an appreciable difference. I'm not a professional photographer but I'm also not a fanboy." (Source)
"I have a Priv and the rear camera is awesome. I don't get the hate for it. It's way better than my iPhone six and the detail is crazy. So far everyone I've show pictures too think they are great. IPhone users and android users. It was a bit slow to focus initially but not anymore." (Source)
User Privacy
"Security is going to be more important than framerates on gaming very soon. All the young people are growing up and will get it more and more." (Source)
"DTEK remains extremely useful.  Android typically will leave an app running but it should not normally be executing when it doesn't have focus — that is, when it's not being displayed.  Yeah, so they say.  There are a lot of apps, however, that do — and they keep hitting location information and reporting it…Needless to say, not only is this a huge privacy problem it also burns the hell out of your battery.  DTEK exposes this sort of stupidity immediately." (Source)
The Operating System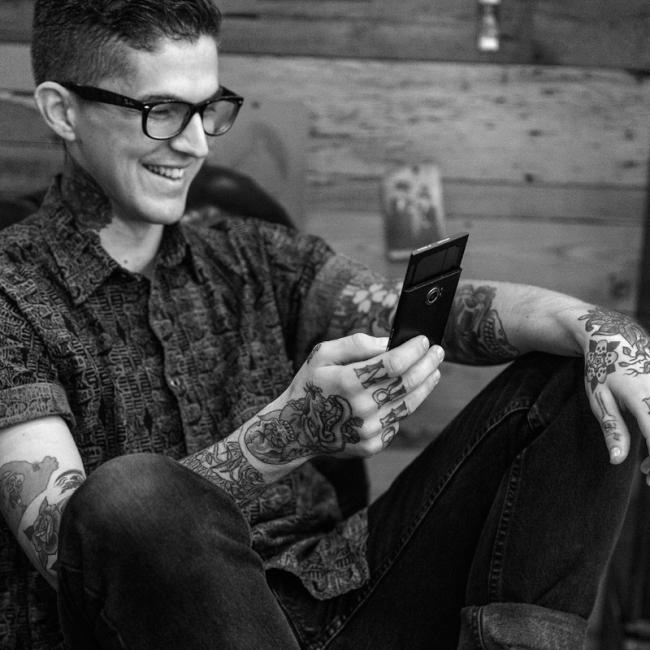 "Blackberry deserves a ton of credit with this Android gamble. In the end, it looks as though they can help the productivity of Androids operating system. It's only going to get better as their talented crew brings updates regularly. Win-win for both." (Source)
"Can I just say… for every one of you who dissed us BlackBerry users just because of apps and couldn't actually see past that…you lost. Now you know. Welcome to our world…albeit Android layered with BlackBerry 10'ish type experience. I've got the phone too so not hating. We can all be friends now but I feel so vindicated for sticking with BlackBerry all that time.
Long live BlackBerry. Long live Android." (Source)
"The feature tweaks BlackBerry did and their edge feature looks a lot better than my s6 edge plus. Like the notifications reminders, I'd actually use." (Source)
"I DO have a Priv, and overall… I'm loving it.
I WAS a Blackberry 10 user from Z10 launch to Priv launch, and Blackberry did a lot of great things with it. But Android and iOS just hold too much mind-share to compete now. Android was a difficult, but smart move. The phone is a beast. I do miss a few things on my Z30, but I have been very happy with this purchase…I highly recommend the Priv to everyone else." (Source)
"I received my Priv today and I can vouch that you won't be disappointed. It combines some of the best BlackBerry features with Android in a seamless format. Try it out. BlackBerry is back!" (Source)
———————
So what are you waiting for? Order a PRIV for yourself, and join the chorus of satisfied Blackberry customers, new and old. Or check out our ongoing holiday sale (ending Dec. 1), you can enjoy these stellar prices on the Passport:
Enjoy great prices on the Classic and Leap at ShopBlackBerry, too. Click on the banner below: