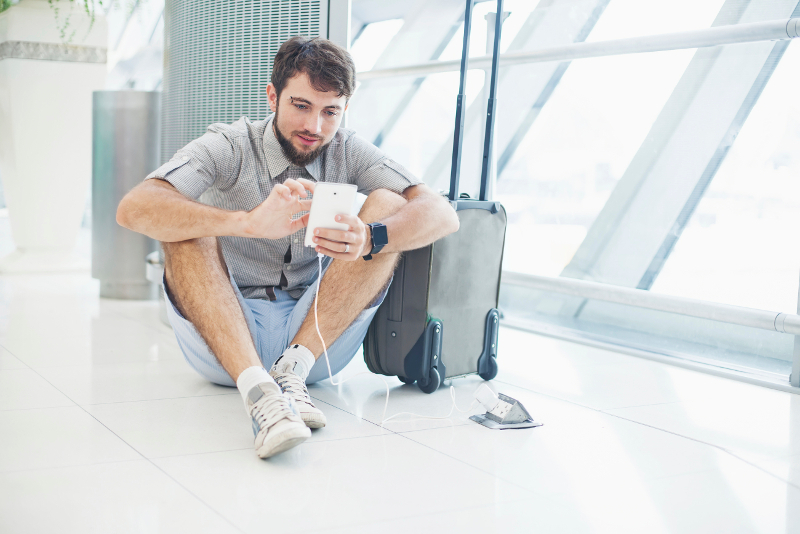 For all that people gravitate towards a particular mobile operating system or brand, there's one component that influences people above all else: the battery.
According to a survey from UK-based research firm GMI, 89% of users feel that a phone's battery life is its most important feature. This echoes an earlier study from IDC, which saw roughly 53% of users pointing to battery life as their primary purchase driver.
"When productivity is one of the key areas that will define your success, battery life becomes crucial," one entrepreneur explained in a recent BlackBerry Passport Q&A. "[The capacity to] go more than 24 hours without having a dead battery is essential when I am traveling on the road and still need to conduct business as usual."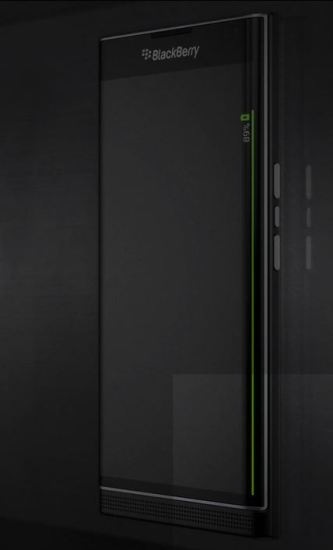 Longevity's one area where BlackBerry has always excelled – and the upcoming PRIV smartphone is definitely no exception.
Don't let the PRIV's slim design and other amazing specs fool you. Underneath its sleek exterior hides some serious power: a colossal 3,410 mAh battery, nearly double the size of the iPhone 6S's 1,715 mAh battery and 26% bigger than the iPhone 6 Plus' battery. That gives the PRIV enough energy to withstand up to 22.5 hours of mixed use.*
The PRIV achieves this extended run-time despite its incredibly detailed screen and powerful hardware. It also provides enhanced visibility into its battery life – with the new Battery Edge feature (right), the elegant, curved edge of the PRIV's 5.4-inch immersive display allows you to quickly view your phone's charge status even when it's sleeping, without having to wake up the device.
See a demonstration at the 1:00 mark of this video. And if you pair the PRIV with one of BlackBerry's phone cases, you'll gain access to additional automatic power-saving technology that enhances the PRIV's battery life even further.
It gets better. If at the end of a full day's usage your PRIV needs a recharge, never fear. PRIV supports Qualcomm Quick Charge 2.0 technology**, which lets the phone regain 50% charge in just 40 minutes.
You'd best believe the PRIV's battery power's got people excited too, just take a look at some of the reviews:
"I can't finish the review without mentioning the great battery life. BlackBerry says that the huge battery of this device will last for 22 hours of mixed use. As a power user, I found I could get between 8 and 14 hours before needing a recharge" (Jim Love, ITbusiness.ca)
"The device runs cool, and with moderate use, I was surprised that my battery life was at 50 percent to 60 percent by the end of the day. This is possible because a 3410 mAh battery is crammed into the Priv. This is impressive, given the size of the phone. BlackBerry also included a nice touch for when the phone is charging: a clean animation and charging indicator." (Emil Protalinski, Venture Beat)
"Battery life is very good (it's a 3410 mAh battery), rated at 22.5 hours of mixed use. In practice it's done better; I charged it on Friday night, and still had a good 30% left on Sunday night. You can see battery or charging status when the device is asleep from a coloured line wrapping around the curved edge of the display." (Lynn Greiner, Financial Post)
"Battery life—THE LIFEBLOOD OF MODERN BUSINESS—is consistently stellar…[The Priv] has battery life that easily got me through a full day's work, thanks to a 3,410mAh cell." (Tim Moynihan, Wired)
"On days where the phone was used more like we use the Nexus 5X or Samsung Galaxy S6 edge+, by 10:30 p.m. that battery would be a lot closer to 40 percent remaining. This is a phone that will have zero problems getting most people through a full day." (Russell Holly, Android Central)
As mobile technology gains more and more ground in the enterprise, the need for battery technology that withstands extended usage is only going to become more pressing. PRIV offers exactly that, paired with a top-grade keyboard, a large and beautiful display, a suite of BlackBerry product and security features, powerful specs, 18 MP camera with 4K video and access to the world's largest application ecosystem. There are many reasons to be excited about PRIV – and just as many reasons to buy one.
Want to learn more? Take a look at some of the positive feedback the phone's receiving. And if you're looking to catch a glimpse of the device, you can also check out the official gallery.
Also, find out where you can buy or order your PRIV and, once you have it in hand, check out our Getting Started with PRIV guide to set it up, transfer your old data and become a power user fast.
* Based on mixed usage scenario.  Many factors affect battery life, including network connectivity, application usage, feature configuration and battery age. Actual results may vary.
**Rapid charger accessory sold separately