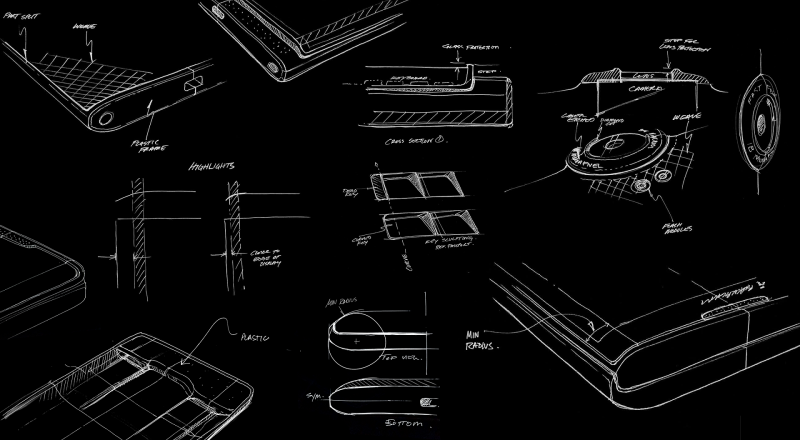 BlackBerry's new PRIV secure Android smartphone has been getting a lot of praise from tech journalists and other commentators for its powerful privacy-enhanced features including DTEK by BlackBerry, its revolutionary hardware design which takes a next-generation approach to the slider form factor and physical keyboard, and its full access to the Google Play app store.
Standing behind every great PRIV feature is BlackBerry's brilliant team of engineers and architects who brought to life the dream of an Android-powered device with BlackBerry's acclaimed physical keyboard and deep focus on productivity and security (click on the above image to see the sketches in greater detail).
We had the opportunity to talk with the Lead Industrial Designer, Michael DeFazio, and two members of the amazing PRIV design team – Principal Mechanical Architect Aaron Allen and Senior Industrial Designer Cortez Corley – to learn more about their goals for the PRIV, how they made them a reality, and what they think users will most appreciate about PRIV. Read on for an inside look at PRIV.
Walker: What are some of your design philosophies that influenced the PRIV?
Michael DeFazio, Industrial Designer: Empathy is not a new philosophy or approach to design, however it can be quite easy as a designer to get caught up in aesthetics and forget about who you are designing for. We had to listen closely to what people were saying. We had to solve the app ecosystem problem – Android was the answer. We needed to find a way to offer the tactile physical keyboard people love without compromising the full-touch experience people have grown to appreciate. The camera has become a vital tool in people's lives, so we integrated an 18MP Schneider-Kreuznach certified camera which captures stunning images consistently and immediately. People are struggling with battery life globally … not getting through a full day on a single charge, so we needed a big battery. This concept of listening to people's needs was simple. The challenge was finding a creative way to weave it all together into a single device with a purposeful, compact, robust, user friendly and modern design.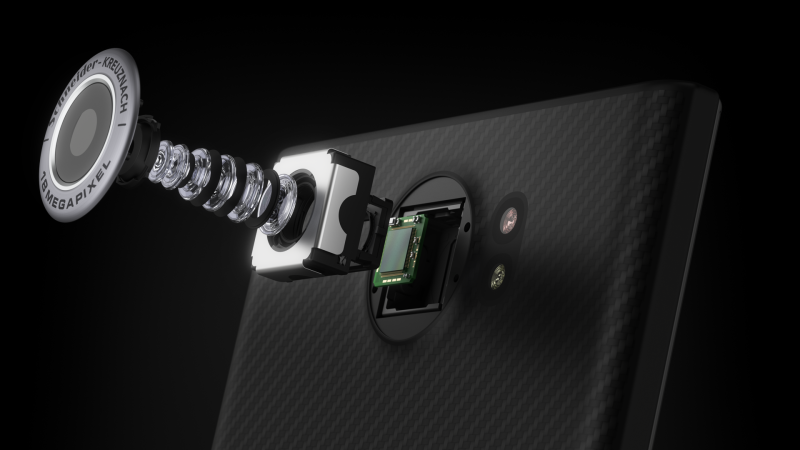 Walker: What was the main inspiration behind the PRIV?
DeFazio: It is a contemporary take on a familiar form factor, the slider. Moving to Android meant we had the challenge of integrating our physical keyboard into a device with a large 16:9 display, so we had to find an intelligent way to conceal the keyboard in order to maintain a compact footprint.
We wanted the industrial design to reflect the notion of Privacy. It is sleek and quiet with subtle elements of intrigue that make you want to pick it up.
Walker: What were your major design goals for the PRIV and how did you achieve them?
DeFazio: The main goal for PRIV was to create a device that is an uncompromised experience in both states, touch and type. In the closed position, the device was to be comparable in size to full-touch devices on the market, without sacrificing robustness, thinness, ergonomics or design. In the open position, the device had to provide the confident, precise typing experience BlackBerry is known for.
I believe this is measured through the surprise users get when they reveal the keypad for the first time. The form is uninterrupted except for a small step at the bottom of the device, providing visual and ergonomic affordance (note: a design term that reflects something used as a visual guide about how to interact with an object) to indicate where the display slides, magically exposing the touch-sensitive keyboard.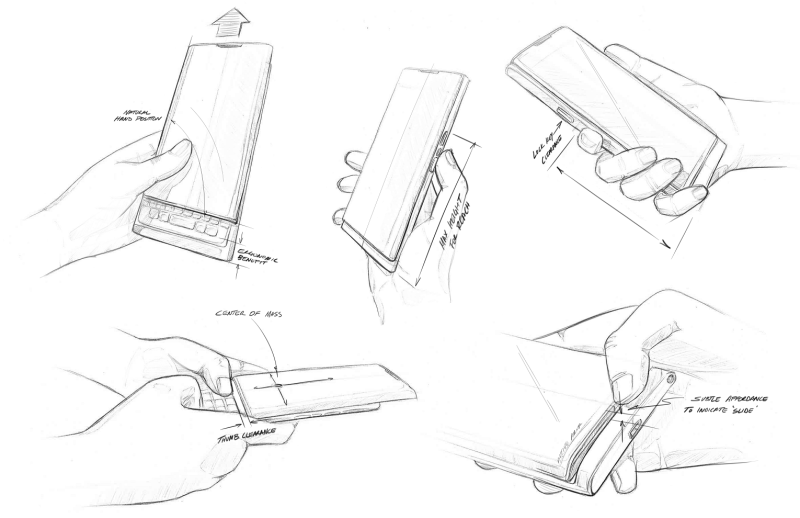 Walker: What is your favorite design feature on the PRIV?
DeFazio: My favorite feature on the PRIV is the display chassis. This feature was created by taking the necessary structure required to support the display and glass (which is typically hidden) and exposing it as a premium cosmetic part. It is made from aircraft-grade aluminum, known for its high strength and light weight properties, and has a hard anodized coating, which provides durability and colour. The chassis protects the curved glass and provides structure to the top section of the device and contains the mechanical features that are precision cut into the material. As a result, the chassis serves multiple functions in a clean and efficient way.
Cortez Corley, Industrial Designer: My favorite design feature is the unibody rear housing. The surface contouring and the soft touch coating make it comfortable to hold and the speaker pattern and woven-glass fiber pattern add visual interest.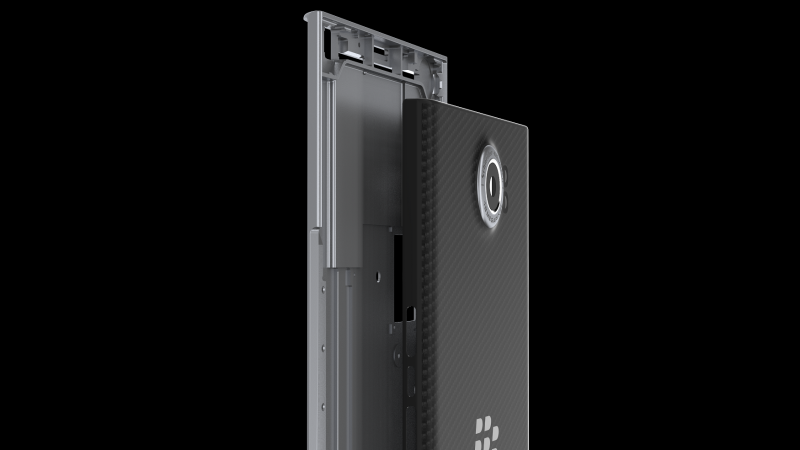 Walker: What do you think users will love most about the PRIV?
DeFazio: The touch-enabled keyboard extends its usefulness beyond typing. Anyone who has typed on a BlackBerry in the past will find this experience to be new, delightful and convenient. The keyboard technology, which was first introduced on the Passport, allows the keyboard to be used like a trackpad. It enables an enhanced typing experience where users can do things such as flick typing (like on our virtual keyboard) and gesture to delete words and access special characters. The keyboard can also be used as a trackpad for scrolling, which is great for reading emails and webpages as it keeps your thumbs off the screen and out of the way.
Users will also appreciate the large, brilliant, dual-curved display which is protected by Gorilla Glass 4. The 3D lens is created from a flat piece of glass and is formed through a sophisticated process using high temperatures. It is purposefully designed in a way that is visually light and feels great in the hand, especially when gesturing to access the productivity edge.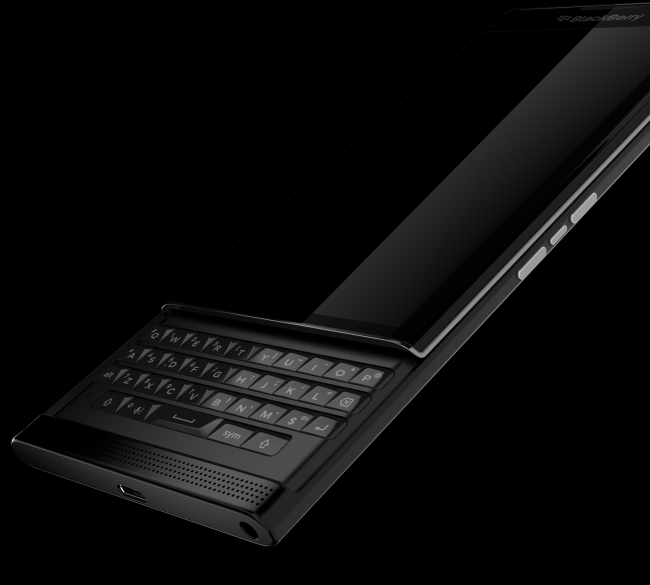 Aaron Allen, Principal Mechanical Architect: While there are several aspects that are unique to this device, like the curved display, the ability to extend the interactive area when sliding up the display is also a feature that is a differentiator.
Also, we have enhanced the capability of the mechanical keyboard since the release of the BlackBerry Torch to now include capacitive touch technology.
Walker: How was the PRIV influenced by mechanical engineering?
DeFazio: Our mechanical engineers pushed the limits of materials and processes to provide an uncompromised all-touch experience, with the added benefit of a physical keyboard. Using materials such as woven glass composite, the team successfully packed an impressive 3410mAh battery into a slider form factor thinner than some competitive full-touch devices. This was truly a technical feat which enabled a compelling industrial design.
In addition, engineers from all disciplines, including hardware and software, have been working diligently to make this product a success. Ensuring BlackBerry's Android experience runs flawlessly has been an epic task.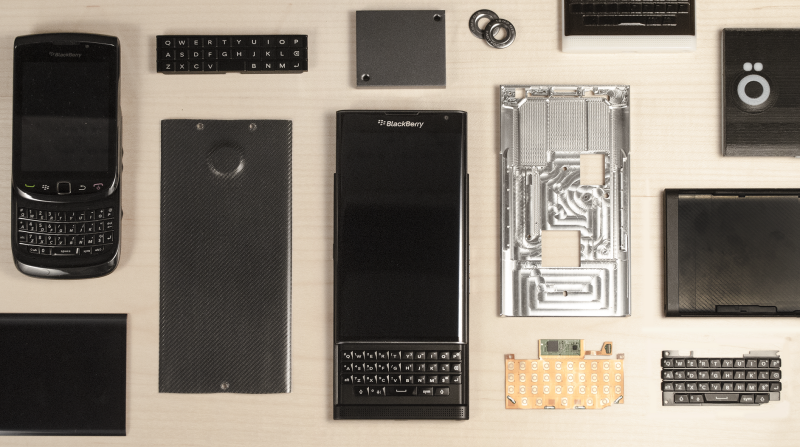 Walker: What is the biggest engineering challenge you faced with the PRIV and how did you solve it?
Allen: Architecting slider devices brings several challenges as compared to typical full-touch products. It was important to stay competitive on size and weight while incorporating unique features such as the curved display and the ability to slide it up to reveal a mechanical keyboard with capacitive touch technology.
Our hardware, antenna and mechanical teams worked closely with industrial design to incorporate unique aspects to the form that accommodate the packaging of items such as the curved display module, 18MP camera and various antenna systems, all while giving the industrial design team the freedom needed to create a compelling look to the device. In addition, the materials and construction of the product were selected in regards to weight distribution, especially when the display is moved to the open position, and to maintain device thickness targets.
Walker: How will the PRIV's accessories promote the smartphone's usability?
Corley: Each accessory in the PRIV Companion Product Portfolio offers premium style along with thoughtful features that allow the user to interact with their phone in a more convenient way. All cases facilitate at-a-glance viewing of incoming notifications, while the Leather Pocket, Holster and Smart Flip include Automatic Power Saving technology that extends battery life.
Are you ready to buy or order your PRIV? See our updated availability blog to learn where you can get it in your market. And stay tuned to the PRIV coverage on Inside BlackBerry to get the latest information on BlackBerry's new security-enhanced Android smartphone, including an extended Q&A with Cortez Corley about the design behind PRIV's accessories.