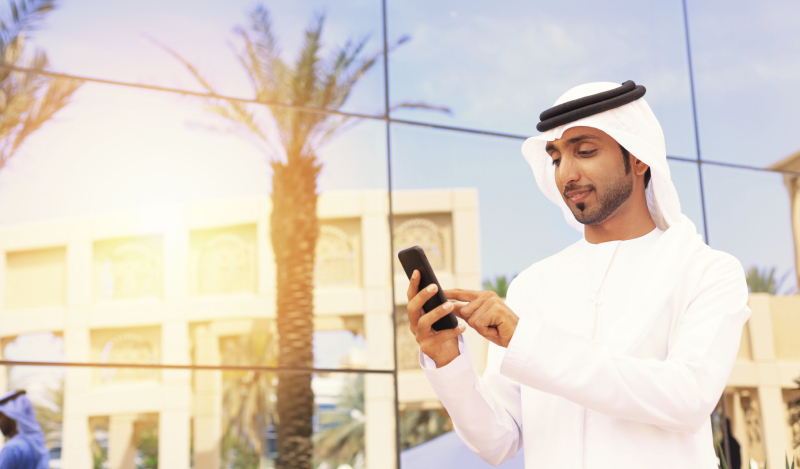 The Middle East continues to be an extremely strong market for BBM. The entire region is a solid contributor to our worldwide user base, with the United Arab Emirates (UAE) and Saudi Arabia being the most active. We're constantly working to add more value for our customers there – such as subscriptions and local content.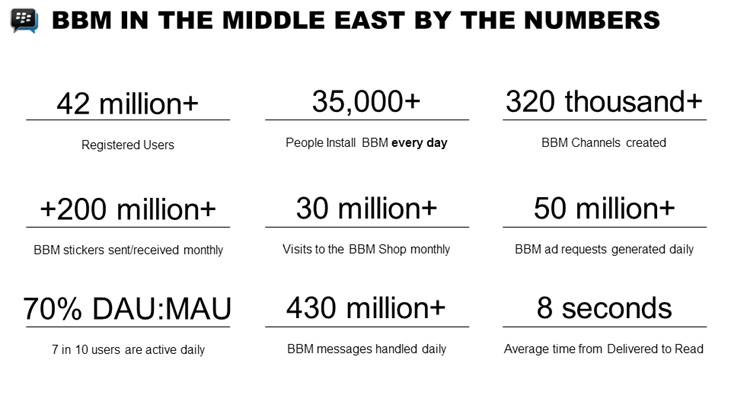 Steady growth
The Middle East has long been a hot spot for BBM, and the trend continues with the region continuing to grow in all countries. Middle Easterners have especially embraced our multi-platform strategy, with BBM on Android and iOS now accounting for 88% of BBM users in the region.
We already have a large customer base, and we believe there's a big opportunity to grow the base even further. More people are coming online for the first time in the region, where mobile penetration numbers are in the 35-70% range, and they all are looking to use social "chat" applications such as BBM.
When we talk about the Middle East, we tend to think about Saudi Arabia and the UAE because those two countries comprise 80% of our market. But the surrounding markets are growing fast. Bahrain, Kuwait and Oman have experienced rapid growth, thanks to our availability on Android and iOS, and now make up almost 20% of our monthly active users in the region. As BBM is so solidly established in the Middle East already, the network effect will help bring more of these new users to the platform.
In October alone, users in the region installed BBM over 1 million times! We're helping spur that growth with mobile application install campaigns and other marketing activity, but it's also happening organically – the results of our highly engaged user base pulling friends and family into BBM. People are installing BBM because of the fantastic service we provide and the great features and functionality that we keep adding.
Activity in the BBM Shop
With over 30 million views each month and 150 million stickers sent and received, the Middle East is also an exciting region for the BBM Shop. Our customers in the region love our localized sticker packs, like Arab Emotions.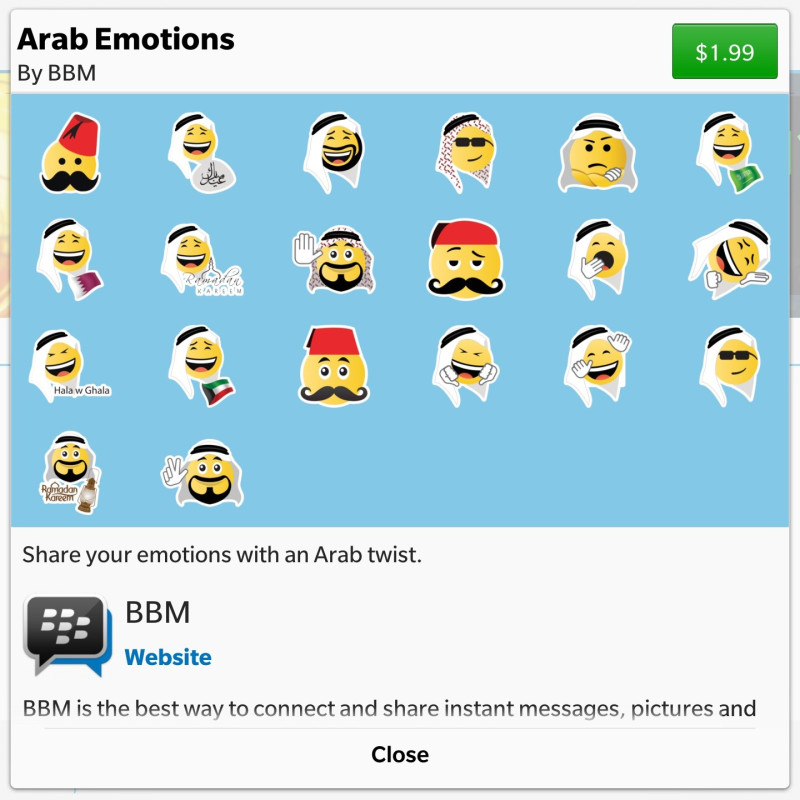 Our suite of BBM subscription services is also very popular. Of particular interest is the Custom PIN subscription, which allows users to choose their very own BBM PIN that's easy for them and friends to remember. Personal identification numbers, or PINs, provide an extra measure of control to BBM users, enabling them to keep their identities private even with BBM Contacts.
We are also very excited to continue the push for more sponsored content in the Middle East as well as more localized sticker packs. We'll be announcing more of these additions soon.
BBM advertising
The Middle East, and Saudi Arabia in particular, is a key market for the BBM advertising business. In Dubai recently, we've seen some very interesting digital media campaigns. The region as a whole is shifting towards digital advertising and programmatic ad buying. ("Programmatic" refers to using software to purchase digital advertising instead of the traditional process involving proposals, negotiations among advertisers and publishers, and manual insertion orders). The shift is real, but we're not seeing the huge transfer in budgets like we are in the US and UK, for example.
To support this trend in the region, we are going live with our Middle East Private Market Place (PMP) and are in the process of lining up buyers who will plug into our engaged user base via the Smaato exchange. In addition, we've run recent campaigns for brands such as Coca-Cola and General Motors. We also launched our first bulletin for Wadi.com, an online marketplace for the UAE and Saudi Arabia.
Like in our African markets, BBM has an established and engaged user base, plus the services and content locals want to attract new users and advertisers to the platform. BBM is quickly becoming a tool for engaging with all aspects of the connected world.