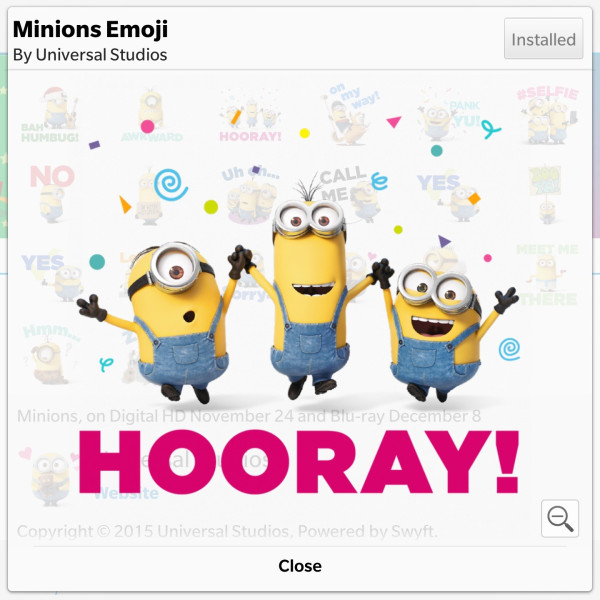 Everyone needs Minions, those little yellow creatures from the Despicable Me movie franchise that starred in their own flick last summer. Minions live to serve their masters. Now, they live to serve you, as a free sticker pack in BBM.
Minions add to our ever-growing collection of over 600 sticker packs in the BBM Shop. See all the Minions stickers here. And, keep checking back to get the latest packs. We add more every week.
Design your own BBM stickers: Contests happening now!
Stickers are all the rage these days. To help fuel the demand, we're giving you the chance to get your own stickers into the BBM Shop! Over the next few months, we're hosting BBM sticker contests in four of our largest BBM markets: Indonesia and South Africa in December, Nigeria and UAE in early 2016. The contests will add to the growing catalog of creative stickers our customers love to share.
We hosted a successful contest in Indonesia in July 2015, receiving over 7 thousand entries submitted from all over the country. (Read about the designer of July's winning sticker pack here.) We just closed entries for our second BBM Sticker Contest for Indonesians, so keep an eye out for the announcement of the winner!
We're also running our first "BBM Stickathon" in South Africa right now, with entries due December 16. The BBM Stickathon offers South Africans the chance to create stickers based on unique characters and win a range of exciting design prizes, as well as the opportunity for the stickers to be made available for download from the BBM Shop.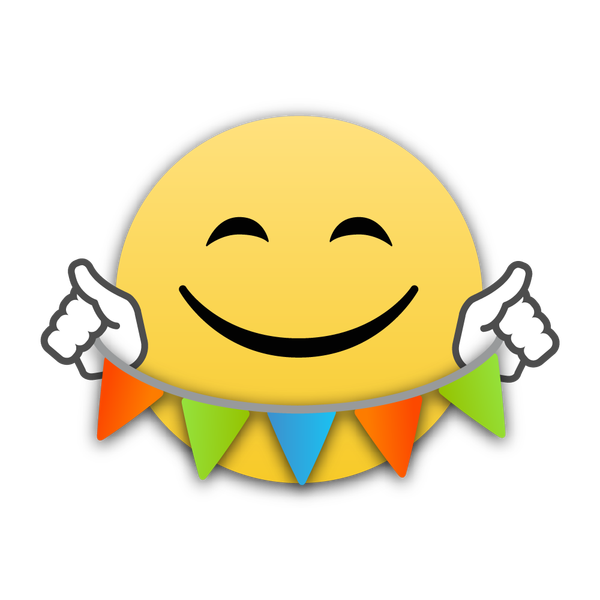 In the first quarter of calendar year 2016, we'll open similar contests in Nigeria and UAE. If you're an illustrator or designer, or have talented friends and family members in any of these countries, encourage them to learn more and submit their designs online.
We'll be sure to keep you posted on the short-listing and judging process!
Stickers by the numbers
Launched in 2014, BBM stickers have become one of the most important and interesting components of BBM. With BBM stickers, users can chat with friends or family in a unique and interesting way. There are literally thousands of stickers you can share on BBM today, giving you a fun way to express yourself.
Stickers are increasingly popular worldwide. Here are some fun facts about BBM stickers:
5 billion: Number of stickers sent and received each month on BBM
Tens of millions: Number of people who send stickers daily
Weekends: When people buy and send the most stickers (Thursday through Sunday)
Millions and millions: How many people download our free, branded sticker packs – like Minions!
Be sure to download the free Minions sticker pack in your BBM, spread the word about our upcoming contests, and keep an eye out for the new crowd-sourced stickers appearing in your BBM Shop soon.