Originally posted on the QNX Auto Blog.
CES 2016 opens in less than a month, and on Jan. 6 (like in years past), BlackBerry subsidiary QNX will be in Las Vegas to reveal its latest technology concept car.
QNX technology concept cars serve a variety of purposes. They demonstrate, for example, how the flexibility of QNX technology can help automakers deliver unique user experiences. They also serve as vehicles — pun fully intended — for showcasing our vision of connected driving. And they explore how thoughtful integration of new technologies can make driving easier and more enjoyable.
It is this thoughtfulness that impresses me most about the cars. It is also the hardest aspect to convey in words and pictures — nothing beats sitting inside one of the cars and experiencing the nuances first hand.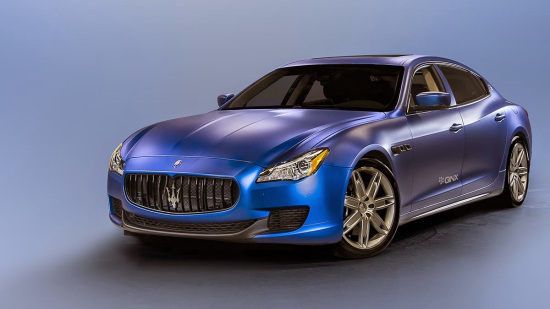 The minute you get behind the wheel, you realize that our concept team is exploring answers to a multitude of questions. For instance, how do you bring more content into a car, without distracting the driver? How do you take types of information previously distributed across two or more screens and integrate them on a single display? How do you combine information about local speed limits with speedometer readouts to promote better driving? How do you make familiar activities, such as using the car radio, simpler and more intuitive? And how much should a car's UX rely on the touch gestures that have become commonplace on smartphones and tablets?
Okay, enough from me. To see how our 2015 technology concept car, based on a Maserati Quattroporte, addresses these and other questions, check out this new video with my esteemed colleague Justin Moon. Justin does a great job of highlighting many of the nuances I just alluded to:
In just under a month, QNX will unveil a brand new technology concept vehicle. What kinds of questions will it explore? What kinds of answers will it propose? We can't say too much yet, but stay tuned to this channel and to our CES 2016 microsite.