BlackBerry's transformation into a cross-platform, security-focused software and services company gained steam in Q3 FY2016, as CEO John Chen reported 43% year-over-year organic growth in software license revenue.
Software and services were the big story again this quarter, contributing $162 million to the company's total revenue of $557 million (up 14% over the previous quarter). Software and services revenue was up 183% over Q3 2015 and 119% over last quarter, marking the 5th consecutive quarter of double-digit growth. For the first time, software growth offset declines in software access fee (SAF) revenue (which was part of the strategy Chen announced a year ago).
BlackBerry has approximately 25,000 enterprise subscribers, said Chen in Friday's earnings call, largely in regulated industries and government. He mentioned several key clients who are using BlackBerry technology, including financial services firms HSBC, Depository Trust And Clearing, and Berenberg Bank, which replaced its AirWatch deployment with BlackBerry BES 12 and Secure Work Space (SWS); multi-national legal firm Skadden Arps, which is using WatchDox for secure and easy file sharing; and government clients the US Department of Defense (DOD), BBM Enterprise (formerly known as BBM Protected) user US Drug Enforcement Administration (DEA), and St. Louis County, Mo. Emergency Management, which is using AtHoc to facilitate crisis communication.
Acquisitions expected to boost market share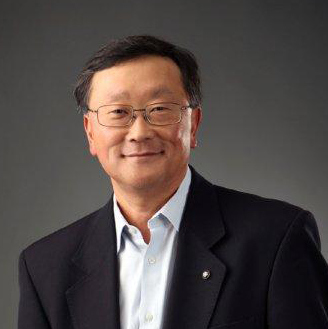 Chen also touted the completions of BlackBerry's acquisitions of Good Technology and AtHoc in Q3 '16. According to recent IDC data, BlackBerry currently holds 19% of the enterprise mobility management (EMM) market, and the addition of Good and AtHoc will advance BlackBerry's scale in EMM, he said. In addition to its strong market share, BES12 was also named a leader in the Forester Wave EMM category.
In response to an analyst's question, Chen said BlackBerry is moving forward on its mission to integrate its recent acquisitions (which also include Secusmart, Movirtu and WatchDox) into a unified enterprise mobility platform. Good integration is already underway, and the first few layers should be complete about a year after the acquisition's close, he said.
Software and services, while the big Q3 growth story, comprises only 29% of Q3 revenue, with service access fees generating 31% and hardware 40%. "Our goal is to get to a break-even point with devices, but it will probably take one to two quarters," said Chen.
PRIV's early, positive reviews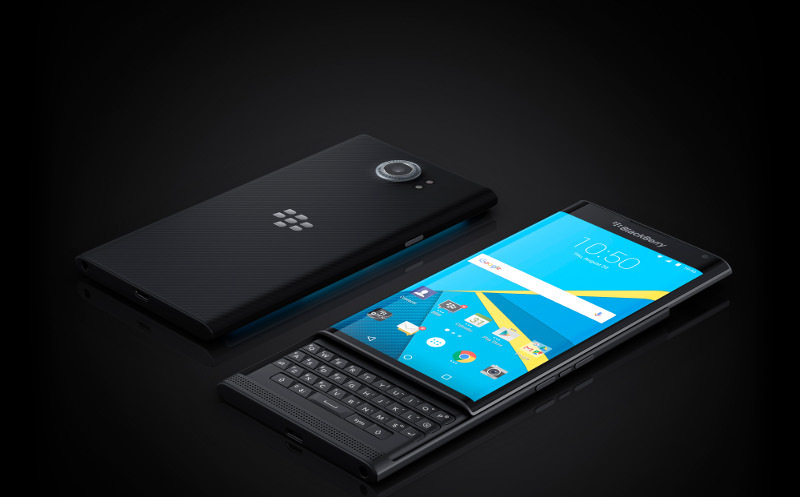 BlackBerry's adoption of the Android platform with PRIV has enabled us to reduce our engineering and R&D costs, while still producing devices tuned to the high end of the market. Android is the most popular mobile operating system on the planet, and PRIV layers critical security and privacy on top of the platform. "This concept of us adding value on top of Android has been quite positive," Chen said. PRIV has taught us that we don't have to do everything ourselves; instead we can leverage the Android ecosystem and focus on hardening it, rather than creating everything from scratch.
PRIV, which has been available since November 6, has been extremely well received, with strong reviews from leading media outlets around the world, including CNET and the Wall Street Journal. At the end of Q3, on November 28, PRIV was sold in only four countries, but by late February, at the end of Q4, it will be available in 31 countries. Most early adopters have been existing BlackBerry users, as would be expected, but we're also seeing other Android device users and a small number of iOS users switching to PRIV, Chen reported.
Looking ahead
Chen forecast his expectations for Q4, including continuing strength in free cash flow and EBITDA, which in Q3 marked the seventh and eighth consecutive quarters, respectively, of growth; little change in total revenue; and another quarter in which BlackBerry beats analysts' expectations. (Q3 earnings per share topped predictions by 12 cents per share.) He also said BlackBerry would be unveiling new technology at CES in January, including an Internet of Things initiative and product, as well as new in-vehicle technology involving self-driving cars and advanced driver assistance systems (ADAS) based on our QNX platform.