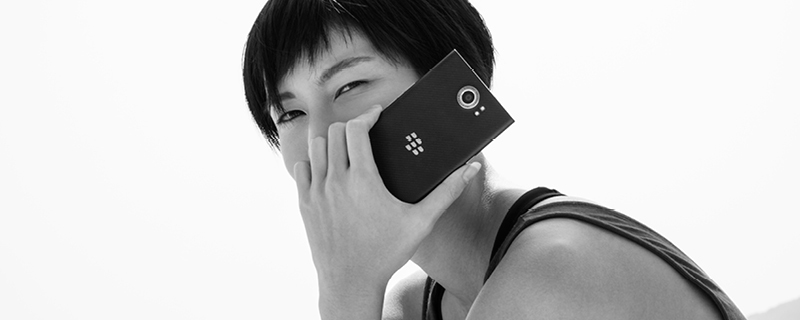 Chances are that by now you've seen the PRIV praised in the media and read at least a few glowing reviews of BlackBerry's first Android phone. That's all well and good, but what about its buyers?
How do they feel about the device?
After all, the true measure of any product's success ultimately lies in how well it resonates with its customers. And in the PRIV's case? Read on for buyer reviews collected from some of the most-active e-tailer and carrier sites, and see for yourself.
While you're at it, why not check out what buyers are saying on social media and discussion forums, as well? And be sure to also have a look at the results of Thursday's reddit AMA, the PRIV Features Page, and our how-to demo videos of the PRIV.
Note also that if you're looking to pick up a PRIV yourself, it's now available at both Best Buy and Walmart.
AT&T 
AT&T customers rated the PRIV at 4.6 out of five stars based on 175 reviews, with 89% of reviewers recommending the device. 
Excellent Phone!
Jeff O 

"The [PRIV] runs quickly, the battery life is great, and the keyboard is fantastic. About the keyboard: You never really appreciate how nice having one of these is."
Everything I've Been Waiting for and More
LyleSilver 

"With the PRIV, BlackBerry finally gave me my dream phone…Go out and get one as fast as you can, it's like no other Android phone out there on the market today and a fresh new take on the generic slab touchscreen phone."
Finally Something Different!
New BB Convert 

"I love this phone for a few reasons: Android, security, and keyboard…When I was in the store they mentioned that this phone wasn't running on the latest version of Android…Who cares? It will get updated at some point."
The PRIV Is Simply a Great Phone
DNEOD 

"The PRIV is the most surprised I've been by a phone since I got an iPhone 3G several years ago…Although I wasn't totally sure about the price tag and execution like many, I'm really happy with the purchase."
Best of All Worlds!
pgrhox 

"Security, great typing, beautiful photos, email and social messaging beast!! Where has this phone been my whole life?!?"
Bell Canada

At our carrier partner – which is for a limited time offering PRIV for $299.99 CDN with a 2-year contract  – customers gave an overall rating of 4.9 stars out of 5 based on 33 reviews.
Love This BlackBerry Hybrid
Don C 

"This is without a doubt the best phone I have ever owned."
Slick Phone
Saucywithstyle 

"Good build, good camera, good battery life, love the keyboard, and love that it's made by a Canadian company."

Fantastic Phone!
Robc 

"Amazing screen
Blackberry hub
Enhanced security
Beautiful hardware
Best virtual and physical keyboard
Great battery life
You definitely won't be disappointed!"
Great Design on All Fronts
Crewman 

"This is an incredible device all around…The hybrid OS also brings some pretty great features:
BlackBerry Hub.
DTEK.
Edge features.
Great battery.
If a phone is going to reignite popularity for this company, it's going to be this one!"
This Thing is Awesome
PRIV99 

"If you were thinking of getting the Galaxy Edge, I'd recommend checking out this beauty! Best of Android with best of BlackBerry is awesome together!"
Still not convinced? Check out how customers on these sites rate the PRIV:
Carphone Warehouse 

 
At Britain's favorite electronics retailer, the PRIV scores 4.7 stars out of 5, with 81 of 88 (92%) of reviewers recommending the device.
Greatest Phone I Have Ever Used
Luke from Cambridge 

(Link)
"This thing bleeds with style, from the textured back to the lovely curved screen…I can't say a bad word about it; I'm pleasantly surprised at how great this phone is."
The Best of Both Worlds 
MOR from Surrey 

(Link)
"The PRIV combines all the great productivity features of BB10 with access to the range of Android apps. Having the Hub and the BB predictive text has made the transition to the new OS super easy."
Brilliant, What's Not To Like!
Dandi from Gloucestershire 

(Link)
"Fantastic build, great clear, clean screen and as a bit of an amateur photographer I can say a first rate camera. There are so many features and the security is second to none. What's not to like?"
Happy I've Made This Purchase!
Sherzza from Birmingham 

(Link)
"Great phone for a great new product, only thing that was a letdown was that there wasn't any accessories available straight away as phone was few days old!"
BlackBerry on Android
KeefMcKeef from Bristol 

(Link)
"Blackberry have done a better job than any other manufacturer at making the UI on Android something that you can use every day."
Amazon 

At the Seattle-based e-tailing giant, the PRIV gets 4.6 out of 5 stars based on 90 reviews, with 77% of buyers rating it 5 stars.
I Dare You to Try from Your Favorite Android Device
Anonymous Amazon Customer 

(Link)
"The way I see it, if you're in the market for a high-end Android, there's no reason to look elsewhere."
Surprisingly Good
Ron Liberman 

(Link)
"The screen is outstanding. The color looks better, more vibrant and crispy [than the iPhone 6S Plus]…I am very happy about the Blackberry PRIV, it works much better than the Samsung Note 5 I was originally planning to buy."
BlackBerry Has Done Android Very Well
teebee 

(Link)
"The reception is excellent…The keyboard is touch sensitive like the Passport so you can scroll and flick up word selection with it which is awesome. The app selection is great compared to BB10!
All in all a great phone and I'm happy with my purchase!"
This Phone Really Has It All
Bestaimee 

(Link)
"Honestly, [The PRIV is] the best cell phone I've ever used."
I Love What BlackBerry Has Done
M. Whitman 

(Link)
"I love what BlackBerry has done with their first full step into the Android realm."
TELUS  
Customers at Telus gave the PRIV an overall rating of 4.7 out of 5 stars based on 30 reviews. 
Rogers Canada  
Another of our Canadian carrier partners; Rogers customers rated the PRIV 5 out of 5 stars based on 26 reviews. 
Saturn  
12 customers at German carrier Saturn gave the PRIV 4.5 out of 5 stars.