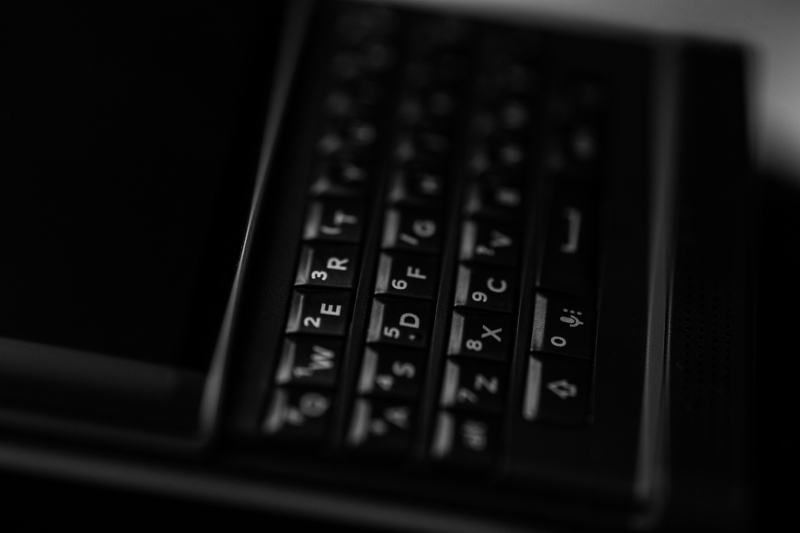 (Updated Jan. with an entry from The Inquirer) 
We've spent a lot of time talking about reviews of the PRIV, both from North America and globally. Today, we're going to shift gears a bit. See, the PRIV's been getting a lot of love from the media as a whole, too – not just reviewers. As is always the case around this time, journalists are taking a look back as 2015 draws to a close, putting together roundups of 2015's best, most promising technology.
And the PRIV is more often than not making those lists. Have a look for yourself (And if you'd like to learn a bit more about what the BlackBerry PRIV can offer you, check out our product page and our how-to demo videos.)
1. Pocket Lint
"This is a serious handset worthy of serious consideration, whether you're a BlackBerry fan or an Android fan…It's blessed with BlackBerry Hub and a range of BlackBerry shortcuts and features lifted from BB handsets and reinvented for Android. The result is an innovative handset that offers some charming twists, like the pop-up widgets and battery charging indicator, which both show software nouse from BlackBerry." (Best Smartphones 2015: The Best Phones Available to Buy Today by Chris Hall)
2. The Independent
"This is the first Android phone from email and productivity masters BlackBerry. It has strong security features to please privacy-conscious execs and the million-plus Android apps for the rest of us. The 5.4-inch touchscreen is complemented by a clever slide-out keyboard. The keyboard is smaller than on some BlackBerry handsets but the domed keys remain easy to use at speed." (Christmas 2015: 10 Best Android Smartphones by David Phelan)
3. Android Central
"This is the best physical keyboard ever seen on an Android phone to date — though it's been a long time since anyone's actually attempted one — with the rest of the hardware matching up to the rest of the smartphone elite. Plus, it's got a gorgeous high-resolution screen, excellent battery life, good camera and a mostly Google Android experience, enhanced in places with BlackBerry's own apps and services.
Lots of people wanted BlackBerry to do well with its first Android phone, and it did. This is one of the finest experiences on any Android phone this year." (The Best Android Phones of 2015 by Phil Nickinson)
4. Fox News Tech Take
"Everyone likes their keyboards, they like the security, but where are the apps? Finally, you're able to get the Google Play store on this device as well as a built-in slide-up keyboard…the display is nice, the camera's pretty good, and it has built-in security features such as DTEK by BlackBerry. It shows you how secure your device is at any given time, and if you look at apps it'll show you what your apps are actually pinging. It helps you be more secure overall." (Tech Take's Winter 2015 Cell Phone Review (Video) featuring Mark Spoonauer, Laptop Mag)
5. The Globe and Mail
"The PRIV runs a purer version of Android than others do, sprinkling its own software throughout, and adding extra layers of security along the way. The Hub messaging platform has been brought over, and the slide-out physical keyboard will conjure up memories of the old Torch. BlackBerry's own onscreen keyboard acts as an alternative, and all told, this is a hybrid handset that delivers." (Nine of The Year's Best Smartphones by Ted Kritsonis)

6. Best Products
"BlackBerry's first Android smartphone is a decidedly premium offering with an excellent sliding keyboard, which separates it from its rivals. Powerful, elegant, secure, and highly entertaining when you want it to be, the PRIV is one of the most interesting smartphones to come out this year…" (The Best New Android Smartphones Available Now by Stefan Vazharov)
7. Recombu
"BlackBerry's hardware was seriously impressive, from the curved Quad HD screen which slides up to reveal a responsive QWERTY keyboard, to the dependable 18-megapixel camera. However, it was BlackBerry's improvements to the Android OS that really won our hearts. Now we can't wait for BB's next handset." (Top 10 Best Android Phones (2015) by Chris Barraclough)
8. Know Your Mobile
"If you like physical keyboards and Android, [then] you kind of only have one option: BlackBerry's first EVER Android handset, the BlackBerry PRIV…The handset has ALL the specs you'd expect from a topflight Android handset with its Snapdragon 808 CPU, QHD display and 3GB of RAM. The camera, an 18MP setup, is also decent and BlackBerry has confirmed it will [releasing] monthly updates to the PRIV's Android software so as to ensure it is always as secure as possible."  (The BEST Android Phones of 2015 by Michael Grothaus)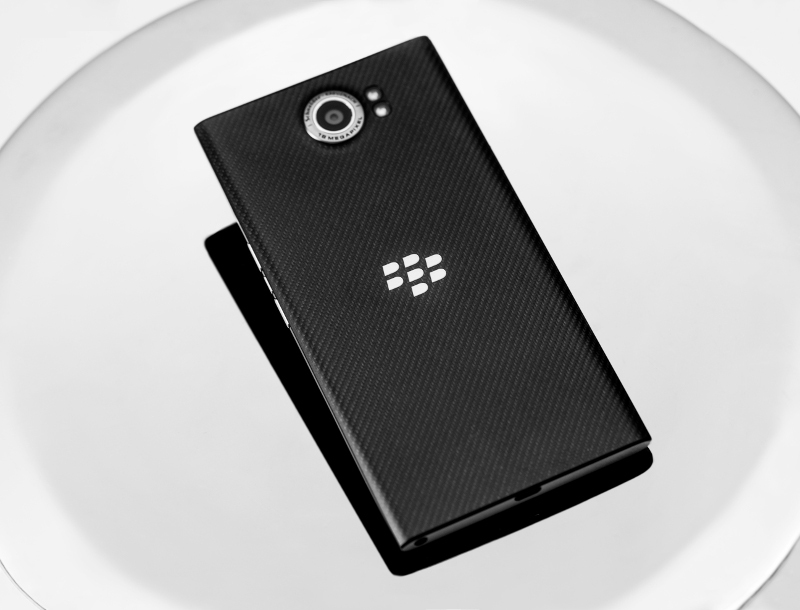 9. Android Authority
"The BlackBerry PRIV…has been a solid performer in every test. It has vivid colors without veering into over-saturation, there's no noticeable color tint and it's brighter on average than the competition for viewing outdoors. Therefore, we have crowned the PRIV as the winner in the display test." (Best of Android 2015: Display)
10. The Daily Telegraph
"Just when you thought BlackBerry was totally dead and buried, the Canadian company came back fighting with the release of the PRIV, the touch-screen / physical QWERTY keyboard combo that delighted and repulsed in equal measures. The first BlackBerry handset to run Android, it has a beautiful screen and an excellent 18MP camera, coupled with BlackBerry's strong security features." (The 10 Best Smartphones of 2015)
11. Tech Zone 360
[The PRIV] combined the stuff people used to love about BlackBerry—in terms of security and a keyboard—with all of the apps on the Android store. It even has access to the Amazon app store, giving it a larger selection than most Android users seem to have. [It flipped] the app shortfall [BlackBerry] used to have with BB10 on its head, and the PRIV has become my personal favorite phone— I can attest to just how wonderful it is. Who would have thought that in 2015 BlackBerry would have a hit phone? Yet that's exactly what they have.
(Tech Products of 2015 That Kicked Butt by Rob Enderle)
12. Stuff Magazine
"The PRIV stands out from every other major smartphone currently available, thanks to its unique design and physical keyboard."
(The Ten Best Smartphones in the World Right Now)
13. CTV News
"The PRIV keeps the best parts of BB10 such as the BB Hub and advanced security features that are unmatched by other phones. But it adds the familiar Android interface and is directly compatible with the Google Play app store — no more middle men for downloading and installing apps… At 5.43 inches in size, [The PRIV's screen] uses OLED technology which is more vibrant and energy efficient than regular LCD, and is made from a piece of curved Gorilla Glass 4 for superb scratch-resistance. Reading text at any size will look even better than on paper thanks to its 540 PPI pixel density. To put that number in perspective, the iPhone 6s Plus has a 401 PPI density."
(The Five Best Smartphones of 2015 and Who Should Buy Them by Simon Cohen)
14. The Inquirer
"In a bid to stand-out in the market, BlackBerry has kitted out the Priv with a slide-out QWERTY keyboard, which comes paired with a 5.4in QHD screen. The high-end specs continue throughout, and you'll also find an octa-core Qualcomm Snapdragon 808 processor, 18MP rear-facing camera and 3,140mAh battery."
(Best Smartphones 2016 by Carly Page)
Want to purchase a PRIV for yourself? Here's how.