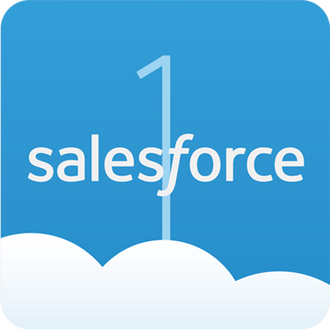 In order for companies to be successful, they need to know how to connect. That doesn't necessarily mean they know how to network at an event, but how to keep their employees and partners connected to the most important contributors: the customers.
Salesforce allows you to quickly connect, successfully sell and efficiently run your business, whether you're at your PC at work, on your tablet at home or tackling your busy schedule while on the go, with your PRIV and the Salesforce1 app. It's a powerful customer success platform running on a powerfully secured mobile device.
For example, you can:
Access all your custom objects and apps through the navigation menu
Create custom Publisher actions to take action from anywhere
Receive notifications for posts and approvals that need your attention
Access your custom list views
Get an immediate view of your day in the new "Today" app
View a brand new user interface for records, people and groups
Choose from a variety of mobile-optimized AppExchange apps to install
Bring Visualforce pages and components into the navigation menu and onto records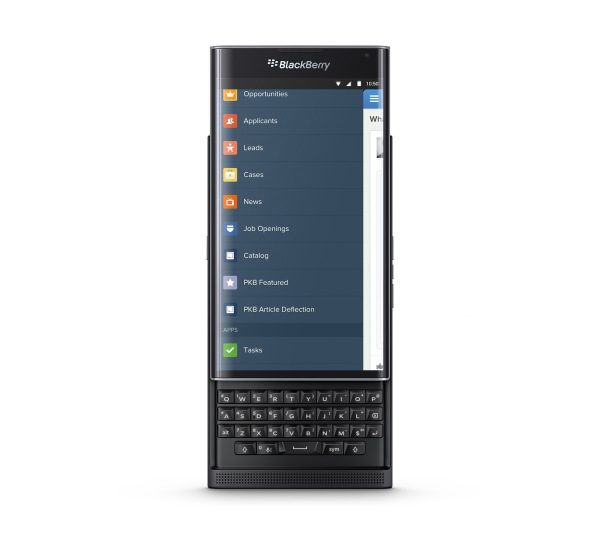 Salesforce also gives companies the power to create custom, pertinent applications and make their functionality available through the Saleforce1 app. If you're looking to manage your CRM, conduct digital marketing campaigns, oversee your online presence in various communities or even drill into time-critical analytics, Salesforce provides the means to connect you to it all.
The PRIV by BlackBerry, with its iconic slide-out QWERTY keyboard, is the perfect companion for the Salesforce1 app. The physical keyboard gives employees an advantage to easily manage account details correctly and reduces the risk they'll input incorrect information. If you rely on the Chatter features to keep in contact with your co-workers, you can communicate efficiently in order to close deals quickly.
Share your expertise without errors with the tactile feel of the BlackBerry keyboard coupled with swipe gestures. When using the physical keyboard, the BlackBerry PRIV can dedicate the entire screen for the ultimate app experience. You can then view your real-time dashboards without your fingers getting in the way. The power of BlackBerry is now on Android; the power of the PRIV will enhances the Salesforce experience.
With nearly 2 million Android apps available in Google Play, it can take time to find the apps you want. Check out the following reviews of some of the top apps available for your PRIV:
FINANCE & SHOPPING
Amazon Shopping
Banking Apps
Suretap
MUSIC & ENTERTAINMENT
Apple Music
Gameloft
Instagram
Spotify
PRODUCTIVITY & BUSINESS
Microsoft Office
Thompson Reuters
Slack
TRAVEL & TRANSPORTATION
Concur
Foursquare
Uber