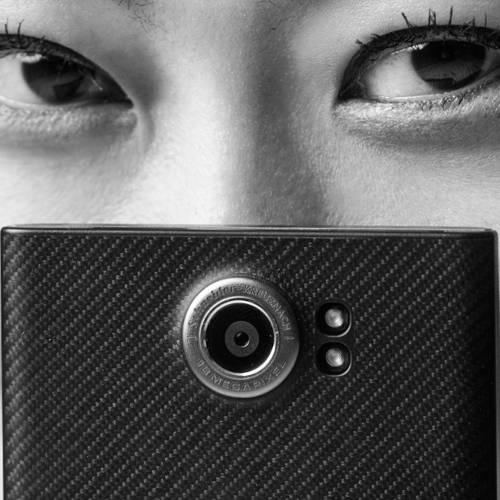 (Updated Dec. 10 with a gift guide from CRN) If you need a little help narrowing down what to get that special someone this holiday season, you can find countless holiday gift guides out there. These publications have all offered some helpful advice: let loved ones know how much you care about them by having them unwrap a PRIV this holiday season.
CRN recommends the BlackBerry PRIV in the smartphone section of its holiday gift guide, labelling it the "category champ" in privacy and security.
In its "Best Smartphones You Can Buy Right Now" feature, The Wall Street Journal says: "A more-secure Android experience and a good, old physical keyboard merge the past with the present."
The Globe and Mail lists the PRIV as one of the top 9 smartphones of the year:
BlackBerry's first foray into a true Android phone can technically be considered a successful debut. The PRIV runs a purer version of Android than others do, sprinkling its own software throughout, and adding extra layers of security along the way. The Hub messaging platform has been brought over, and the slide-out physical keyboard will conjure up memories of the old Torch. BlackBerry's own onscreen keyboard acts as an alternative, and all told, this is a hybrid handset that delivers for an outright price of $899 CDN.
See also: 24News.ca
CNN Online considers PRIV one of the "36 Coolest Gadgets of 2015":
It's a BlackBerry phone that runs Android. The previously unthinkable marriage has actually created a smartphone that is getting some very positive reviews.
In its holiday guide, Mobile Syrup says:
BlackBerry hits all the right marks with its first Android phone. Great performance and a decent camera are expected in a phone of this class, but BlackBerry added considerate and useful software additions to run on top of Android 5.1.1 Lollipop.

See also: Phone Freaks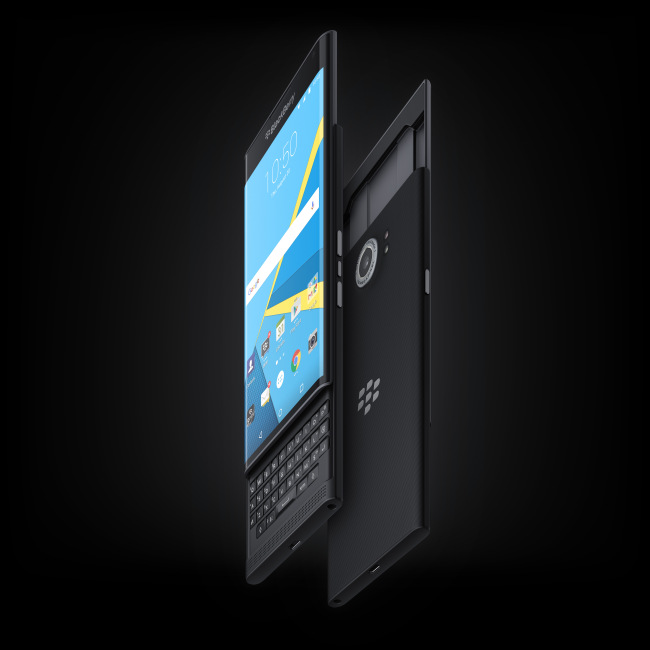 Lifestyle magazine Du Jour highlights the PRIV for "the tech lovers in your life that will appreciate these digital presents."
Canadian carrier Rogers showcases the PRIV in its Connected newsletter as one of the "hottest devices of 2015":
BlackBerry's first Android device fuses the company's celebrated hardware and top-notch security with the world's most-popular operating system. BlackBerry PRIV rocks a 5.4-inch dual-curve screen for you to tap, swipe and pinch through apps from the Google Play store, while the slide-out physical keyboard lets you type messages, notes and documents with speed and accuracy. Other features include a powerful battery that lasts up to 22.5 hours, an 18-megapixel rear-facing camera and a microSD slot for up to two terabytes of capacity.
The San Jose Mercury News says:
If your geek is an Android fan…the BlackBerry PRIV offers a physical keyboard that will appeal to erstwhile CrackBerry addicts.
The Toronto Star features PRIV in its photo gallery of top tech gifts – check it out on photo 4:
The very first BlackBerry to run Google's Android operating system! This unique smartphone focuses on privacy and productivity. An over-sized screen increases productivity, while the sliding physical keyboard makes it easy to type! Since PRIV runs Android, BlackBerry users will finally have access to hundreds of thousands of apps, something that has been lacking on BlackBerry devices.
Finally, the ABC morning show Live with Kelly & Michael showed the hosts Kelly Ripa and Michael Strahan cooing over the PRIV at the 3:50 mark  with Mashable expert Lance Ulanoff (read his very favorable review).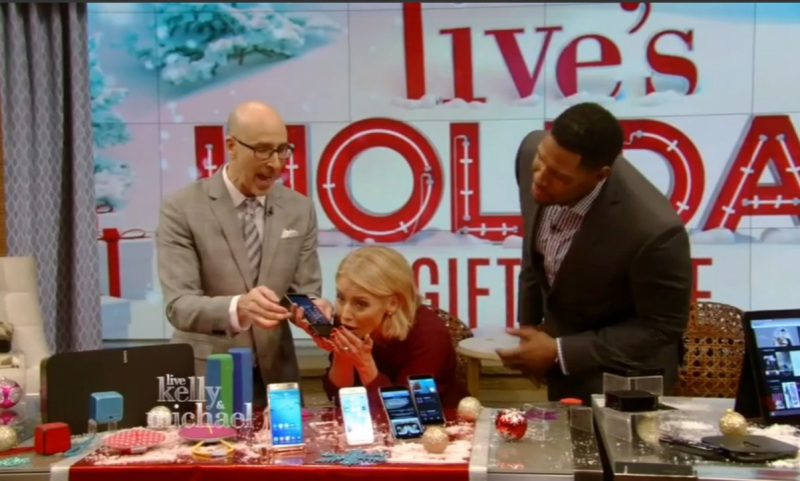 Make sure to order a PRIV today and give the gift of the best of BlackBerry security, privacy and productivity, amazing specs and the Android ecosystem.