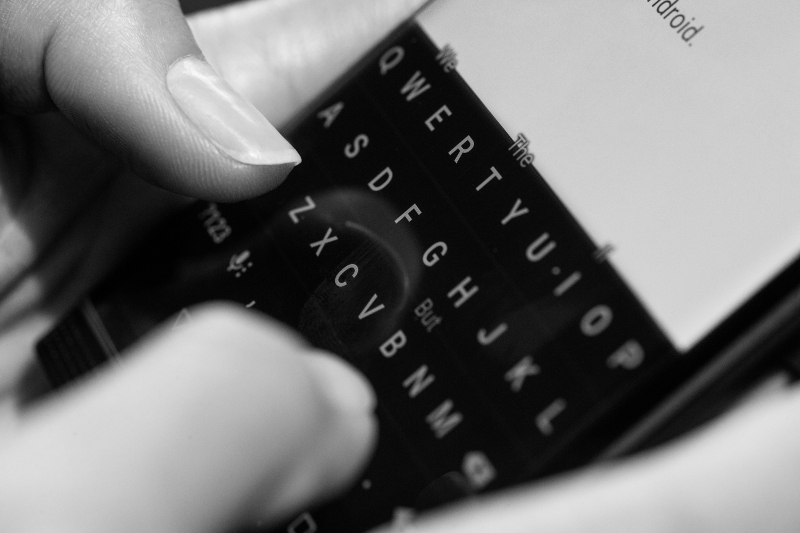 As smartphone technology continues to march forward, the line between business phones and consumer phones becomes increasingly blurred. More and more, enterprise users rely on personal smartphones as workplace productivity tools. Unfortunately, their results in doing so aren't always the best.
That's where PRIV comes in.
From the beginning, one of our chief goals with PRIV was to create a device that was a joy to use for both work and play. We wanted to bring BlackBerry's enterprise expertise to Android, and create a smartphone that both enterprise professionals and regular consumers can appreciate. Judging from what's being said by reviewers and journalists, we've done just that.
See for yourself (and in the meantime, have a look at some of our other review roundups, our how-to demo videos, and the PRIV's product page):
1.      The Keyboard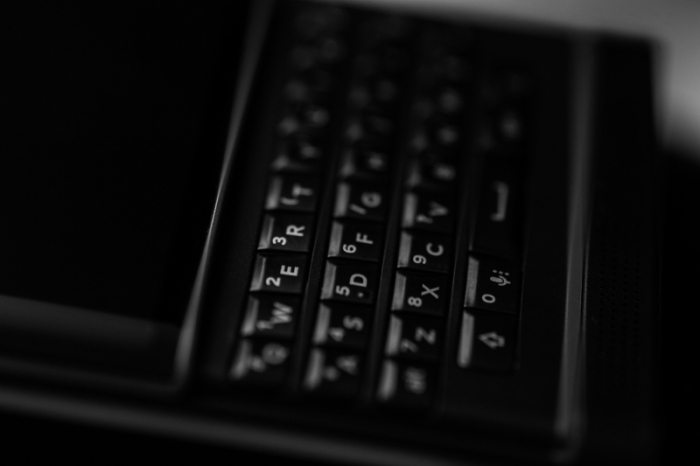 "It's not until you slide the PRIV open using its buttery smooth sliding mechanism with just enough clack to know you've opened it, do you see that touch-sensitive physical keyboard that offers a great typing experience, fine cursor control, and excellent text selection… there's no mistaking the PRIV keyboard for anything but a BlackBerry keyboard, and that's just how it should be."
(BlackBerry Brings Something Fresh and Different to the Android World by BLA1ZE, CrackBerry)
"The person you tell [about the PRIV's keyboard] will pause, looking off into the distance while picturing his former, younger self…His eyes will soften as he nods in appreciation of days when he barely looked down at his phone to reply to emails, when subway rides were spent beating his best Brick Breaker score. Frustrations with glass-screen typing will melt away at the mere thought of tangible, solid keys under his able thumbs."
(Why BlackBerry Is Still Betting on the Keyboard by Katherine Boehret, The Verge)
"There's no denying that nostalgia and novelty play a major part in the PRIV's cool, but the QWERTY keyboard is more than just a gimmick…Overall, [it's] a very helpful feature. You can still have a swipe typing keyboard for on-screen typing, but with all these additional features, the physical keyboard has a lot to offer beyond that well-known BlackBerry typing experience."
(A Very Sophisticated Test Piece by Shu on Kwok, Android Pit)
2.      The Battery Life
"Where PRIV excels is in battery life…it's rated at 22 hours and in my tests I easily got two solid days of mixed use on one charge. It's one of the rare times I've looked at a mobile device and wondered where they put all the batteries."
(BlackBerry PRIV Is the Best BlackBerry in a Decade by Lance Ulanoff, Mashable)
"When it comes to the battery, BlackBerry reckons you'll get 22.5 hours of mixed-usage out of the PRIV's 3,410mAh power pack. This is roughly in line with my experience using the phone. I was able to push the usage beyond 24 hours by taking care how I used the phone (3,410mAh is a big battery – the iPhone 6s only has 1,715mAh)"
(The Comeback That Gadget Fans Have Been Waiting For by Jeff Parsons, Mirror.co UK)
3.      BlackBerry's Security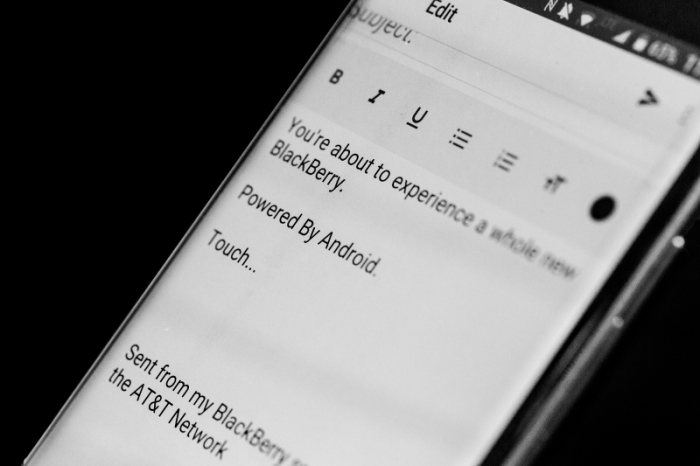 "[The PRIV] will be the first mainstream Android smartphone vendor to offer not only monthly security updates, before even Google pushes them, but also hotfix patching and enterprise-managed updates via the BlackBerry Enterprise Server (BES) and OTA management systems. Add in the hardened kernel and a "hardware root of trust" with the silicon providers and manufacturing process, and you get a smartphone that goes the extra mile to make your content secure."
(5 Reasons Why the BlackBerry PRIV Could Be the Best Android Business Smartphone by Desire Athow, Tech Radar Pro)
"I asked my Enterprise reviewer if he would buy the device, and he said…'I am happy that my company is not worried about my using it for work because they trust Blackberry. This phone also has the space to store all the downloaded BBC iPlayer content, as well as the app itself, to watch during long-haul flights to the US makes it worthy of the £570 that Blackberry are asking for it!'"
(BlackBerry PRIV In-Depth Review – The King Is Back by Sunetra Chakravarti, Mobile Choice UK)
"The Android OS gets knocked for not being secure and security is the special sauce that BlackBerry brings to the table. The niche they are going after is the enterprise user who wants a hard keyboard and wants to do more than only business on their phone."
(IDC Analyst Ramon Llamas, quoted by Matt Hamblen, Computer World)
4.      BlackBerry's Take on Android
"One of the great features about BlackBerry Hub is that BB has used Android's material design, so there's consistency with other apps on Android. We love that you can swipe to delete (just like Gmail) or you can swipe to postpone, with the ability to say when you want reminding…BB Hub is the foundation of a great communication system."
(A Sweet BlackBerry and Android Pie by Chris Hall, Pocket Lint)
"Anyone who's used a BlackBerry 10 device will recognize the BlackBerry Hub inbox, which lets you see alerts for a variety of accounts, services and apps in one easily sortable inbox. It's one of the most effective productivity features in the BlackBerry 10 OS, which is surely why BlackBerry brought it over to its version of Android. And PRIV still has many of the traditional keyboard shortcuts that work in the Hub and in lists."
(BlackBerry PRIV Review: A New Standard for Android in Enterprise? by Al Sacco, CIO)
"Although BlackBerry will have Android as the underlying OS, it hasn't forgotten its BB10 roots. The PRIV has a number of features [that were] popular on its previous handsets, and it's packed with features such as the BlackBerry Hub, default encryption, the BB calendar and BB messaging."
(BlackBerry PRIV Might Be the Best Android Business Smartphone by Shrikrishna Iyer, IB Times)
5.      The Form Factor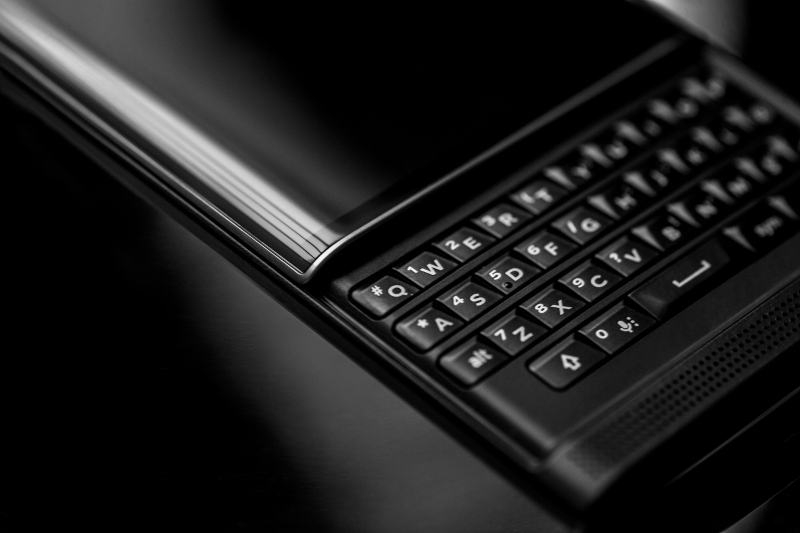 "The PRIV comes in an incredibly sturdy two main-component body: an aircraft grade aluminum frame which the top & display fit, and a rear backing which has a widely missed woven fiber composite appearance and rubberized texture that has amazing grip, and BlackBerry calls TensileKnit…It's a serious phone, and you know it when you have it in hand."
(Two Weeks with the BlackBerry PRIV by Dylan Habkirk, BlackBerry Central)
"The PRIV retains many of the features that have made BlackBerrys so compelling for business users, including strong security and a robust suite of productivity apps…The rear panel of the PRIV is made of fiberglass, with a soft touch-coating that feels tremendous. This coating has the added benefit of making the PRIV feel very secure in-hand, as opposed to all-metal smartphones, which can seem a little slippery."
(BlackBerry PRIV Review: A New Hope by Mike Prospero, Tom's Guide)
6.      Ease of Management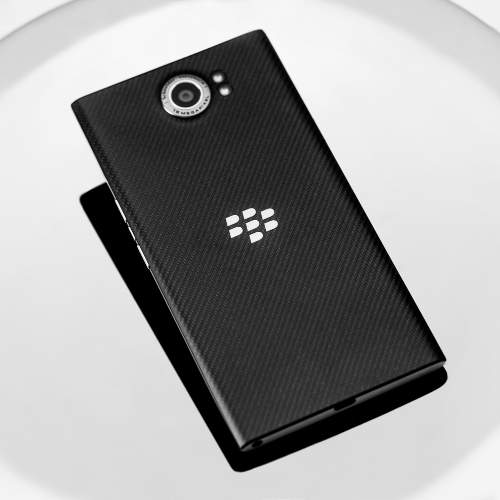 "A lot of people who yearn for the comfortable and familiar clack of those old BlackBerry keys will herald the debut of this smartphone, and the mobile administrators who manage PRIVs will appreciate BlackBerry's eye toward enterprise in its "flavor" of Android… CIOs and mobile admins should appreciate the fact that IT concerns don't take a backseat to fancy new features and slick software interfaces in the PRIV"
(BlackBerry PRIV Review: A New Standard for Android in Enterprise? by Al Sacco, CIO)
"For IT managers [buying the PRIV] will make sense, especially because BlackBerry has announced it will be able to bypass carriers and directly install security updates to the Priv. That should please chief information officers who are used to Android's legacy of headache-causing delays."
(Meet the BlackBerry PRIV by Shane Dingman, The Globe and Mail)
Interested in picking up PRIV for yourself? Here's how you can do just that.