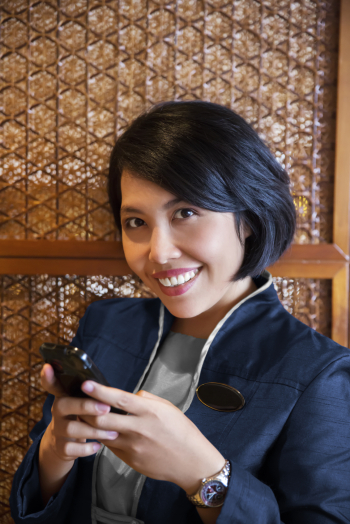 BBM just keeps winning awards in Indonesia. The most recent is an Indonesia Golden Ring Award. Indonesian journalists voted BBM the Best Mobile Social Media, above Facebook, Twitter and LINE. Our trophy shelf is getting crowded! Just last month, we won the MMA Smartie award for best publisher/media company of the year in the country.
We're delighted that Indonesians continue to love BBM as much as we love them. Not only because we have such a great history, but also because Indonesia is such a growth market right now. It's the world's fourth-largest country by population and is quickly embracing all things mobile.
Indonesians Love Chat
This InMobi report from last year confirms what we've known for years: Indonesians are enthusiastic instant message users. They believe smartphones are for chatting – more so than for other things, like gaming or streaming music. The report also revealed that:
39% of Indonesian mobile users prefer communicating via messaging apps over SMS or social networks.
97% of mobile users in Indonesia access messaging apps multiple times a day.
Functionality and reliability of chat apps are more important than fancy add-on features.
BBM is number one
BBM is – and has long been – the most popular messaging app in the country. Jana, the company behind mobile app advertising channel mCent, recently published a ranking of Indonesia's most popular messaging apps, based on real-time information from users. BBM is not only the most installed messaging app, but it also has the highest number of daily active users (DAU).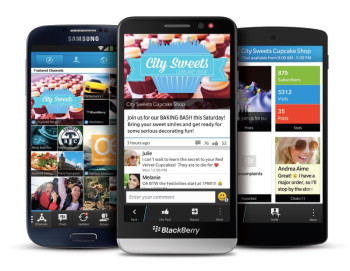 Certainly the network effect keeps those numbers high: the more people who use a messaging app, the more useful it is, and the less likely people are to switch to something new. But we also have plenty of Indonesian BBM evangelists.
Among those singing our praises, there's UTB Brad, the man behind UTB Blogs, which cover BlackBerry news. There's also Muhammad Setyo "Oddie" Budi, an Indonesian technology consultant who volunteers his time in the BlackBerry support forums.
E-commerce Explosion
With the recent upgrade to BBM Pay, Indonesians can now use BBM Money to pay for goods and services online and in stores no matter which bank they use, or make payments through credit cards or bank transfers. It all happens in BBM. In a country with increasingly congested roads, online and mobile shopping is becoming very popular. BBM Pay makes it even easier.
This trend, combined with our active advertising platform and payment offerings, is attracting new and established merchants to the BBM ecosystem looking to connect with Indonesian shoppers coming online for the first time via smartphone. For brands and businesses, BBM provides a new way to interact and connect with a highly engaged and targeted mobile audience.
For all these reasons, Indonesia is a tremendously exciting market to be part of, and we're thrilled to be there. And of course it's fantastic to get this recognition as a best-in-class social media player. It's further proof that we've evolved from the best real-time messaging app to a true social commerce platform.