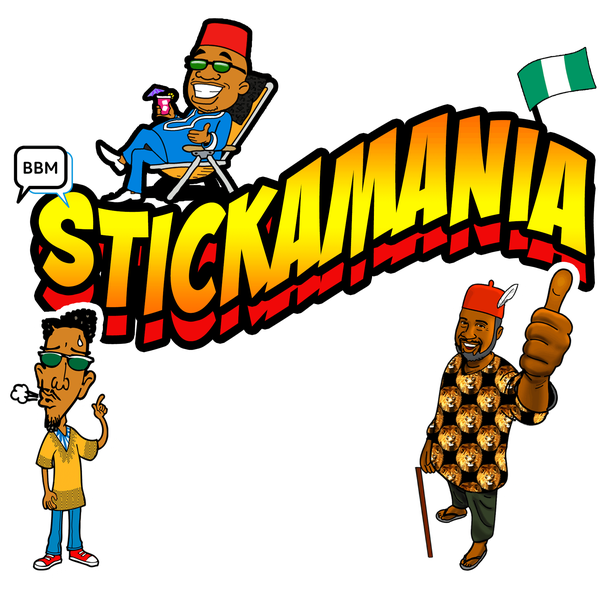 Hey, BBM fans: Do you sticker? If so, you're definitely in good company! Since BBM stickers were launched in 2014, millions of BBM users have used stickers to add personality and flair to their messages.
Since creative expression is at the heart of BBM stickers, last year we launched a series of BBM sticker contests to allow people around the world to design BBM stickers based on unique characters and local interests. Winning designers get cash prizes and the opportunity for their stickers to joins the thousands of BBM stickers available in the BBM Shop.
Our contests last year in Indonesia and South Africa were super popular – more than 7,000 entries were received in our first Indonesia contest in July, and we've just announced the winners of our December contests in South Africa and Indonesia.
But now it's Nigeria's turn to show its creative side! BBM Stickamania Nigeria is now open, and we want to see your most creative, expressive sticker ideas.
If you're a Nigerian illustrator, designer or creative talent who wants to enter the contest, visit bbmstickamania.com to learn more, read the design guide and register. Here are a few other key details:
Sticker packs must be submitted by February 12.
The voting period is from February 8 to February 19.
Contestants should encourage their friends and family to vote online for their sticker pack, as well as promote what they have created via social media.
The 20 sticker packs with the most votes will be judged by the BBM jury, who will select the Top 3 winners and 10 runners-up Nigerian's BBM Stickamania.
Winners will be awarded with massive cash prizes going from 25,000 to 500,000 Naira. Voters also stand a chance to win 10,000 Naira Airtime Recharge.
BBM stickers are especially popular in Africa. "In Africa, the BBM Shop gets over 20 million views each month and has tallied 60 million total stickers sent and received," said Matthew Talbot, SVP, BBM, at BlackBerry. "This contest opens the doors for more talented artists and designers to make their own unique stickers come to life in BBM, and we are hoping to see huge enthusiasm in Nigeria."
Do you think you can win? Then get creative, design your stickers, submit them and tell your friends and family to vote for you!
For further information about the BBM Stickamania Terms & Conditions, please visit: http://bbmstickamania.com/