UPDATE – January 12, 2016: A BlackBerry 10.3.2 Hot Fix Update has started to roll out across the globe to BlackBerry 10 devices. The update includes Calendar update, removal of the BBM Meetings app and patches to the Android Player. Please check with your carrier for local availability details.
UPDATE – September 8: We're excited to announce the BlackBerry 10.3.2 Update has started to roll out across the globe to all BlackBerry 10 devices. Please check with your carrier for local availability details, or visit BlackBerry.com/BlackBerry10os for more information.
……………………………………………………………………………………………………………………………………….
Question: What's better than 10.3.1? 10.3.2!
Another Question: What's better than one update? TWO updates!
Over the coming weeks, BlackBerry 10.3.2 and BlackBerry Blend 1.2 will roll out for the entire line of BlackBerry 10 devices. With these updates, your device will be more secure and more private, keeping you even more productive.
When you update to BlackBerry 10.3.2, you'll gain access to great new enhancements across your whole device.
Let's take a closer look.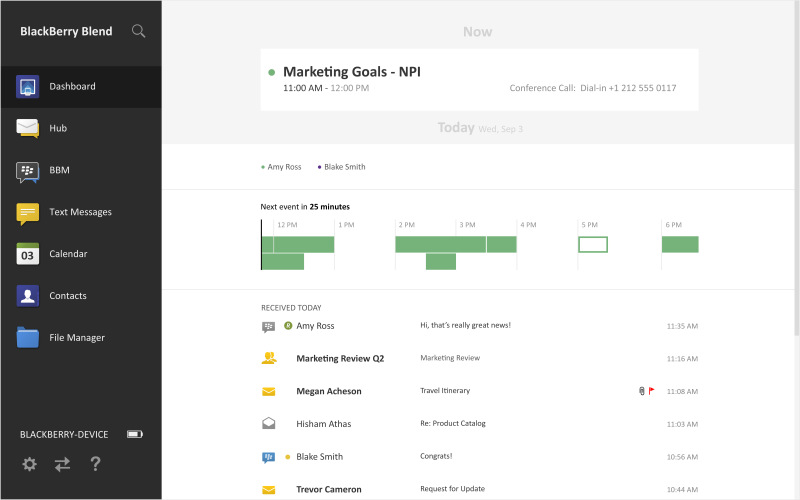 BlackBerry Blend 1.2 provides a fresh, new user interface based on our customers' feedback. This new design makes navigating and interacting with your messages and content both faster and easier.
Your productivity across devices is improved with the addition of spell check, the ability to reply directly from within Blend notification pop-ups and visual enhancements to file transfers.
Looking for more information on BlackBerry Blend? Visit BlackBerry.com/Blend or Inside BlackBerry.
Anti-theft protection in BlackBerry Protect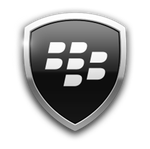 As you know, privacy and security is at the heart of BlackBerry's DNA. BlackBerry Protect allows you to disable the device if it's lost or stolen ensuring no one can wipe and reactivate your BlackBerry. Read about this couple that tracked down their missing BlackBerry phone back intact thanks to BlackBerry Protect.
Productivity and efficiency comes in many different forms. Many of us can't afford to spend 5 minutes fiddling around with shot after shot trying to get a clear image every time we want to take a picture.
The camera enhancements with 10.3.2 include: low light performance in auto-mode, improved face-detection, and reduced blur caused by motion. All of these make taking pictures in any situation as easy as point-and-shoot.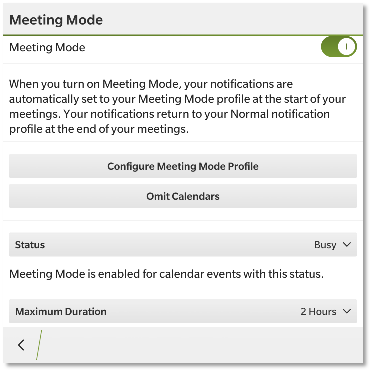 Meetings. Meetings. And more meetings. Many of us have full schedules, and with the 10.3.2 update, the BlackBerry Calendar comes to the rescue.
As always, when you enable Meeting Mode on your BlackBerry Calendar, your phone automatically sets your phone to quiet for the duration of your meeting. With 10.3.2, you can now customize this feature to work however you need it to by specifying the events controlled by Meeting Mode, such as adding calendars to the ignore list.
And back by popular demand, your BlackBerry Calendar month view will show shrinking & growing date numbers depending on how busy your schedule is that day to show you just how busy the workday is at a glance.
For our friends in the U.S.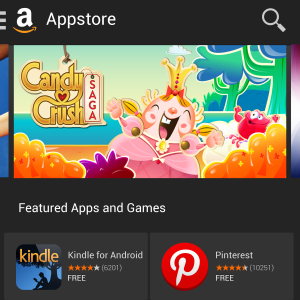 For all of you existing BlackBerry 10 users in the U.S. not already using BlackBerry Passport or BlackBerry Classic, this update will also offer a fresh look that incorporates updated icons and an improved action bar that adds easy access to your commonly accessed functions. You will also be introduced to BlackBerry Blend, BlackBerry Assistant, battery boosting technology, plus improvements to the BlackBerry Hub, multimedia and more.
In addition to BlackBerry World, this latest version also introduces customers to the Amazon Appstore, offering access to hundreds of thousands of additional apps.
Before you update
As always, we highly recommend you back up your BlackBerry 10 device before any update. Check out Ty's How-To blog post for details and tips & tricks.
How do I know when the update is available?
Subject to carrier approvals, the global roll-out of 10.3.2 will begin in the coming weeks and will be available for the entire line of BlackBerry 10 device.
Once available on your carrier's network, you will receive a notification in the BlackBerry Hub that 10.3.2 is ready for download. If you have enabled automatic software downloads, you will be notified in the BlackBerry Hub that the software is downloading.
For more information about BlackBerry 10 and how to update, check out www.BlackBerry.com/BlackBerry10OS.