BES12 version 12.4, the latest version of our multi-OS enterprise mobility management EMM solution now known as BlackBerry UEM, is now available, and there are a lot of great reasons you should consider updating.
As I wrote earlier this week, over the last three months we've been hard at work developing the most flexible, unified EMM platform on the market by integrating Good Technology's platform with BlackBerry's enterprise software portfolio.
The advances we've made since our acquisition of Good in November stretch across our portfolio to deliver a complete enterprise mobility solution, and BlackBerry UEM is a big piece of it. There are a lot of great reasons to upgrade to BES12.4, but here are my four favorites.
1. Integration with BlackBerry Dynamics (formerly known as Good Dynamics)
BES12.4 offers unified enrollment with the former Good products to bring together the world's leading MDM solution and the world's leading secure mobile application platform. Now users only have to enroll once to take advantage of both capabilities, dramatically improving user experience. Now enterprise IT departments no longer have to choose between multi-level security protections and user experience.
When we told you in early November, on the day we completed our acquisition of Good Technology, that "we've already hit the ground running to realize this powerful combination," we weren't kidding. This new integrated enrollment is an example of the value this acquisition is already bringing to enterprise IT. Not only will you be able to securely manage smartphones, tablets and notebooks in a single EMM solution, our upgrades to BlackBerry Workspaces (formerly known as Watchdox), BBM Enterprise (formerly known as BBM Protected) and several core BlackBerry Dynamics apps make BlackBerry's enterprise software portfolio the most comprehensive set of mobile security, management, productivity and collaboration tools available on the market.
2. Enhanced Security for Managing iOS
Managing Apple iOS devices is a must for organizations that enable personally owned devices on enterprise networks. While BlackBerry UEM already provides comprehensive mobile device management (MDM) and mobile application management (MAM) for iOS, BES12.4 now extends BlackBerry secure connectivity to iOS, providing a more secure option for enabling the native iOS experience.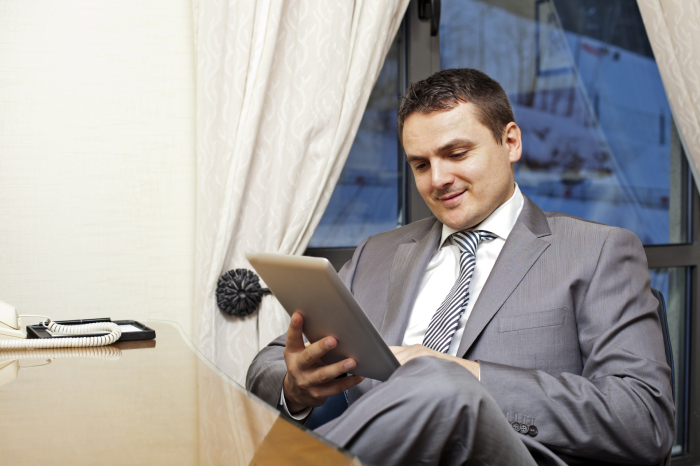 The BlackBerry Secure Gateway Service allows iOS devices with MDM controls to connect to your work email server through the BlackBerry Infrastructure and BlackBerry UEM. With BlackBerry Secure Gateway Service, you don't have to expose your mail server outside of the firewall for users to access work email when they aren't connected to your organization's VPN or work Wi-Fi network. Users gain the option of using a built-in email client, while IT benefits from secure connectivity to corporate mail servers without publicly exposing ActiveSync or requiring a DMZ component or changes to existing BlackBerry UEM firewall rules.
And BlackBerry Secure Connect Plus for iOS gives Apple device users secure connections to work resources by providing a secure IP tunnel between apps and your organization's network. BlackBerry UEM version 12.4 enables iOS devices running iOS 9 or later to take advantage of the trusted single-port outbound-initiated secure connection model and the BlackBerry Global Network Infrastructure. You can allow all apps on iOS devices to use the secure tunnel, or you can specify apps using per-app VPN.
With options to deploy BlackBerry Dynamics container-based security on iOS, and BlackBerry Secure Gateway and Secure Connect Plus for securing the native iOS work experience, BlackBerry has you covered no matter what your deployment needs are for iOS.
3. Integration with OpenTrust PKI and Cisco ISE
BES12.4 adds new integration options, specifically with OpenTrust PKI and Cisco Identity Services Engine (ISE), to get more out of their existing authentication and network security investments.
If your organization uses OpenTrust software to provide PKI services, you can extend certificate-based authentication to the devices that you manage with BlackBerry UEM. You can configure a connection with OpenTrust PKI or OpenTrust CMS and use profiles to send the CA certificate and client certificates to devices.
Cisco ISE is network administration software that allows an organization to control whether devices can access the work network (for example, permitting or denying Wi-Fi or VPN connections). BES12.4 allows you to create a connection between Cisco ISE and BlackBerry UEM so that Cisco ISE can retrieve data about the devices that are activated on BlackBerry UEM. It checks device data to determine whether devices comply with your organization's access policies.
4. More Endpoint Support: MDM for OS X
You can now manage Mac computers running OS X version 10.10 and later using BlackBerry UEM. This single console, single administrative experience for managing all devices – including iOS, Android, OS X, and Windows devices, desktops and wearables, whether corporate owned or BYOD – offers significant value to enterprises by making it easier for both users and IT to uphold device security.
Users can activate OS X devices using BlackBerry UEM Self-Service, alleviating administrative burden on IT. Also, IT can assign profiles to users – including IT policies, work email, Wi-Fi, VPN, proxy, certificates and SCEP – and, in the event a device goes missing, send IT administration commands to lock the device or delete data on it.
With the new BlackBerry UEM, you'll never have to choose between your employees' productivity and your enterprise security. Visit this page to get more detailed information about BlackBerry UEM, including signing up for a free trial.