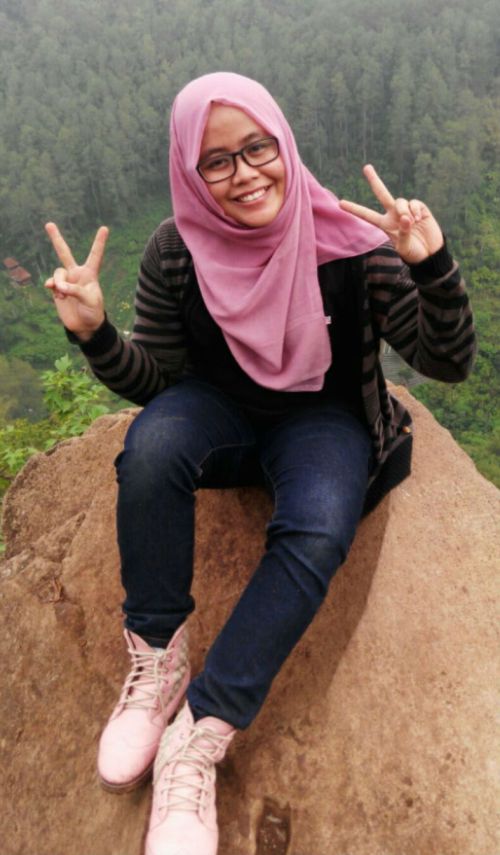 Entrepreneurs can be so ingenious. I've been traveling to Indonesia recently, a key market for BBM, and have been amazed at how small business owners are pulling together messaging and a few different new technologies to do some really innovative things. With little more than a smartphone and a strong work ethic, they are building a thriving e-commerce market.
We keep hearing that Indonesia is one of the fastest-growing e-commerce markets in the world. Interacting with small entrepreneurs is so much more exciting than reading about it, so I want to share the stories of a few people I've met.
"Emmi" is one such success story. A college student, she has built a business selling shoes – to the tune of 100-150 pairs per day – possibly more than a typical store in the mall.
Emmi posts photos of her shoes on Instagram and takes orders through BBM and other messaging apps. Customers pay via bank transfer. She then packages up the shoes and delivers them through Sicepat, a courier service.
A born entrepreneur, Emmi learned about the importance of customer service by helping her parents in their Jakarta hawker stand after school. Growing up, she saw business opportunities everywhere, selling her friend's homemade bags, her neighbor's kittens, airtime to high school friends, you name it. When she got to college, she saw an opportunity to outfit her fellow students with shoes.
For the first few years, Emmi walked, motorcycled or took public transportation to wholesalers around Jakarta – even as far as Bogor, 59 kilometers away – to buy her merchandise, and then transport it back home in big bags. She has always been able to offer very competitive prices because she buys direct and keeps the stock in her house. She also takes her own photos to use on Instagram.
After only a few years, Emmi has built her business to the point that she now employs all of her immediate family members and bought herself a car to make transportation easier.
Messaging is central to Emmi's business. She negotiates over messaging, she keeps in touch with her customers via messaging, she reaches out to her new customers via messaging, and provides support via messaging and phone calls. The customer and entrepreneur are connected over messaging. For a small entrepreneur in the business of selling goods or services, messaging is becoming the key for discovery, communication, payment and shipment. BBM provides an ecosystem for such entrepreneurs to thrive.
BBM Channels are a great place for these kinds of interactions. Channels are a social networking feature inside BBM where consumers can connect to the merchants and brands they like, in a separate space from where we chat with friends, family and colleagues. Some of BBM's most popular channels are specifically for "Shopping Deals." Small businesses post bargains. The posts show in customers' feeds and customers can click through to buy directly from there.
Channels also work well for customer service. A channel owner can enable chat for his or her channel and communicate with customers. As Emmi says, "the most important thing in online business is trust from the customers. Things that make our customers trust us are testimonials and good customer service. Those are the two most important things for me, because with good customer service people will buy more. Usually my customers order more than once."
Social media allows new entrepreneurs to reach lots of people on a shoestring budget. Messaging specifically allows them to connect, communicate and service their customers. Additional services supported within the messaging application ecosystem – like mobile payments and delivery services – cover the basic logistics. And when merchants don't see their customers face-to-face to build relationships (like they do at hawker stands in the streets) messaging is filling that gap, providing a way to connect one-to-one.