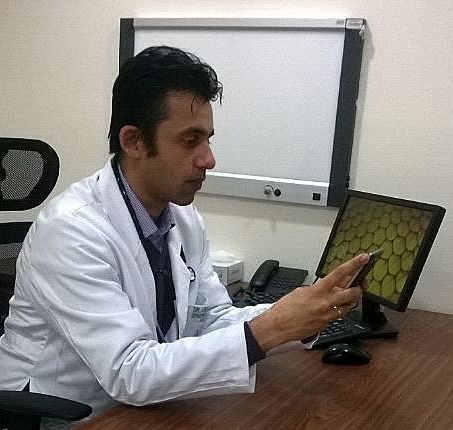 Born and raised in Northern India, Doctor Abhishek Puri has always been a technophile with a deep thirst for knowledge. His parents, wanting the best for their son, motivated him to attend medical school. There, his passion – along with the desire for something fast-paced and practical – spurred him to become a radiation oncologist, a career he describes as both challenging and exciting.
Today, he works at the Fortis Cancer Institute in the city of Mohali's Fortis Hospital, where he puts his knowledge and expertise to use saving lives. In this, his BlackBerry Passport has proven indispensable.
"One of my patients clinically deteriorated while I was out of the city on urgent personal business," says Dr. Puri, recounting a story he published on UTB. "The patient's wife reached out to me early one morning over BBM Enterprise (formerly known as BBM Protected) to tell me of the situation. I had the patient's file in my encrypted memory card and brought it up using Universal Search. I was then able to arrange an immediate shift to intensive care."
Dr. Puri used BBM Enterprise to keep in touch with his team throughout the ordeal, even in areas with poor network connectivity. In the meantime, he also kept his family updated through Glympse on BBM. Ultimately, thanks to Dr. Puri's timely intervention, the patient survived.
I recently had the chance to sit down for a quick interview with Dr. Puri, where we discussed both his relationship with BlackBerry as a brand and how his BlackBerry Passport has enriched his professional life. Here's what he had to say:
Greene: Walk us through an average workday. How does BlackBerry play in?
Dr. Puri: My workday starts at 7 in the morning. I use my device to scan through subscribed BBM channels and catch up with friends in different BBM groups. This is followed by emails and replies to BBM initiated chats; BBM remains the only social network on my device.
I use BBM to plan out the day with work colleagues, and I've slowly convinced a few of my patients to join me on BBM Enterprise. Establishing constant communication with them allows me to better understand their needs and more effectively follow up with them for treatment. And because BlackBerry Hub and Calendar are organically linked, it's very easy to share any necessary details.
Constant phone calls and coordination of departmental workflow are also done on my BlackBerry. The hospital environment is constantly changing, forcing us to move quickly. Thanks to the Hub, I'm able to keep track of patient consultations, handle work-related emails, keep in contact with my team, and manage treatments; despite this heavy use, the battery seems to last forever!
I also rely on BlackBerry Blend to multi-task at home.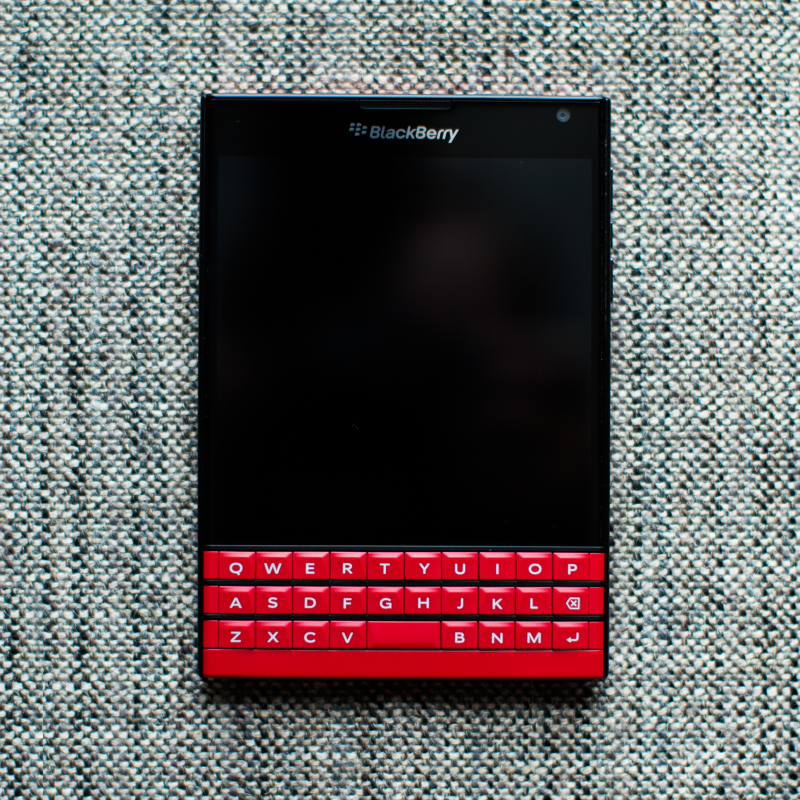 Greene: How long have you been a BlackBerry user? How did you discover us?
Dr. Puri: Seven years now, and there's an interesting story behind how I found it. I'd been using the earliest version of Android (2.1), and I was frustrated by the poor battery life and poor user interface. Although I was using an email application, I had to manually check my phone for new messages. Then my sister came in from Canada on vacation carrying her BlackBerry Curve, which really fascinated me.
As luck would have it, I lost my Android phone. Since I needed a replacement device, I went out and bought a Curve with BIS service. I was blown away by the instantaneous push email, the convenience of BBM, and above all, the battery life.
After my Curve, I moved on to a BlackBerry Bold, then to a Z10. My current daily driver is the Passport.
Greene: What do your friends and colleagues think about BlackBerry?
Dr. Puri: They're totally intrigued by my Passport. They love the square dimensions, and they envy both its camera and its ability to multi-task effectively. I think they envy the battery life most, though.
By mid-afternoon, when their Android and iOS devices are plugged into the wall to charge, my Passport is still going strong. To me, it seems like their phones are permanently hooked into chargers. It defeats the purpose of mobility.
Greene: Have you owned any devices other than the Passport? How do they compare?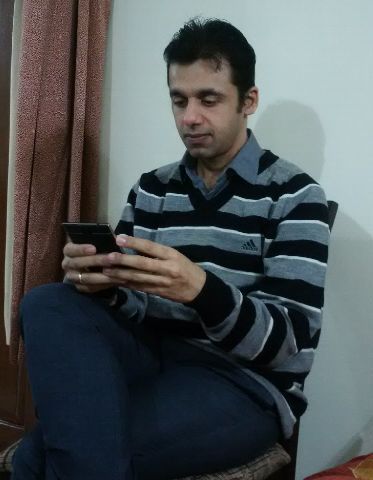 Dr. Puri: I had an iPad, but was dismayed at the lack of productivity. iOS lacks a native file manager, which made it extremely difficult for me to work on email or add attachments. The OS also adopts a bare skeletal approach; any value iOS has is from applications. Currently, I use it as a distraction for visiting kids.
I also briefly used a Nexus tablet, but it was a frustrating experience to use the native keyboard and I felt lost with its primitive user interface. It was a stark contrast to my previous Z30, which had a superior build quality and near-perfect adaptive touch keyboard.
The Passport exceeds everything I've used before, especially the combination of the physical and virtual keyboard.
Greene: What's your favorite thing about your Passport? About BlackBerry OS 10?
Dr. Puri: I personally love the capacitive keyboard; in fact, when I first saw the production device, I was completely floored. The Hub remains the perfect example and implementation of the "life-stream philosophy," where all information is delivered in a seamless flow. The Passport does take some time to understand, but once you get the hang of it, it's impossible to use anything other than BlackBerry.
Universal Search needs to be highlighted as well, and keyboard shortcuts make life super easy.
Greene: Overall, how would you rate the Passport?
Dr. Puri: I'm extremely satisfied with the device. 11/10!
Greene: Is there anything else you'd like to add?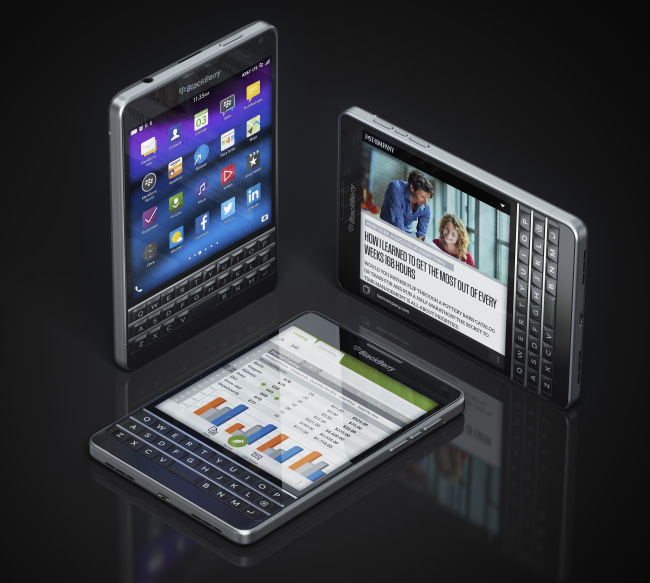 Dr. Puri: I'd like to thank all employees of BlackBerry (past and present) who have personally excelled in their roles, fuelled my addiction for the device and designed an amazing workflow and user interface that actually makes an impact in the user's life. Thank you, #TeamBlackBerry! I'd also like to thank UTB, which gave me a platform to write about my experiences.
Check out these other Passport-loving professionals, including this rising NBA star, fashion expert Stacey Jones, celebrity chef Tyler Florence, a top fashion blogger, an international video game company executive, a truck driving social media specialist, a Vegas music promoter, a technology journalist, a heart surgeon, a tech startup founder, a sales director, a senior hospital executive, a manufacturing executive and a non-profit founder.
Pricing and Availability
Looking to change your life with a Passport? It's available unlocked on ShopBlackBerry.com in the following form factors (prices listed in US dollars; pricing varies by region):
You can also pick one up on Amazon, or via AT&T in the US for $499.99 unsubsidized or $16.67.mo. on a 30-month installment plan. Rogers and TELUS carry the BlackBerry Passport in Canada.