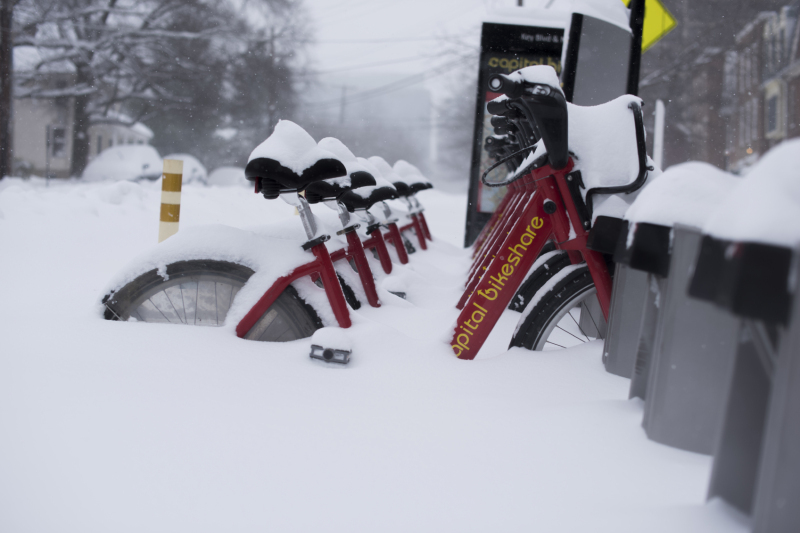 The Perfect Response to a Perfect Storm?
On the weekend of January 23 and 24, Winter Storm Jonas delivered a blizzard of historic proportions that directly impacted about 85 million people in the Eastern United States. New York Central Park recorded over 26 inches of frozen precipitation virtually tying a record set in 1869. Parts of the Appalachia were buried under almost four feet of white stuff. More than 13,000 scheduled flights were canceled during the course of this extreme weather event.
(This article was originally posted at the AtHoc blog.)
Public transportation was crippled, and civilian travel was banned by the Governor in downstate New York. Federal, state, and local government offices were closed up and down the Eastern seaboard. New Jersey coastal areas flooded. More than 35 people died from storm-related causes, but this all could have been worse.
The storm also generated a blizzard of efficiently coordinated emergency-related communications.
Trigger Events Mean Complex Communications
Storms like this are called "trigger events," meaning they are the flash points for organizations to put emergency preparedness plans into action. And, the key to success is a complex web of networked crisis communications.
Here's what took place on that critical weekend, and into the following week:
Local businesses and organizations alerted employees, contractors, vendors and customers of closures and service interruptions
State and regional government entities issued directives for businesses, schools and agencies to close early, including staggered schedules to ensure that roads were free from gridlock prior to the snowfall
Local governments enforced travel restrictions and implemented emergency storm measures, such as road clearing and evacuation
Transportation companies had to cancel, delay or reroute planes, trains, buses, and trucks on very short notice
Organizations such as the NY/NJ Port Authority, and regional government in DC, MD, and VA, plus other municipalities, counties, and states from the Carolinas to New England, implemented emergency plans in tight coordination with other government entities with which they shared overlapping jurisdiction
Federal emergency response was mobilized, ranging from weather forecasts to emergency services to community rebuilding resources
Civilian and military air traffic systems were continuously adjusted to account for canceled flights, grounded aircraft, and unsafe flying conditions
Military Reserves and National Guard units were mustered in advance of the storm, to be available when and where needed in the aftermath of the storm, with close coordination with federal, state and local partners
A lot of moving parts had to work together in concert, implemented under very short time limits and increasingly difficult conditions. These effects rippled far wider than the Eastern USA. Delays in shipping and air travel affected business across the country, plus operations in Canada, Mexico, Europe, Asia, and the rest of the world – greatly extending the range of organizations that needed to be included as part of the emergency communications and response.
Advanced Planning is the Key to Success
All of these organizations had to get their personnel where they needed to go to handle rapidly changing emergency conditions. Each staffer needed to verify receipt of instructions, and send confirmations as tasks were completed. More importantly, resources needed to be redirected as the storm made travel impossible in many places, or response tasks took longer than expected. Anything less than maximum flexibility and rapid response, no matter how fluid the situation, meant putting people at unnecessary risk.
The agencies that were most successful in responding quickly and efficiently to the storm had something in common. They used automated, software-based tools for planning, communications, and response to ensure that the right people received the right messages at the right time, with clear instructions on what to do and when to do it.
As a result, they were able to assemble and move staff quickly and efficiently, disseminate alerts, and monitor results. They were able to coordinate response and share resources with other organizations and agencies. They protected people and property, in a manner that other agencies, with manual or "shoot from the hip" reactions, could not equal.
A Better Approach
Automated emergency preparation and crisis communications are what we do at AtHoc. And, we are committed to our mission of "making the world safer". Since our inception, AtHoc has helped organizations and agencies of all sizes save lives, protect property, and coordinate with each other more effectively.
We salute the planners and first responders who remained hard at work helping people dig out from this storm. Overall, much went well in the emergency response, illustrating how important it is to build systems and processes that can answer the call when it comes.
As more information comes to light about what worked and what didn't in response to the January 2016 mega-storm, we will endeavor to post more in this blog about trigger events, automated preparation, communications and response, and how your organization can improve its readiness and operations for other natural disasters in the future.