When our BES12 enterprise mobility management (EMM) solution added support for Google's Android for Work, we expected a lot of IT professionals would be interested in knowing more. We thought that pairing BlackBerry's best-in-class enterprise security in BES12 (now known as BlackBerry UEM, or Unified Endpoint Manager) with the most popular mobile OS in the planet was sure to draw attention.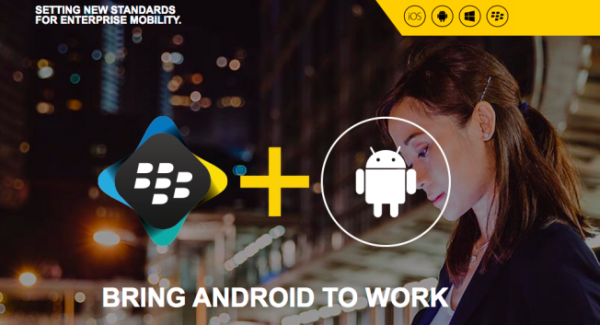 It looks like we were right, given the strong and early response to our free, half-day "Bring Android to Work with BlackBerry " Simplified Management Workshop series. Our first event, in Toronto on February 2, reached capacity even before we had a chance to post this blog.
It makes sense, though: IT managers are hungry for better ways to manage and secure Android devices used for work, and Android for Work's ability to segment business and personal profiles on Android devices has been a boon for mobile data security. The combination of BlackBerry UEM and Android for Work adds a consolidated, easy-to-use console to secure work and personal data on Android devices, hardware-based encryption and mobile device, app and content management.
What you'll find at the "Bring Android to Work with BlackBerry" Simplified Management workshop
We'll be co-hosting the "Bring Android to Work with BlackBerry " workshops with Google at Google offices around North America. We'll bring top Google and BlackBerry executives to demonstrate how Android and BlackBerry software can drive mobile user productivity and secure both work and personal data on Android devices.
You'll learn how Android for Work, enabled with enhanced security and simple management through BlackBerry's UEM EMM software, will help you turn your employees' Android devices into perfect business tools with:
Simplified IT management for all devices
Secure corporate data
User privacy protected
All the apps you need
For more information about the workshops, including the agenda and registration information, click on the links below.