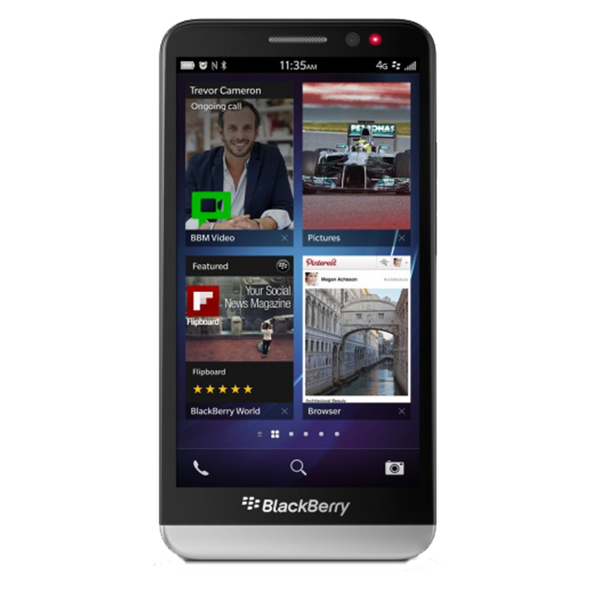 Lights, Camera, Action! It's an extremely well known cue used in the film industry to indicate the beginning of a take. It could also refer to a BlackBerry smartphone's beautiful display, robust camera and ability to take action and get things done. For Kenneth Oreskovich it means both. Kenneth is a freelance cameraman for a variety of clients; he does everything from working live sporting events for live broadcast to corporate videos to documentaries to even reality TV.
When he was in high school, Kenneth was part of a group that created multimedia shows for his school. During this time, he also got into photography and graphic arts, and converted that passion into a 40-plus year career as a cameraman. His career demands unparalleled communication and access, and talked to me about why he counts on his BlackBerry Z30 to easily handle it all.
(Check out these profiles of other satisfied BlackBerry users, like this multitasking actor who counts on his Z30, and these BlackBerry Leap users – it helped these German athletes become world-champions, it keeps this entrepreneur on his feet, it serves as this executive's most important communications tool, it's a virtual "personal assistant" for this pro wrestler-turned-CEO, and it's a vital tool that keeps this UK doctor professionally healthy.)
Blundell: Why did you choose the BlackBerry Z30?
Oreskovich: I was drawn to it because of the size of the screen and the fact that it was an all-touch device; I hadn't experienced that before. I always had BlackBerry smartphones with physical keyboards in the past. I researched the specs of the device and was quite enthused about it and BlackBerry's previous move to an all-touch BlackBerry 10 device. It's still a fully functional device and satisfies everything I need in a mobile device.
Blundell: How was the move to a virtual keyboard?
Oreskovich: The transition was not the easiest move for me, to be honest. I'm not sure what it is about physical contact on a physical keyboard. I can say I initially had a little less confidence when I started using a virtual keyboard. That being said, the virtual keyboard on my BlackBerry Z30 allowed me to learn how extraordinary it was. Its ability to type and flick words and learn my style of writing is wonderful. There are times when I'm typing, where I'm flicking words, I don't even have to type; it became a marvellous convenience for me.
Blundell: Would you move back to a BlackBerry smartphone with a physical keyboard?
Oreskovich: I do like physical keyboards; I know that I'm an anomaly in this word of touchscreen. I must say that when I use my wife's Passport, I really like the contact of those keys. I would definitely entertain a BlackBerry with a physical keyboard as my future daily driver. Having experienced the Passport, I think it it's a remarkable piece of technology that people really need to look at and understand its functions and features.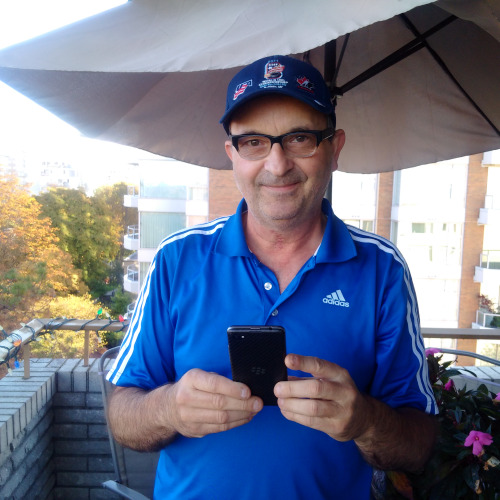 Blundell: How does your BlackBerry compliment your career?
Oreskovich: I'm not a social media type. I'm not on Facebook or Twitter; I'm not that kind of person. I like my privacy. I'm a firm believer in BlackBerry's privacy and security. For communicating in my line of business, you get offered work and you need to respond not only quickly but efficiently. Even with associates, friends and family, communication is key and BlackBerry just works for me. I realized, having used BlackBerry for many years, that I don't want to be part of a major ecosystem where everything is tied to each other. I like the individuality of this phone. I have a MacBook, I have an iPad; I use my BlackBerry exclusively for daily communicating and when I have to work on documents to send to a client. My MacBook and iPad are, essentially, entertainment only. My BlackBerry is business. I do use BlackBerry Blend occasionally to access files on my iPad when I need a larger screen.
With doing a lot of communicating, it's important to have the Hub. Having everything there, without the need to close items in order to get to what I want, is efficient. The active frames help me jump back and forth so quickly as well. I show off the gestures to iOS users and they are blown away how well I zoom through so many functions with little effort. BlackBerry 10 is so well designed; it's an elegant and quick operating system. Even the browser is fast and well thought out.
Blundell: How important is security in your line of work?
Oreskovich: It's important because of what I do. I want to know that all of the delicate documents and contracts that are sent back and forth are not available to prying eyes. Security is important to me; with all of the hack stories, that's something I don't want to worry about when I use my mobile device. I want to have the feeling of such a strong wall there to protect me and my information.
Blundell: How do you rate your BlackBerry Z30?
Oreskovich: I would give this phone 8.5 out of 10. Show me a phone that is 10 out of 10; it doesn't exist. I like the dark theme, I think it's incredible. To my eye, it's easier to have a dark background and white text. I don't know why more manufacturers aren't doing that.
Out of the many people that I work with, 85% of them are running iOS. Another 14% are running Android. I'm one of the 1%. Many times, while working a sports event I'm often walking the hallways. I'm seeing iPhone after iPhone plugged into a wall, sitting on chairs because their batteries have run out. Mine continues to go for a full day if not more. I don't want to be a sheep. My Blackberry gives me my individuality and privacy; both equally important to me.
Pricing and Availability
If you're looking for a ton of productivity at an affordable price, check out the Z30 for only $245 on Amazon.com and BHPhotoVideo.com! Or jump over to the Leap, available on ShopBlackBerry:
BlackBerry Leap White, $199
BlackBerry Leap Black, $199
You can also buy a Leap at Amazon.com, and it's also available from carriers in the U.S., France, Germany, the U.K. and Canada. For the latest news on the Leap's availability, check our one-stop blog.