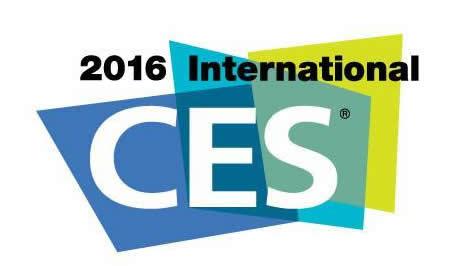 (Updated Thurs Jan. 7, 1:00 PM PT)
Here are links to all of the latest announcements by BlackBerry and QNX from CES 2016, which officially goes on between Wednesday and Sunday.
In particular, we showed off PRIV to journalists and reviewers at the Pepcom event on Tuesday night – see below:
And we held a press conference on Wednesday morning in the 2nd floor of the Sands Expo inside the Venetian Hotel.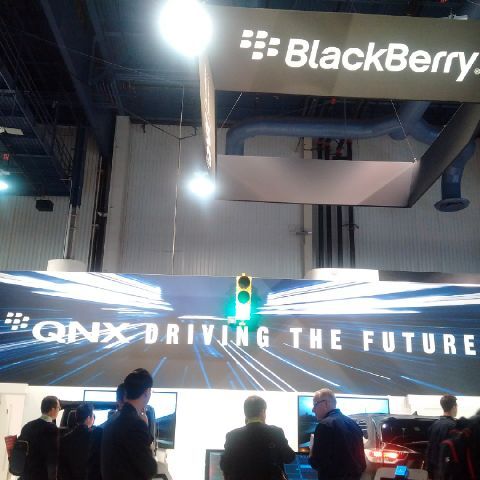 If you are in Vegas this week, come visit the BlackBerry-QNX booth #325 (pictured right) in the North Hall of the Las Vegas Convention Center. We'll be near the Toyota and Delphi booths. There, you can check out the concept cars running the latest QNX platforms and talk to QNX workers.
Here is the news:
Video: How QNX Paves the Way to an Autonomous Driving Future
BlackBerry and Sharecare Partner to Let You Keep Your 'Get Healthy' New Years' Resolutions – and your Privacy
First Look at New QNX Technology Concept Vehicle (Pictures)
QNX Unveils New Software Platform for ADAS and Automated Driving
New QNX Platforms for Automated Driving Systems and In-Car Acoustics (blog)
QNX Demonstrates Building Blocks for Automated Driving
QNX Introduces Holistic Approach to In-Car Acoustics
PRIV coming to Verizon and T-Mobile (and already here at Vodafone UK)
Ford Ports SmartDeviceLink to BlackBerry QNX's CAR Platform
BlackBerry Gears Up for CES 2016 Concept Car Reveal
A Low-Down Look at the QNX Concept Cars (Pictures)
And here's what some major news outlets have got to say about our showing this year:
"The technology may offer an alternative for carmakers that are considering building their own self-driving software or partnering with Apple and Google….BlackBerry's software for in-car navigation and entertainment systems is used in more than 60 million vehicles, including as part of Ford's Sync infotainment system."
(BlackBerry Joins Self-Driving Car Race with Its Own Software by Gerrit De Vynck and Pavel Alpeyev, Bloomberg Business)
"BlackBerry's approach means car makers can build features for self-driving cars on top of a common core, rather than spending years trying to build that core themselves. The framework BlackBerry has already made is surprisingly thoughtful, too."
(BlackBerry's Building Software to Help Power Self-Driving Cars by Chris Velazco, Engadget)
"The partnership makes sense for Sharecare because user privacy is so important when it comes to details about health, says [Sharecare VP of Communications Jennifer] Martin…'There's no one with better chops in privacy and security than BlackBerry,' she says."
(BlackBerry Lands First Software Integration Deal with Dr. Oz's Company by Brian Jackson, ITWorld Canada)
"Helping drive demand for the Priv (in addition to wider availability) is the hardware keyboard for those that prefer it, as well as monthly security updates for Android and a more secure platform to begin with; something not all of Google's hardware partners can claim."
(BlackBerry Priv Lands in More Countries as Well as on Sprint, T-Mobile, Verizon in U.S. by Kevin Tofel, ZDNet)
You can also follow our social channels, in particular Twitter and Facebook, to get the latest news even more quickly.
Here are some pictures from our press conference (thanks to Andrew Schito):
BlackBerry CEO John Chen announcing PRIV coming to Verizon and T-Mobile. Read more here.
Jeff Arnold, CEO of digital consumer health provider, Sharecare, speaks about their partnership
with BlackBerry. Read more here.
Sandeep Chennakeshu, President of BlackBerry Technology Solutions, unveils new automated driving
and acoustic solutions from QNX. Read more here.
For a recap of our CES news last year, check out this blog, in which we announced that QNX had been used in more than 50 million in-car systems (it's now 60 million), and that we were forecast to maintain above-50% market share until 2020, according to automotive market research firm IHS.