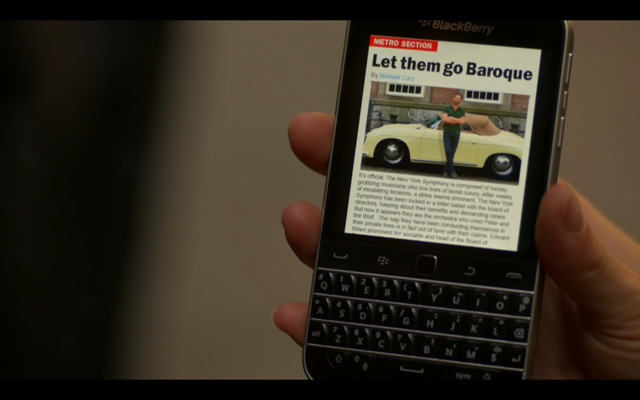 BlackBerry Ensemble: We're happy to share that a popular, new Amazon Prime sitcom hit a high note at the 2016 Golden Globe awards on Sunday.
Mozart in the Jungle received Best TV Comedy Series and Best Actor in a Musical/Comedy TV Series (awarded to Gael Garcia Bernal for his portrayal of the lead character, Rodrigo).
Both are well deserved.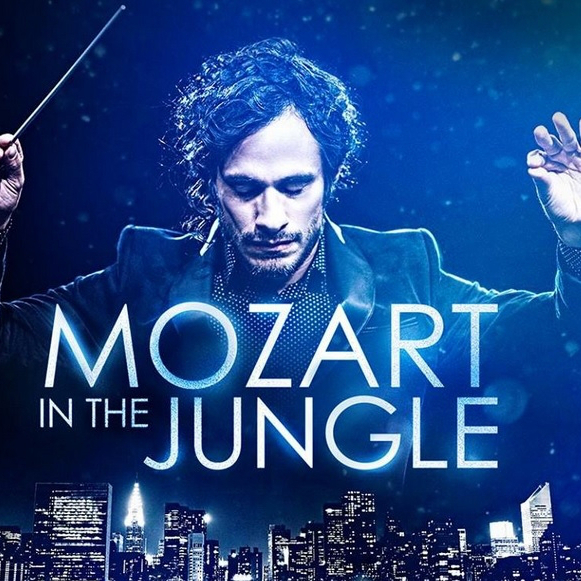 Mozart in the Jungle is centered on the brash, impulsive new conductor of the New York Symphony (Bernal), and an up-and-coming oboist desperate for work (played by Lola Kirke).
Available to stream on Amazon Prime, it's a bracing, occasionally irreverent look into the merciless, stressful, and oft-sexual world of professional musicians.
Other well-known recurring actors in the series include Malcolm McDowell, Saffron Burrows, Jason Schwartzman and Bernadette Peters.
BlackBerry features prominently on the show, which establishes key characters with BlackBerry devices in the first season, where notably, a BlackBerry Curve 9320 is veteran cellist Cynthia Taylor's device of choice. In the second season, lawyer Nina and board chairman Gloria both sport BlackBerry Classics; world-renowned solo cellist Andrew also uses a BlackBerry Z10.
These devices are used for everything from voice calls to messaging to research; at one point Andrew uses his Z10 to show off artwork to his bandmates.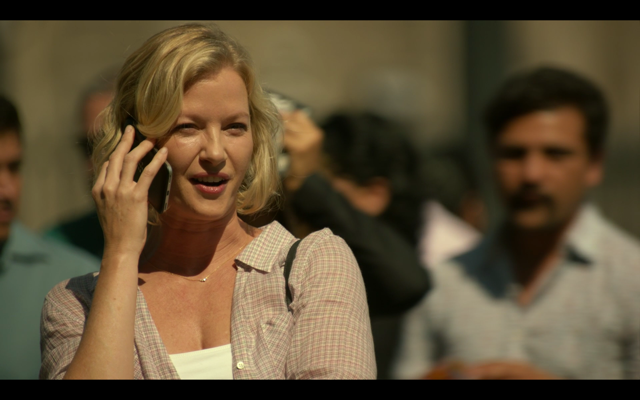 We're proud to be part of such a great series, and look forward to seeing a third season.
BlackBerry is a brand that you put into the hands of a character that means business. That's why we've made so many appearances in Hollywood, with BlackBerry devices showing up with everyone from no-nonsense cops to life-saving physicians to political mavericks. In real life, it's also popular with this multi-tasking actor, and this Hollywood exec. So it isn't just politicians and professionals who use BlackBerry – it's anyone with a busy lifestyle, an eye for productivity, and a passion for their career.
Mozart in the Jungle is available to stream on Amazon Prime Instant Video.