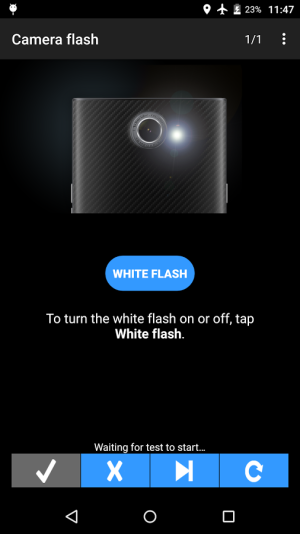 Does your PRIV need a health assessment? Are you considering a repair? If so, check out the BlackBerry Virtual Expert (BBVE), a simple, self-guided diagnostic app that was recently released for PRIV.
(Originally posted on the Inside BlackBerry Help blog.)
Using BBVE you can identify if a potential issue is occurring on your device and get recommendations on how to solve the problem.
To help you get started, here's an overview of how to use BBVE, a listing of all the included tests, and what to do if a test fails.

How to use BlackBerry Virtual Expert
In order to use BBVE you will need to install it from the Play Store.
To do this, open the Play store on your PRIV and search for BlackBerry Virtual Expert followed by tapping Install. After installation is complete, tap the BlackBerry Virtual Expert icon to open it.
When opened, BBVE will display a high-level overview of your device details such as your current battery level, storage details and more. If you tap on any of these items you will be shown more information about the item as well as any available options.
After reviewing your device details, you can optionally run all of the included tests, or a specific test such as verifying your camera flash functionality.
To run all tests, tap Run next to All Available Tests. To test a specific item such as your camera flash, tap List next to Camera Tests followed by tapping Camera flash.
A listing of every test included in BBVE can be found below:
| | |
| --- | --- |
| Feature | Available tests |
| Audio tests | Speaker audio |
| | Received audio |
| | Primary mic audio |
| | Second mic audio |
| | Third mic audio |
| | Headset detect |
| | Headset microphone |
| | Headset media button |
| | Headset removal |
| | |
| Camera tests | Camera flash |
| | Camera amber flash |
| | Rear camera |
| | Front camera |
| | |
| Connectivity tests | USB State |
| | Wireless charging* |
| | SIM card status |
| | Wi-Fi |
| | |
| Notification tests | Vibration |
| | LED notification |
| | |
| UI tests | Display backlight |
| | Slider |
| | Touch keyboard |
| | Physical keyboard |
| | Keyboard backlight |
| | Media keys |
| | Display pixels |
| | Touch screen |
| | Power key |
| | |
| Sensor tests | Sensor status |
| | Atmospheric pressure |
| | Ambient light |
| | Proximity sensor |
| | Orientation |
*Wireless charging tests can only be completed on the STV100-1, STV100-2 & STV100-5. To find your PRIV model number, go to Settings > About phone.
In the event your device fails one of the tests, review the following recommended next steps.
Step 1 – Summarize the issue
Creating a detailed summary of the issue you are encountering, and recording the troubleshooting steps you have already completed is a great first step that can help our support teams assist you better.
When creating your summary, gather the following details from your PRIV:
Build number – Located in Settings > About phone
Serial number – Located in Settings > About phone > Status
Step 2 – Back up your device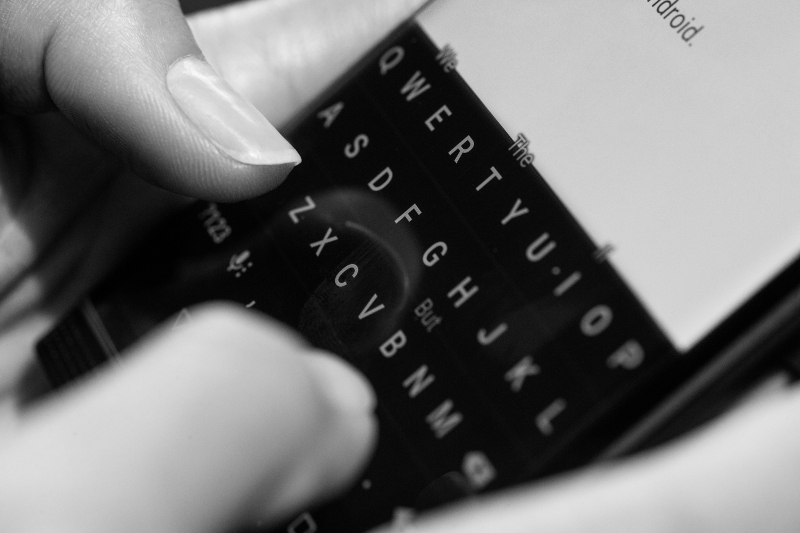 Before contacting support, consider backing up any important data you'd like to retain as support may need you to factory reset your device as part of the troubleshooting process.
My preferred method to back up a majority of my data is using the Android Backup Service. For a detailed overview of how to use this service and what it can back up review the following KB article: 37585 What data is backed up to my Google Account.
To back up your files, connect PRIV to your computer and copy any data you'd like to retain to your device's media card, if you are using one, or to your computer so you can restore it at some point.
Tip: After backing up your data, spend some times browsing your device to make sure you haven't forgotten to backup anything!
Step 3 – Use self-service support options
If you haven't already, review and complete the PRIV Troubleshooting Guide which might be able to help you narrow down the issue.
Note: Make sure you complete step 9 in the troubleshooting guide as Safe Mode can help you identify if an app or game you have previously installed is causing the issue you are encountering.
After completing the guide, consider joining the BlackBerry Support Community Forums and creating a new post about your issue. Be sure to include the summary you created because this allows community members to suggest alternative steps that may help resolve the issue you are encountering.
In addition to the Support Forums, review and search the BlackBerry Knowledge Base for a support article that may provide a solution to the issue you are encountering.
Step 4 – Contact BlackBerry Technical Support
If you are still unable to resolve the issue, consider contacting your point of purchase, or BlackBerry for additional assistance. As mentioned earlier, having your PRIV details and a summary of troubleshooting performed will help out whoever is assisting you with the issue.
For help contacting your service provider, search using your favorite browser for your service provider's support website. For details on how to contact BlackBerry, click here.
To learn about PRIV by BlackBerry or troubleshoot an issue, there are several great options available to help. Visit http://blackberry.com/privsupport for access to product documentation, how-to demos, tips and tricks, YouTube videos, support forums, knowledge base articles, Twitter support, and contact information for your region.