Strategies for an Engaged Workforce
It is an unfortunate reality that we must discuss workplace security. In an age where the threat of domestic and foreign terrorism is real, and "active shooters" have become far too commonplace, the world cannot ignore this facet of emergency management and business continuity.
Originally published on the AtHoc blog by Business Development Manager for AtHoc, John Linstrom. 
When it comes to workplace security, achieving workforce protection begins with the organization's senior leadership. They must be the ones to recognize the need to invest in security with investments in time, training and if appropriate, technology. By implementing modern security-minded policies and procedures, and investing in essential tools, management can create a culture of safety and security, produce a sufficient hardening of the worksite, and gain a more confident and engaged workforce.
The fact remains that the higher the security profile of a company, the less likely an attacker will be to consider that site as a target. When employees understand that we are all in this together, security becomes a mindset, and workplace safety is amplified. Here are some simple strategies to move your workplace toward a culture of security.
Implement Processes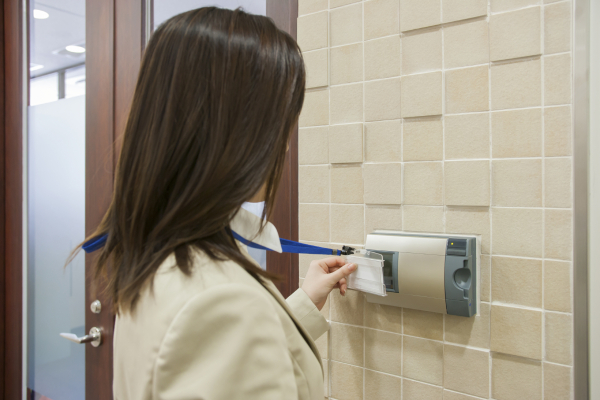 Prevention should be the first priority. Tagged entry or swipe cards for entry make it difficult for an attacker to roam freely about a business or campus. Expanding this to visitors, requiring everyone to have escorts or badges, is another best practice. Certainly, there have been instances where authorized individuals have used their issued badges and credentials to gain access to engage in a violent act, but the implementation of these practices have deterred non-employees and contractors from violent actions at more hardened locations.
It is important to have response processes in place from the mundane to the serious. If employees can be confident in the process, they can engage in it more efficiently.
Encourage a Culture of Reporting
Organizations that have a collective awareness of hazards, threats, and suspicious activities are better able to identify the elements of concern quickly. This information is processed and collated to develop intelligence that may assist authorities in preventing an attack. Using technology to enable shared situational awareness allows every team member to be a sensor and all can contribute to a clear picture of how secure the work environment is at any given time.
Employees should be advised to report individuals who have been spotted taking pictures of security gates, rear doors, and service areas, as this may lead to disrupting a "dry run" or rehearsal by a group planning violence. Bad actors trying to "piggy-back" on an authorized person using their swipe card to enter a secure door, or drive-through gate, may be pursuing an array of criminal intents. All members of the organization should be trained not only to observe, but also to challenge anyone unescorted, who is attempting to gain unauthorized access with no visible visitors badge.
All team members have a shared responsibility to patrol and observe the workplace for any suspicious or unusual attitude among people in the workplace. Indications of disgruntled employees, unfamiliar people asking questions about security, access, workflow, or occupancy of gathering areas on the campus should be reported through a "tip line" or another process to support a "see something, say something" program. Vigilance is the key to creating a culture of safety and reporting.
Provide Training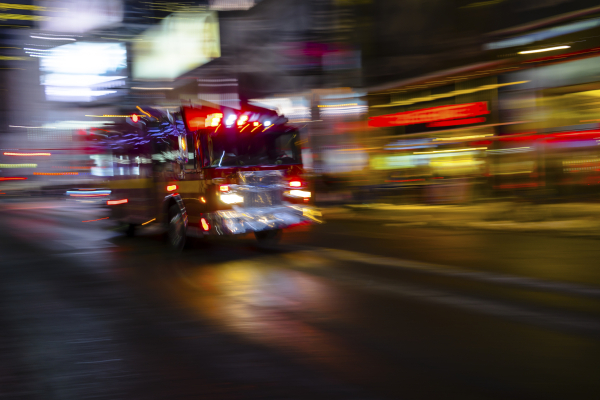 Responding to an active shooter in the workplace is a supremely terrifying experience. This level of fear and anxiety can be reduced through multiple training sessions and "no-notice" exercises that reinforce the expected behavior of the team. People are more likely to reach a high level of trust and confidence with realistic training and an on-going reward system.
The first level of training is creating awareness and providing didactic information to the attendees. Training should be factual, and based on reality. It needs to be more than just a plan or series of exercises – it needs to foster and support a strong survival mindset.
The second level of training is to develop some "muscle memory" by actually walking through the process of running, hiding, and fighting. In this AtHoc Blog series, we describe potential incidents and suggested response strategies. We encourage you to test these scenarios in multiple areas of your workplace, so that these options are viable in your mind.
The likelihood of being involved in a workplace shooting is infinitesimally small. These are low probability, high consequence incidents. Successfully interdicting and surviving one of these improbable events takes training, practice, and preparedness exercises conducted with real-world conditions. Senior leaders, security officers, emergency managers, and trainers should be vocal advocates and champions in making the workplace more resilient.
To learn more about how AtHoc can help your business more effectively manage a crisis, tune in to our webinar, "Introduction to AtHoc: The Secure Messaging Division of BlackBerry" on February 2, 2016 at 10 AM EST. You can register here.