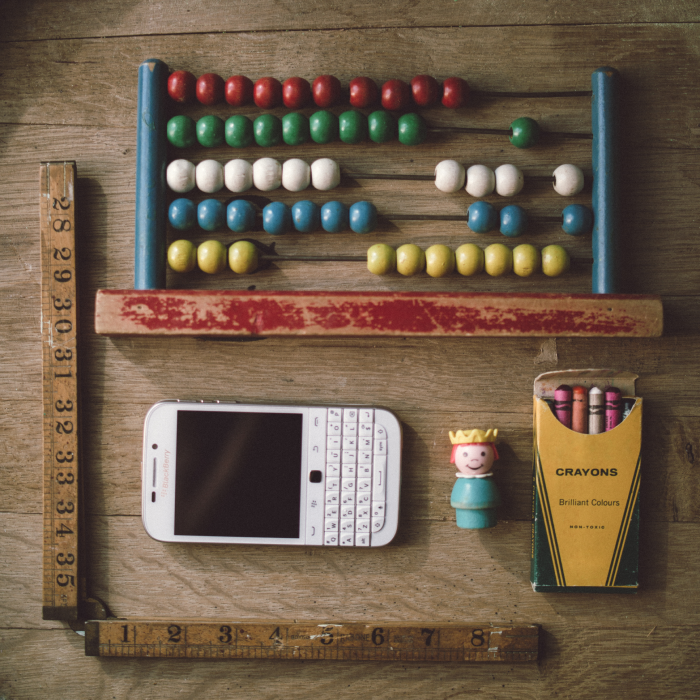 There's something to be said for going back to your roots – especially when those roots enable you to be more organized and effective in the workplace. That's one reason why London tech enthusiast Mohid Ahmed recently made the decision to drop his iPhone 5s for a BlackBerry Classic.
"There are a few reasons why this change happened," Ahmed writes in a post on Bidness Etc. "Some of them revolved around the ecosystem, while hardware and other aspects also pushed the final decision…I partially disagree now with [Steve] Jobs' take on having a closed ecosystem, although I have used the Google Nexus 5 as well, and felt the OS gave too much freedom."
"Apple is in the process of just throwing bug-filled features to users and expecting [happy adoption]," he continues. "As much as iOS is opening up the possibility of more and more Android features seems attractive it doesn't sit well with the ecosystem the company has promoted over the years. The BlackBerry OS, on the other hand, is a mix of both."
BlackBerry Classic "offers privacy with a closed ecosystem where users have the power to decide if they want a certain feature or not," Ahmed explains. "The fact that the [Classic] offers a microSD slot along with the freedom to optimize the OS as per your needs is a [deal-maker] for me, [and] the Hub serves as an excellent addition in my life to manage things, where I can decide what notifications I want to see and how."
Ahmed isn't alone in his choice. For the productivity-obsessed, there's no better OS than BlackBerry 10. Professionals from all stripes have switched over from iOS, including a university professor, an investment banker, a fortune 500 salesperson, a research scientist, a mechanical engineer, a financial technology specialist, and an aspiring investment banker. Fashion maven Stacey Jones converted two major companies she works with from iOS to BlackBerry, and IT consultant Marc Lawinger swears by the latter over the former. Each and every one of them love Blackberry 10 for much the same reasons: productivity and security.
Web project manager Dave Hong said it best: if you work in enterprise, you get paid to communicate, not crush candy.
Ahmed's decision was grounded as much in his past with BlackBerry as it was personal preference.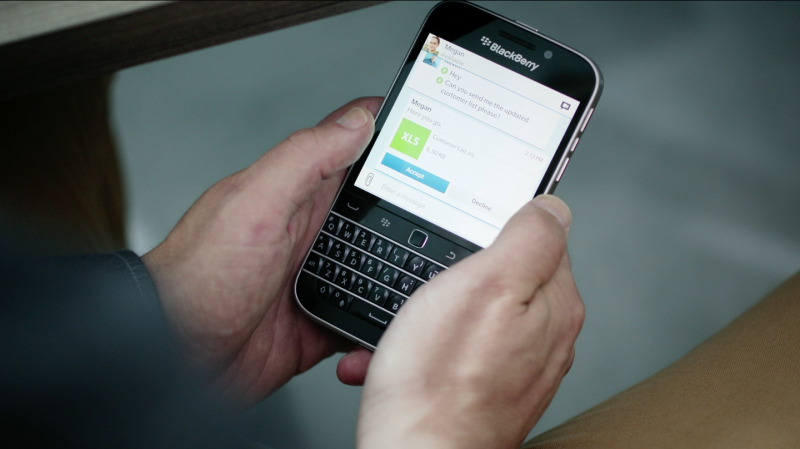 "It didn't take me that long to get back into the feel of the ergonomic keyboard that I was used to just a few years ago," writes Ahmed. "The phone's oh-so-old red and green indicator are a testament to what BlackBerry does best and helps me know what I'm expecting without even seeing the screen light up."
Ahmed's experience with BlackBerry has been a far cry from his experience with Apple. And although he acknowledges that he may eventually buy another iPhone, the likelihood of it becoming his daily driver is slim. He's back on BlackBerry, and that's not likely to change anytime soon.
"[The iPhone] may not relieve my nostalgia, as I type away the last words of this article on the keyboard of my BlackBerry Classic."
Read the original article on Bidness Etc.
(Be sure to also check out other professionals who use the Blackberry Classic, including this Mexican TV host, author and radio star, broadcast journalist,Hollywood exec, newspaper editor, commercial photographer, club DJ, digital marketing agency CEO, and this fine arts photographer, serial tech founder, financial TV guru, Toronto Maple Leafs executive, high-tech CTO, and this retailer/app developer.)
Pricing and Availability
Ready to make the switch to BlackBerry yourself? In the U.S., you can own an unlocked Classic for $326.00. You can also choose to shop with AT&T, which prices the Classic at $14.67 a month for 24 months; Verizon and T-Mobile both offer similar deals. In Canada, you can purchase a classic from carriers such as Bell Mobility, TELUS, or Rogers.
U.S. and Canadian consumers may also buy an unlocked Classic directly from ShopBlackBerry.