BlackBerry has long been recognized as a global leader in the mobile communications space, and the new PRIV powered by Android is the ultimate communication tool. With the 5.4 inch display and physical QWERTY keyboard, you will maximize your productivity on the most secure Android device on the market.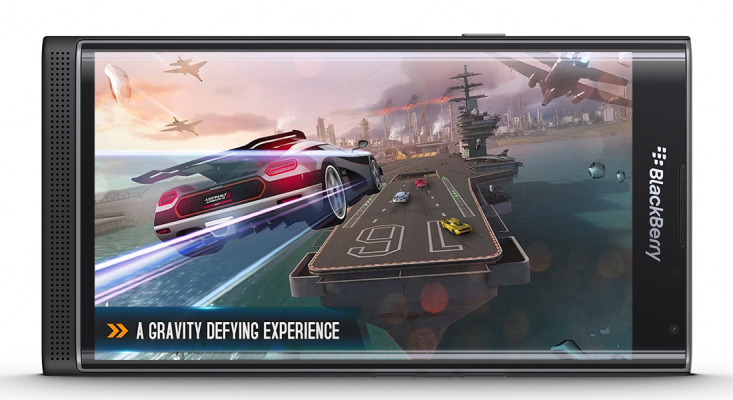 From seasoned business vets to your average teenager, mobile users leverage their devices for virtually everything, and this definitely includes gaming. Whether you're a casual user who spends five minutes a day playing games or a serious gamer who devotes multiple hours each day to racking up achievements on your favorite mobile games, our friends over at Gameloft have options for you.
Gameloft has spent more than 15 years perfecting the art of fun, making games for every kind of player.
Looking for a casual game? Check out Despicable Me: Minion Rush. Your objective is to run through iconic locations from the movie like The Jelly Lab, and collect the exotic fruits needed to make jelly. You can jump, roll, dodge and scramble against others in fun, fast-paced missions. Beat your own high score or challenge your friends, it's up to you.
Are you in the mood for a family card game? UNO™ & Friends adapts one of the world's most beloved card games and introduces a free social experience. UNO™ & Friends has millions of users worldwide and boasts one of the largest mobile gaming communities around.
Perhaps a little adrenaline rush is more your style? Asphalt 8: Airborne is one of the most dynamic arcade racing games out there. Hit ramps, perform barrel rolls and maneuver through the air. There are 14 different settings to race through in amazing cities like Venice, San Diego and Dubai, all powered by a new physics engine.
The PRIV is respected for its powerful communication capabilities, but with Gameloft you can also play as hard as you work on your PRIV. Despicable Me: Minion Rush, UNO™ & Friends and Asphalt 8: Airborne are just a fraction of the amazing Gameloft games you access on the PRIV. Check out Gameloft's vast array of games in the Google Play store, which are all available on the PRIV.
With nearly 2 million Android apps available in Google Play, it can take time to find the apps you want. Check out the following reviews of some of the top apps available for your PRIV:
FINANCE & SHOPPING
Amazon Shopping
Banking Apps
Suretap
MUSIC & ENTERTAINMENT
Apple Music
Instagram
Spotify
PRODUCTIVITY & BUSINESS
Microsoft Office
Thompson Reuters
Salesforce
Slack
TRAVEL & TRANSPORTATION
Concur
Foursquare
Uber