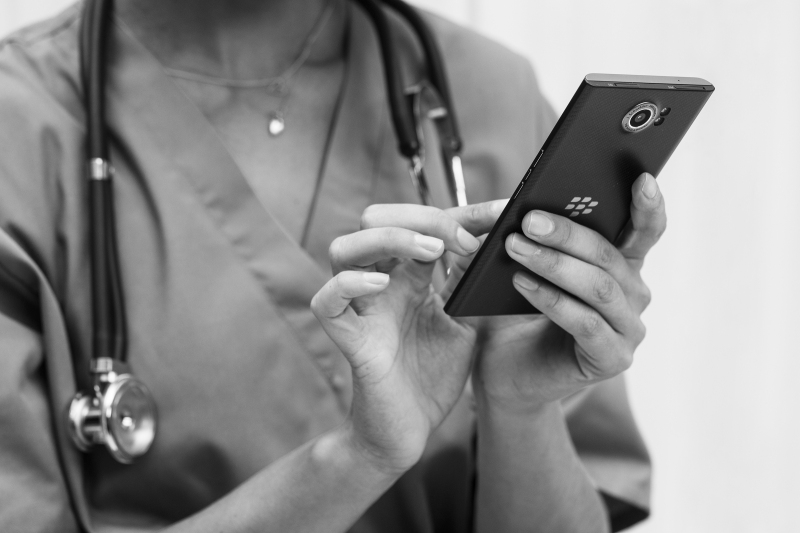 The time has long passed since SMS was the peak of mobile communication, surpassing its predecessor, the phone call. When is the last time you placed a personal phone call? A day ago? A week? A month? With a vast array of Android applications for communication on your PRIV via Google Play, it's not surprising that many of us would have to check our call history to answer that question.
Now for an easier question: When was the last time you sent an instant message to someone? Within the last minute? Hour? Day? Which apps did you use? I bet it was one of these.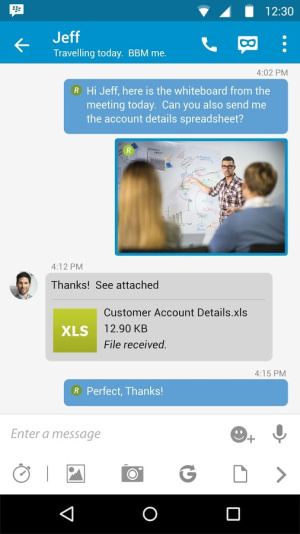 BlackBerry Messenger, better known today as BBM, is an always-on, always-connected application that brings you together with family, friends and colleagues through instant chats, voice calls, picture sharing and more! Now celebrating its 10th anniversary, what was once a simple instant messenger is now so much more. With features including connected apps, BBM Voice (Wi-Fi calling), Channels, stickers, PayPal and other payments, and cross-platform support, BBM is getting better all the time. Add its enhanced security features, such as private chat and the security of the PRIV, and you can stay connected with privacy in mind.
Similar to BBM, Google Hangouts helps keep you in touch with friends and family. Not only can you send instant messages, but there is also support for voice and video chat. One of the main features is the creation of groups, allowing you to communicate with up to 150 people in one, sometimes chaotic, chat. This is great for staying connected with family, friends, social groups and sports teams. Recent versions of Android OS added support for SMS messaging, making it easier to keep on track with various messaging types. Use Hangouts on your PRIV to keep in touch, especially when you can't hang out in real life.
WhatsApp uses your PRIV's Internet connection to message and call your friends and family. What differentiates WhatsApp, aside from having one of the largest user bases, from other messaging apps is its use of your mobile phone number to send messages, mimicking SMS and integrating seamlessly with your existing list of contacts. This once-free, once-paid, now-free-again application offers cross-platform support so you can send messages, photos, videos and more to people who will appreciate them, or even those who won't.
One of the biggest issues with instant messengers is getting all of your family and friends to adopt the same solution. Facebook Messenger doesn't have this problem, as most of your friends are probably already on Facebook, right? That is good, because adding the simple and clean layout of Messenger to the elegant design of your PRIV gets you a great messaging solution. Features include group chats, sending images/videos (even from within the app), Wi-Fi calling and more.
Let's step away from instant messaging for a second and look at personal security. While the PRIV offers you mobile privacy and security, it can't on its own save you from other dangerous situations. But using it with the Circle of 6 app gives you a fighting chance. Two quick taps sends a pre-written message to up to six previously selected contacts. With support for three message formats, you can be sure that help is on the way. The first message format sends a message with your GPS location. This is great if you get lost or separated from your group.
The second type sends a message asking someone to call you immediately. The situation? Perhaps a blind date that isn't going well, and this phone call gives you a somewhat polite way to excuse yourself. Finally, the third and most powerful message type makes a phone call to two pre-programmed national hotlines or an emergency number of your choice. So whether you are out having a good time or in need of immediate help, always keep your PRIV two taps away.
Using some or all of these messaging apps with your PRIV will help you keep in touch with the most important people in your life. Whether you are sending a quick message to say hi, a picture worth sharing or a call for help, you can feel safe knowing you are in good hands with your PRIV.