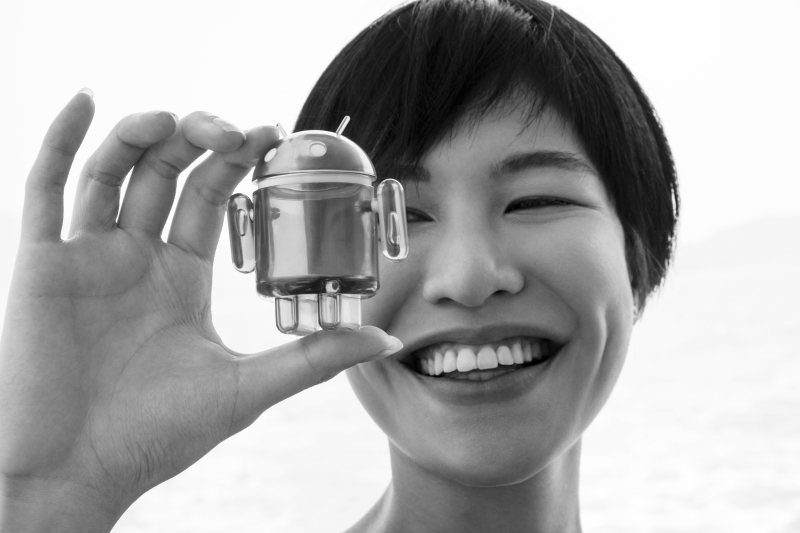 If you're like most people, the top features you want in a new phone are a great display, a camera that takes stunning photos and access to a ton of apps to increase your productivity and entertain you. People everywhere are finding that the PRIV has all of that – and much more.
Since its release, PRIV has been gaining a lot of attention from the media and reviewers. They can't stop praising the PRIV's physical keyboard and long battery life, and they're also raving about the brilliant combination of BlackBerry and Android. Because it is powered by Android, the PRIV is able to access the Google Play store, which gives users access to virtually any app they could possibly need.
In the words of Android Pit, "The BlackBerry PRIV breathes new life into the dusty Android smartphone market." They aren't the only ones who feel this way. Here's what other media and reviewers are saying about the PRIV.
Android Central "Sliding the display up is buttery smooth, requiring little force and gliding flawlessly up the track. At around the halfway point, the slider mechanism takes hold and guides the display up the rest of the way, so there's no loud clack as the two sides collide. It's a gentle, smooth transition that feels like a well-made piece of equipment." BlackBerry PRIV Review by Russell Holly
Recombu "The move to Android is one to be commended, a potential masterstroke that could well tempt old BB users back to the fold and win some new supporters." Blackberry PRIV Review: In-Depth by Chris Barraclough
The Verge "The person you tell [about the PRIV's keyboard] will pause, looking off into the distance while picturing his former, younger self…His eyes will soften as he nods in appreciation of days when he barely looked down at his phone to reply to emails, when subway rides were spent beating his best Brick Breaker score. Frustrations with glass-screen typing will melt away at the mere thought of tangible, solid keys under his able thumbs." Why BlackBerry Is Still Betting On The Keyboard by Katherine Boehret
ITbusiness.ca "The PRIV is a gorgeous device. It's elegant, slim, and weighing in at 192 grams, it feels solid in your grip…I was also able to pick up my old microSD card and slide it right into the BlackBerry PRIV's expandable memory slot. That's something I can appreciate after using a Galaxy 5 and an iPhone – neither device supports external memory." All Hands On Tech: BlackBerry PRIV by Jim Love
Android Headlines "This phone is packed with high-end specs, tons of features and that famous BlackBerry keyboard." Featured Review: Blackberry PRIV by Nick Sutrich
Android Central "When you command iPhone money for an Android phone you better have something to show for it (and yes, for what it's worth, I think the iPhone is too expensive). And BlackBerry does. When you pick up the PRIV it's much easier to appreciate the price point." BlackBerry PRIV: A Second Opinion by Richard Devine
Techno Buffalo "[The PRIV] is secure, I get that awesome curved screen, I get the slide-out keyboard, I get a baller camera, I get great build quality…I legitimately would buy the PRIV over the 6P." Techno Buffalo Video Review by Jon Rettinger

Gizmodo UK "The PRIV looks unlike any of its rivals. Seriously. You won't be confusing this with the iPhone 6S…it's ruggedly handsome, sort of like Sean Bean." BlackBerry PRIV Review: A Weird, Wonderful Swiss Army Knife Of A Smartphone by Aatif Sulleyman
Android Central "The BlackBerry PRIV is easily the most comfortable to hold plastic phone to have been made this year, and despite being on the larger end when looking at the screen size it feels a lot more like you're holding something like the Nexus 5X thanks to the design." BlackBerry PRIV Review by Russell Holly
Techno Buffalo "In general, I think the BlackBerry PRIV looks and operates like an expensive, first-class smartphone. It'll be right at home in suit pockets, but still offers a unique and playful curved design…I think the BlackBerry PRIV is a treat – BlackBerry fans are going to love it, and so will Android users. It's easily one of the top phones of the year and earns our "Buy" rating. As the title says – yep, I'm in love with a BlackBerry again." BlackBerry PRIV review – I'm In Love With A BlackBerry Again by Todd Haselton
Android Central "The BlackBerry Priv deserves its $699 price tag. It's an experience that completely justifies the price, which isn't something we get to say about the high end of the smartphone market often enough anymore." BlackBerry PRIV Review by Russell Holly
Pocket Lint "This is a serious handset worthy of serious consideration, whether you're a BlackBerry fan or an Android fan…It's blessed with BlackBerry Hub and a range of BlackBerry shortcuts and features lifted from BB handsets and reinvented for Android. The result is an innovative handset." Best Smartphones 2016: The Best Phones Available To Buy Today by Chris Hall
The PRIV is now sold in 16 countries! Click here to stay up to date on the PRIV's launch dates. In the meantime you can also check out the PRIV's official product page, how to/demo videos, and see what other publications are saying about the PRIV.