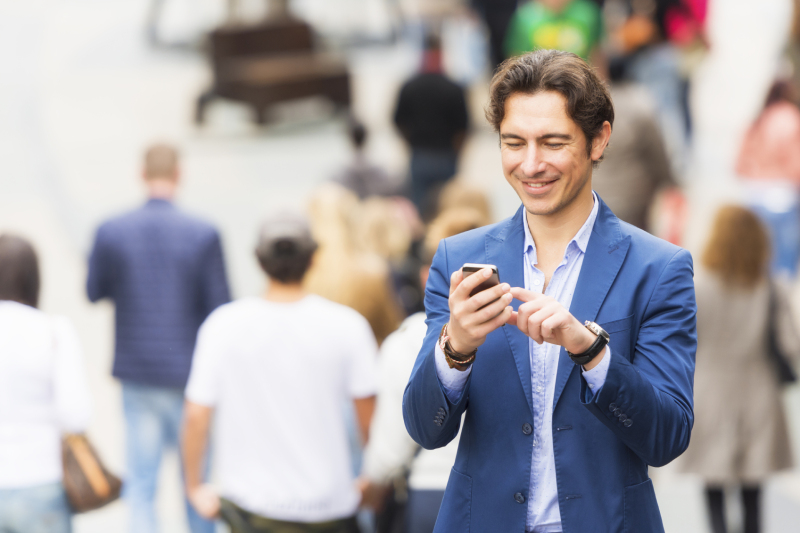 We've been on a roll lately with updates to BBM, launching three since last September. We've shared information about each of these updates when they went live. Now, I'd like to back up and take a more macro view to provide some perspective on where we are, and where we're going with BBM.
We're continuing to listen to our customers and build more of the most-requested features into BBM. We're evolving group and multi-person chats. We're making BBM Enterprise (formerly known as BBM Protected) an even better messaging solution for security-conscious organizations. We're giving you ever more privacy and security by allowing you to control previews. We're also working to make BBM more convenient and more fun.
More Privacy and Security
We know security and privacy are important to you, so many of our recent features fall under this umbrella.
In September, we rolled out screenshot notification within private chats, which alert you if a BBM contact takes a screenshot of your conversation.
Then in December we added the option to delete messages from your device only, without others' knowledge, on Android and iOS. For those of you with our Privacy and Control subscription, we also added the ability to retract photos within chats on all platforms, and entire chat sessions on Android and iOS.
In January, we gave you the ability to control notification previews for Android. Look for more of these types of features in the coming months.
More Options in BBM Enterprise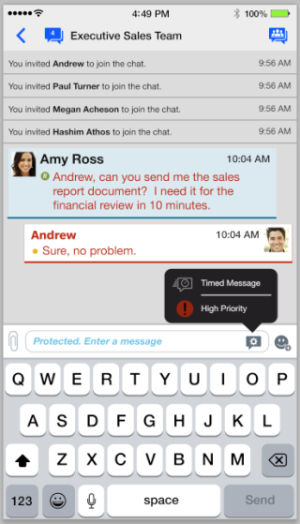 On a related note, we released several important enhancements to our BBM Enterprise service that makes messaging secure enough for governments and other regulated industries. Those include:
High-priority messages: You can now tag high-priority messages within a chat
Team chats: You can define a chat subject and invite team members to join
Delivered and read notifications: Multi-person chats now show these status notifications
Restricted copy and paste: IT admins can prevent employees from copying and pasting within BBM chats
More Control for Group and Multi-Person Chats
Messaging can be such a great way to share information and get to decisions quickly, whether among a group of friends or colleagues. We're continuing to add all the features you love in 1:1 chats to multi-person and group chats on Android and iOS, including message retraction and editing.
More Convenience
We envision BBM being at the center of your mobile life, so we're outfitting it with useful services, integration with other technology and simply adding features that make it easier to do what you want quickly.
In the useful services category, we've added a number of payment platforms to BBM within the last year, including BBM Money in Indonesia; Interswitch Ltd in Nigeria; PayPal payments in Canada, France, Germany, Italy, South Africa, Spain, the UK and the US; and Pingit in the UK. And in December, we made it easier for you to find your BBM contacts by being able to request a Glympse within a 1:1 chat.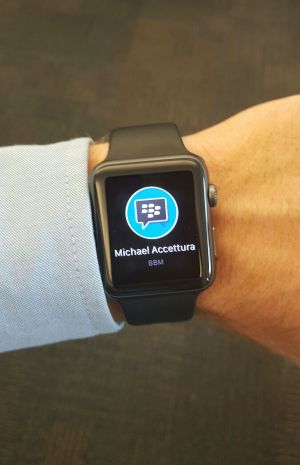 As for integration with other technology, September brought Apple Watch support. You can view, respond to and send BBM messages from your Apple Watch. Then in December, we added iPhone 6s 3D touch support, allowing you to use a firm press on the BBM icon to quickly send a message, update your status or profile picture, or initiate a search from the home screen.
Speaking of search, that feature debuted in December, giving you the ability to search BBM chats, contacts, groups and Channels. Other streamlining features for Android users include the ability to send a broadcast message to an entire contact category (previously available on iOS and BlackBerry 10 only; also added in December), and the ability to scroll through group picture galleries, added in January.
More Fun
Messaging is fun. That's a big reason people love it so much. We're serious about making BBM more secure, useful, dynamic and convenient, but we're also serious about making it more fun.
In September, we launched our Sticker Club, which gives subscribers access to hundreds of sticker packs.  We also extended the option to customize the order of sticker packs for those of you on Android. (It was already available on iOS and BlackBerry 10.) Also for Android users, we now enable you to customize the font within BBM.
We also added two new social features. The ability to view, like and comment on group pictures and other events within Feeds launched in September. And the option to like Feeds posts came in December, allowing you to see a "thumbs up" icon next to your contacts' posts. If you like a post, your contact receives a notification, also within Feeds (currently only on Android and iOS).
More On The Way
Messaging continues to be one of the most popular ways to communicate. As more people use it for more things, we'll keep growing and evolving our app and the services within it. I'm looking forward to finding out what we'll come up with together next.