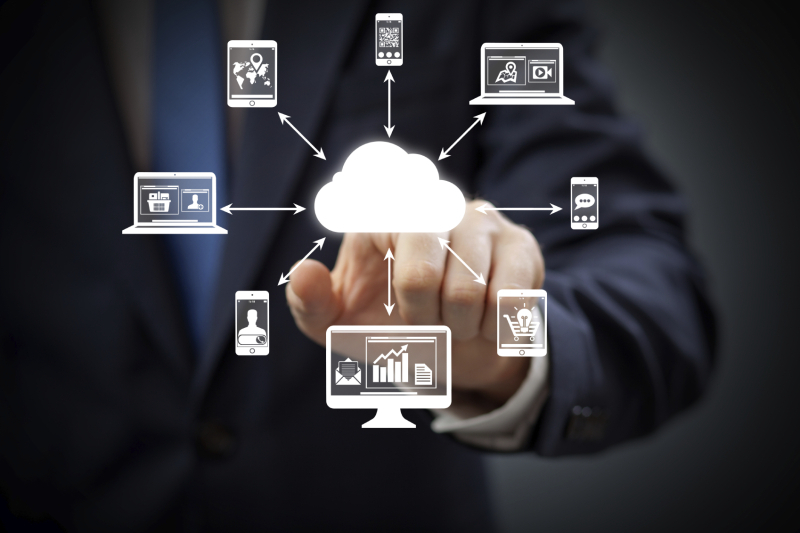 Last March, we introduced BES12 Cloud (now known as BlackBerry UEM Cloud), giving enterprises an easy way to get a full suite of enterprise mobility management (EMM) capabilities without the high costs of buying – or hassle of maintaining – new hardware, software or servers. It's a great solution for a wide range of companies that are embracing cloud services.
Over the last 10 months or so, we've been adding new capabilities to BlackBerry UEM Cloud that make it an even more powerful way to secure your enterprise devices, apps and content while giving your mobile users access to all the data and resources they need to get their jobs done from any location.
Today I'm pleased to announce new capabilities in BlackBerry UEM Cloud designed to boost usability and security and expand support to the Windows 10 and OS X platforms. Coming on the heels of the updates we've made following our integration of Good Technology and WatchDox, as well as recent upgrades to BlackBerry UEM on premises and cloud, these new features are a major investment in our quest to deliver the most flexible, unified and powerful solution in the EMM market.
Why you need EMM
It's no wonder that cloud and mobility landed at number 2 and 3 on Gartner's top 10 technology priorities for CIOs in 2016. Mobility and cloud services are reshaping the IT landscape, radically altering the way workers work, opening up new business opportunities and shattering the traditional perimeter of the business
While cloud services have come a long way and are considered by many experts at least as secure as on-premises data centers, this changing IT landscape is creating new threats to the organization. As users adopt their own cloud services, including Dropbox and others, they become IT's biggest security threat and a tremendous vector for data leakage. But as much as some in IT try to resist these new trends, they are unstoppable forces. Organizations can't stop people from using their mobile devices or home computers for work and, even if they could, doing so would harm the business and forfeit the productivity gains and employee satisfaction.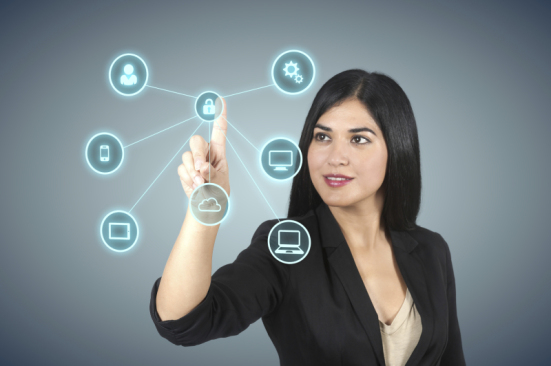 BlackBerry UEM minimizes the risks by protecting your data, as well your employees' privacy and ability to access company resources. And, as mentioned above, by integrating BlackBerry UEM's multi-OS EMM platform with BlackBerry Dynamics (formerly known as Good Dynamics) secure mobile app platform and container; secure file access supporting SharePoint, file shares, OneDrive and Box; BlackBerry Work (formerly known as Good Work) email and collaboration app; BlackBerry Workspaces (formerly known as WatchDox) enterprise file synchronization and sharing; and other capabilities, the complete BlackBerry solution is unmatched in providing comprehensive security and management for the boundary-less enterprise. The new BlackBerry Enterprise Mobility Suite (formerly known as Good Secure EMM Suites) offer a single solution that you can scale as your organization's needs grow or contract, and you can move back and forth between the cloud and on-premises versions as your needs change over time.
New features in BlackBerry UEM Cloud
BlackBerry UEM Cloud already delivers a secure, scalable, multi-OS platform for businesses of all sizes managing all types of mobile devices, including iOS, Android (including Android for Work and Samsung KNOX), Windows, Mac OS X, Windows Phone and BlackBerry. In this new update, we've added:
BlackBerry Secure Connect Plus for Android for Work, Samsung KNOX Workspace, BlackBerry 10 and iOS9 devices – BlackBerry's trusted security model provides seamless and secure access to corporate resources behind the firewall, without needing a device VPN or opening multiple firewall ports.
Support for Windows 10 and OS X devices – Administrators can make use of BlackBerry UEM's intuitive, single-screen interface to secure and control Windows 10 and OS X devices.
More deployment options for Android – The ability to configure an Android for Work device with a single, work-only profile for corporate-liable devices. For Samsung KNOX Workspace users, User Privacy mode keeps user data separate and private from the employee workspace.
Better integration with corporate assets – ActiveSync gatekeeping enables admins to integrate control of access to the Microsoft Exchange server with BES. Directory integration has been improved to support adding, removing and synchronizing groups of users and simplifying ongoing user management for admins. Also, BlackBerry UEM Cloud now supports the deployment and management of custom developed applications that are not available in public app stores.
Spanish localization – The admin console and end user self-service portals are now available in Spanish, in addition to the existing English, French, German and Japanese options.
To learn more about BlackBerry UEM, or to sign up for a free trial, visit the BlackBerry UEM product page.