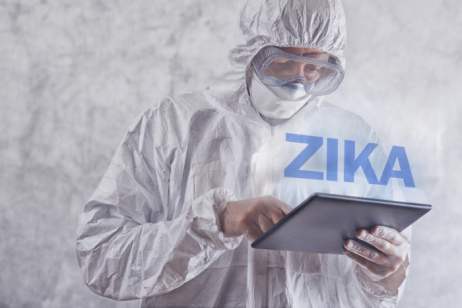 The recent news about the growing Zika virus outbreak in Central and South America and the Caribbean is alarming on a number of levels.
The mosquito-borne virus had already infected more than one million people, as of February 2016.
It has been blamed for a growing number of babies born with a birth defect called microcephaly, or an abnormally small brain, suggesting that it can be passed from mother to child in utero.
The active virus has been found in saliva and urine, and although researchers do not know if it can be transmitted through body fluids, there have been reports of sexual transmission.
(This was originally posted on the AtHoc blog.)
Even though maladies like the Zika virus grab the headlines, the reality is that dealing with medical crises is just another day in the life of the global healthcare system. Whether it is an individual patient's illness, a major disease outbreak, or treating patients injured in disasters like train wrecks or terrorist attacks, the healthcare industry is routinely managing medical crises.
The headlines serve as a reminder that authorities cannot wait until the next big medical crisis to get prepared. Delivering the right treatments to patients is the ultimate goal of healthcare, but a critical – and often overlooked – component of care delivery is effective communication.
Here is one reason: 70% of treatment delays, unexpected deaths, and serious injuries in hospitals stem from poor communications, according to a Joint Commission study. In addition, AtHoc research finds that it takes the average business one full hour to inform 80% of its employees about a critical emergency event.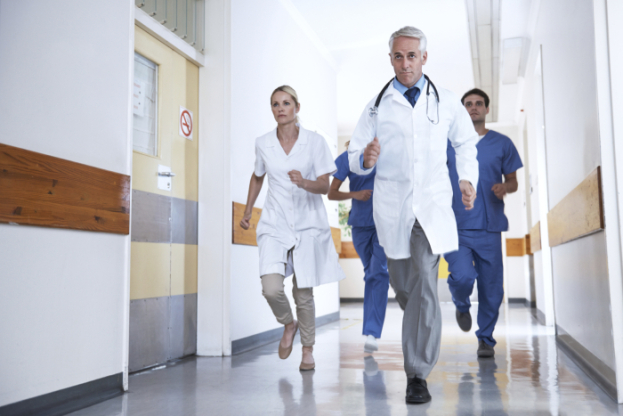 The inability to communicate information in real time, especially in rapidly evolving situations like disease outbreaks, disasters, or violent attacks where every minute counts, is frustrating healthcare providers – and doing real harm to patients.
Advanced Preparation is Essential
If your healthcare organization does not have a well-tuned plan for how to mass notify updated information to your staff in real-time, this is a good time to put one together. A proper crisis communication plan should include the following elements:
Authoritative, two-way communication: Any staff member must be able to immediately notify management of a crisis situation. A central authority can then rapidly distribute alerts to visitors and every employee, providing a single source of reliable information.
Multi-channel capability: The system must be able to quickly distribute alerts simultaneously through all of the hospital's communications systems, including personal mobile devices. Using multiple communication channels delivers notifications to affected personnel faster.
Scalability: An emergency communications system must be able to handle ongoing daily capacity and sudden spikes when incidents occur – while maintaining peak performance.
Off-site, mobile-friendly capabilities: The system must be able to reach offsite staff members, whether they're home health workers that need help dealing with an aggressive patient, or other clinicians and specialists that have to be called into work unexpectedly to address a medical crisis.
Lessons Learned from Kaiser Permanente®
Kaiser Permanente Northern California has implemented an emergency communications system with the support of AtHoc, enabling them to send alerts to people within and between its networks of 21 health care organizations.
Kaiser Permanente's new system can save valuable time and lives during a crisis. It also improves efficiency in situations that can be found in any business setting. For example, the system helps the entire organization manage shift changes and scheduling, via automated staff messages.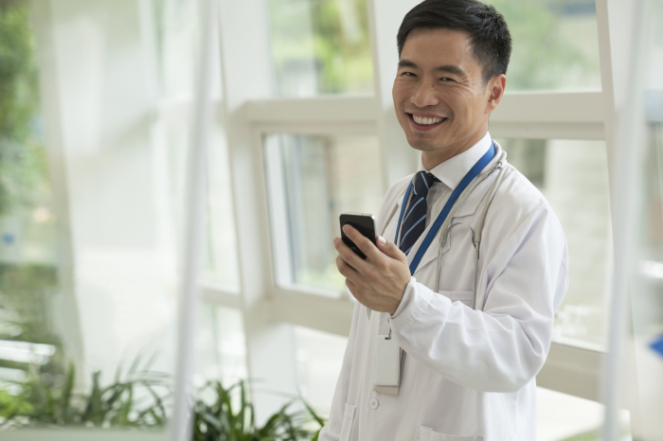 During an IT system outage, AtHoc alerts help the IT team keep people updated on the anticipated repair time, and notifies all stakeholders on the anticipated duration of an outage to critical patient care systems. Perhaps most importantly, staff members can be assuredly notified about life safety events, such as an active shooter, bad weather, and natural disasters.
Kaiser Permanente now has immediate collaboration capabilities between IT, business, and clinical staff. The net result: everyone is better informed, and quality healthcare delivery is uninterrupted.
Whether you are dealing with everyday hospital communications, or trying to manage coordination between healthcare organizations to control an emerging novel pathogen like the Zika virus, effective clinical collaboration is essential.
As Kaiser Permanente has demonstrated, a comprehensive crisis communications system with all of the critical capabilities mentioned above is key to getting the right job done.
Mobility offers enormous potential for delivering the best quality patient care, but there are a lot of issues to consider in creating a secure mobile healthcare strategy. Our new book, The BlackBerry Guide to Mobile Healthcare, helps decision makers address some of the key challenges; click here to get your free copy. For more insight on leveraging automated workflows, secure messaging and communication to improve healthcare delivery, check out our recent webcasts on Clinical Collaboration and Hospital Staff Coordination and Why Home Healthcare Should Go Mobile posted along with webcasts on many other topics important to you, on BlackBerry Enterprise Webcast Central.