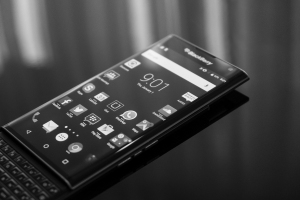 BlackBerry faithful moving to the PRIV love their keyboard! And with access to over 1 million apps on Google Play, it can be daunting to find just the right app. As I made the switch to the PRIV I found these apps very helpful in my professional and personal life.
A large part of any business is travel. With a plethora of reasons for business travel, from site visits and partner meetings to presentations and conferences, it is important to keep on top of your upcoming travel plans. Using TripIt: Trip Planner you can do just that. TripIt allows you to organize all your travel plans in one place and automatically creates detailed itineraries for every trip. Another great solution is TripCase – Travel Organizer, which offers airport and terminal information and support for Uber, allowing you to request a ride with a simple click.
What better way to share stories of your travel than taking some pictures? Get the most out of your camera with Camera MX, offering many photo and video capturing and editing features. The most familiar of these features to BlackBerry users should be "Live Shot." This function actually begins to capture moments before you take the photo! Now you can rewind and view the shot as an animated photo and select and save the perfect moments.
Now it's time for a break. With your PRIV in hand, it's time to kick back, relax and enter the world of mobile gaming. BlackBerry fans, do you remember Brick Breaker? Of course you do! This game was simple, challenging and definitely addicting! Get Brick Breaker Hero and enjoy the classic gameplay with the addition of world maps and bosses. Still looking for that classic look and feel? Check out Bricks DEMOLITION. Happy breaking!
What about an app providing users a desktop interface? PushBullet, when installed on the PRIV and your desktop, will allow you to receive and respond to BBM messages. Features also include support for SMS, WhatsApp and Facebook Messenger and the ability to link files between devices for easier file management.
This leads us to file management. With many file manager applications available on Google Play, it is often difficult to determine which ones are best. First, check out ES File Explorer File Manager. This full-featured file manager supports local and network use for all of your files. Similar to this, File Manager (File transfer), allows you to easily manage all your files, both locally and in the cloud (including Google Drive, Dropbox, Box, OneDrive and more). This file manager has an easy to read UI, providing a quick count of locally stored files, such as images, audio, video and documents. These and many other file manager applications offer complete control over your files. Know of other great file mangers? Let us know in the comments!
With these solutions and the PRIV you can take full control of your life. Whether you are messaging the masses, working on a desktop, managing your files or planning a trip, there are many supports in place to ensure your life is secure, organized and of course, fun!
Other apps to check out
With nearly 2 million Android apps available in Google Play, it can take time to find the apps you want. Check out the following reviews of some of the top apps available for your PRIV:
FINANCE & SHOPPING
Amazon Shopping
Banking Apps
Suretap
HEALTH & FITNESS
Fitness Apps
HOME AUTOMATION
Smart Thermostats
MUSIC & ENTERTAINMENT
Apple Music
Entertainment Apps
Gameloft
Instagram
Spotify
PRODUCTIVITY & BUSINESS
Encircle
Microsoft Office
Thompson Reuters
Salesforce
Slack
TRAVEL & TRANSPORTATION
car2go