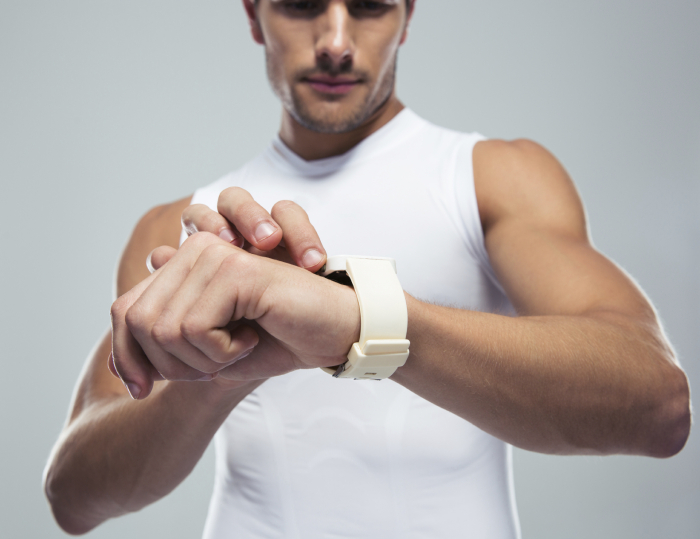 Like many of you, I got a fitness tracker for the holidays. I really like it – the step tracker and heart rate monitor are helping me keep my annual "it's time to get fit!" resolution (at least so far – it's still early days). But it got me thinking: How secure is all the personal data this device is collecting on me?
The answer is that wearables are pretty much as secure as any other connected device, like a smartphone or tablet. And that could be a problem, especially given how fast they are selling, the technology is progressing, and the tracked data is expanding.
IDC said in September that about 76 million wearable devices would ship in 2015, which will be dwarfed by the 173 million units it expects in 2019. CCS Insight has even higher expectations: it sees 245 million wearables shipping in 2019, making it a $25 billion market. And, that's only half of Gartner's estimate of more than 500 million shipments in 2020, when it projects 35% of people in mature markets will own a wearable device.
Ill Communication
A lot of people are asking the same question I did. Your workout data may seem pretty innocuous, until you imagine an insurance company using it to track your fitness level, and adjust your premiums. Other already-available wearable devices, such as this wireless smart glucose monitoring system for diabetics, store data that is obviously more private, and consequently, valuable.
If all that personal data isn't stored, accessed and transmitted with high levels of security, you may be increasing your risk for identity theft. As I wrote recently in Forbes, because healthcare information is more personal and permanent than, for example, a credit card account number, a stolen healthcare record is more valuable on the black market.
The good news? It's a young market, and there's lots we can do (and are starting to do) to reduce the threats.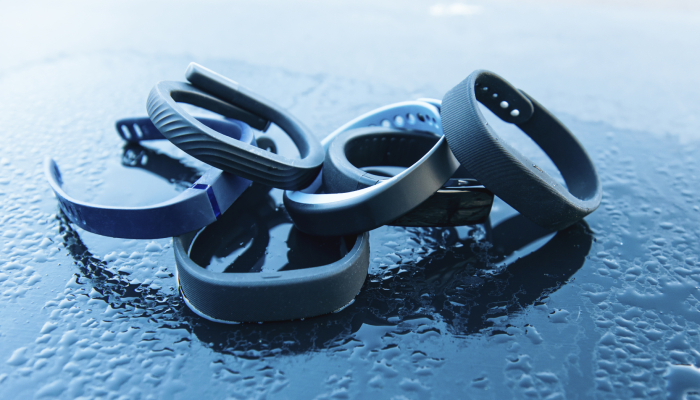 Anyone who thinks the U.S. is over-regulated (and who doesn't?) will be happy to hear that the government won't regulate "low-risk general wellness products" like wearables. But, if hacks to wearables become common, the industry can kiss its future good-bye, and they know it.
So Underwriters Labs (UL – yes, the people who certify your toaster doesn't explode) is working on setting certification standards for data security and privacy in Internet of Things devices, including wearables. UL's Anura Fernando told Computerworld that one major issue is how personal data is collected and whether it's secure over WiFi or Bluetooth networks. UL's goal, Fernando said, is to "begin to raise the bar for how security should be addressed…and establish a minimal baseline for what should be –addressed, much like we did with electricity 120 years ago. We want to reach the point [of certifying IoT data security] without having to second-guess it."
In October, David Kleidermacher, BlackBerry's chief security officer, echoed Fernando's remarks in an interview on CNN. Kleidermacher said IoT device makers must provide "a way for consumers, like you or I, to have confidence that there's a way to protect us against cyber security threats. So, I think the key standards we need are how do we raise the bar and have a way for us to evaluate and actually be able to measure security."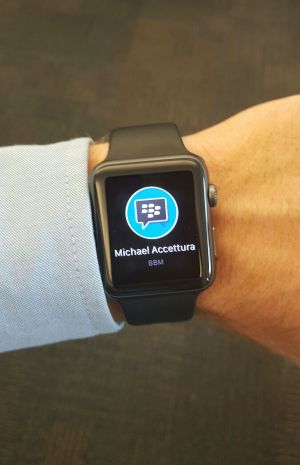 BlackBerry's Key Role
As I suggested earlier, while Fitbits and their ilk dominate today's sales, that won't always be the case. Secure communication is a place where BlackBerry dominates, and it's one reason (of many) that I believe BlackBerry will play a key role in wearable health devices.
BBM is already available on Apple Watch and on Android Wear smartwatches (including many of the top-selling smartwatches such as Sony's SmartWatch 3, Motorola's Moto 360 and Huawei Watch), enabling users with compatible smartphones like the BlackBerry PRIV to read messages and respond using voice commands directly from their smartwatches. BBM's latest update adds features that further strengthen its ability to control how messages and documents are sent and received, giving users an unprecedented level of messaging security and privacy.
Wearables are changing how we communicate with one another, and I think the road ahead is paved with gold for manufacturers and app makers. Over the coming year, look for BlackBerry to expand its partnerships with all of the major wearables manufacturers, including Apple's WatchOS. Because without high security, that smart device quietly tracking your every move may really be threatening your privacy.
***
If healthcare IT issues, especially around mobility, interest you, please check out our new e-book, the BlackBerry® Guide to Mobile Healthcare, and webinar series, which help decision makers address some of the key challenges. Join us for our webinars: Clinical Collaboration and Hospital Staff Coordination, at 11:00am ET this Wednesday February 3, featuring BlackBerry Healthcare Expert Sara Jost, RN, Kathleen Lavoie, Chief Information Management Officer and Chief Privacy Officer from Grand River Hospital, and Sarah Padfield, Chief Operating Officer at Chatham-Kent Health Alliance; and Why Home Healthcare Should go Mobile, at 10:00am ET on February 23, featuring  Jost, and industry expert John Schram (former President & CEO WeCare Home Health Services). Participants will also get access to the complete BlackBerry® Guide to Mobile Healthcare e-book.