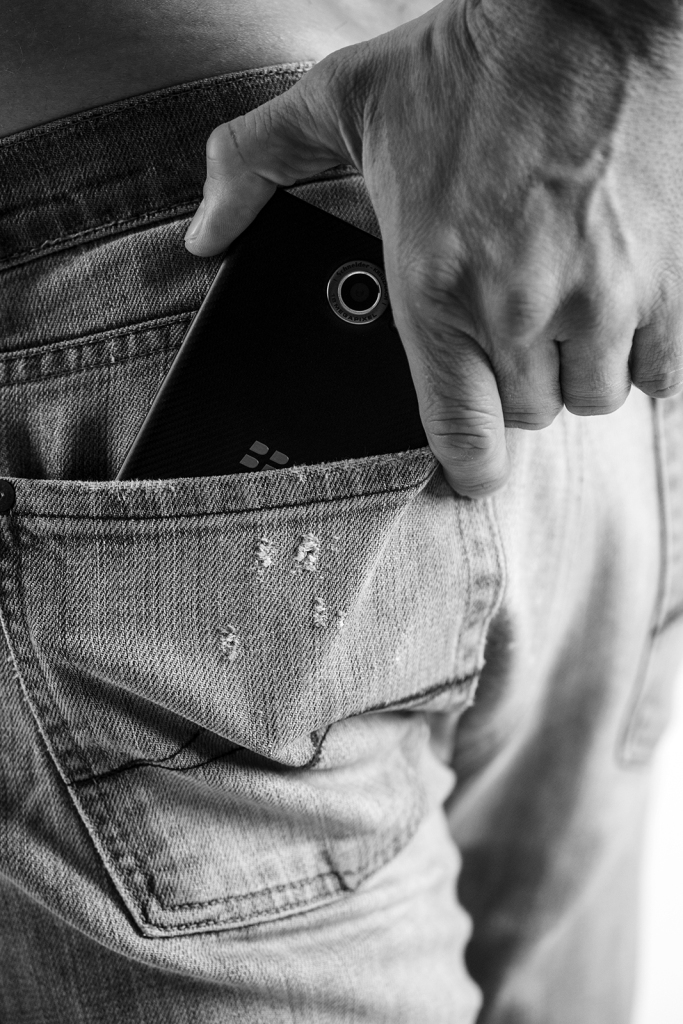 It's the second item I check in the morning and one of the last things I view at the end of the day; it's the weather. I have to make sure that I dress not only for success but for the temperature and precipitation. There's nothing like dressing for summer weather and walking into winter-like conditions.
I'm not alone in this daily habit; a SOASTA survey points out that when people fire up their smartphone in the morning, 45% check the weather first. It's more popular than the news or even social media. Why wouldn't you? Viewing the latest detailed, local forecast from your device is much more convenient than waiting for the radio's "every 10 minutes on the 10s."
There are more weather apps on Android than umbrellas in my rainy hometown of Vancouver. With the PRIV by BlackBerry keyboard between my thumbs, I searched out the most versatile, yet appealing, (and free) weather apps that could keep me informed…and dry.
The Weather Network app is my first choice for three reasons: it's accurate, it's responsive and I've been watching the Weather Network since I was a kid. Its Current Weather page offers a great amount of detail: humidity, visibility, ceiling and temperature comparisons to the previous day are laid out for easy viewing. I can upload multimedia to the network directly from the app if my account details have been entered. The 14-day, 24-hour and hourly trends are but a tap away.
While the weather forecast isn't the primary focus of the robust Google Now, I find it presents it in style. I can view relevant forecasts based on my location as well as preset destinations, such as home and work. The specific details aren't displayed on one screen, so I do have to tap to get more information. At a glance, I can see a basic five-day forecast view, with the current conditions at the top of the screen. Tapping on one of the cards redirects me to a more detailed view; I can easily scroll through a progress bar to select the time of day to see estimated wind speeds, humidity and chance of precipitation. I can also use "OK Google" to verbally ask about the weather in a specific location.
I don't see myself as a meteorologist; I'd probably be more of a Brick Tamland type of presenter. I'll continue to rely on the experts, much like the ones that contribute to Weather Underground. Its "hyper-local" weather forecasts are made possible by local enthusiasts who provide live, crowd-sourced data. I can view specific weather stations and see their 10-day forecasts, hourly updates and daily summaries. I can also learn about air quality and flu outbreaks, so I know when to put on my biohazard suit. The map view also provides radar and satellite views as wells as severe weather alerts. Before installing this app, I honestly never knew this type of community existed.
The weather can be beautiful; seeing feet of new, undisturbed snow or falling asleep to the sound of rain is very relaxing. Yahoo Weather capitalizes on this by providing scenic backdrops from Flickr with its weather reporting. Combine this with simple yet effective graphics, and Yahoo has a weather app that's pleasing to my eyes. Onscreen animation, such as water drops, adds to the environment of this app. Other details include sunrise and set, wind and pressure, maps, heat and satellite details. Yahoo Weather will help remind me that the forecast is beautiful, even if I step in a puddle.
WeatherBug is an application that I hadn't tried in a long time (since my BlackBerry OS days), so I was excited to see it on the Android platform. WeatherBug not only helps bring the weather details to me, but I can also see how other aspects of my life can be affected. I BBQ all year round; it's relaxing, plus my wife asks me to. WeatherBug's Lifestyle Forecasts advises me which days are better to grill on than others. It can also tell you the best times to enjoy outdoors activities. I can also view live weather cams to see how the weather is affecting traffic. WeatherBug goes beyond reporting the weather and helps me plan my day.
If I had to pick the top two out of this list of five, I would pick The Weather Network and WeatherBug, based on reliability and functionality. Are you using one of the applications listed above? Which other of the many weather apps do you swear by? Let us know in the comments.
Other apps to check out
With nearly 2 million Android apps available in Google Play, it can take time to find the apps you want. Check out the following reviews of some of the top apps available for your PRIV:
COMMUNICATIONS
BBM & Other Top Messaging Apps
Skype
Tango Networks Communicator
Voxer
FINANCE & SHOPPING
Amazon Shopping
Banking Apps
Suretap
HEALTH & FITNESS
Fitness Apps
HOME AUTOMATION
Smart Thermostats
MUSIC & ENTERTAINMENT
Apple Music
Entertainment Apps
Gameloft
Instagram
Spotify
PRODUCTIVITY & BUSINESS
Encircle
Essential Android apps
Microsoft Office
Messaging apps
Thompson Reuters
Salesforce
Slack
TRAVEL & TRANSPORTATION
car2go