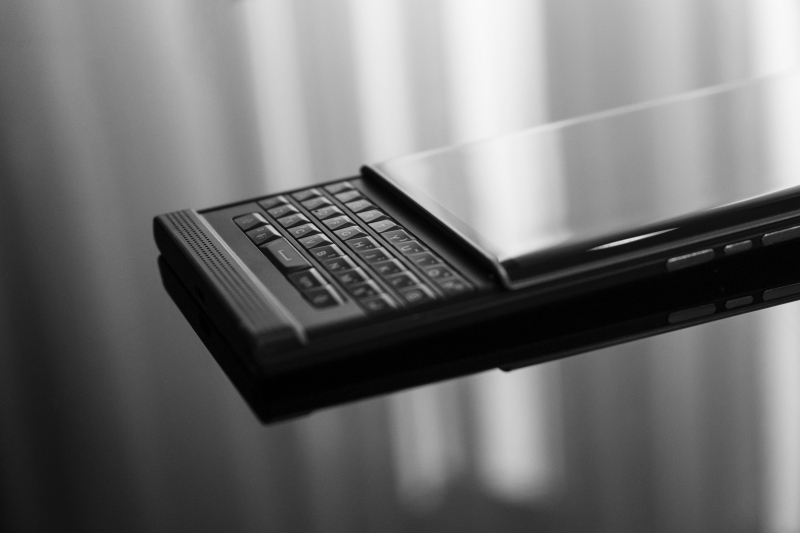 In our fast, connected world it's always nice to take a break and enjoy some much needed entertainment. Whether your break involves movies, music or gaming, the PRIV, with full access to the Google Play Store, has something for everyone. As previously discussed in our blogs on Connected Homes and Connected Fitness, there are many apps that deliver much more than on-device functionality. Let's take a look at some amazing apps and devices in the world of connected entertainment.
There is a movie fan in all of us. Whether its action, fantasy, romantic or animated, the choices are truly endless. With the 2016 Oscars only a couple weeks away, I am sure many of you are trying to watch all the Best Picture Nominees before the ceremony. Regardless of which player you use to watch movies at home or on your device, Peel Smart Remote is a handy application the turns your device into a remote and also includes live and streamed TV listings so you can easily find what you want to watch. Similar to this, AllConnect – Play & Stream offers the ability to stream your favourite movies (as well as music and pictures) to your Smart TV. AllConnect also offers support for other media devices such as Chromecast, Amazon Fire TV, Apple TV, Roku, Xbox and more! If you are using Amazon Fire TV, turn your PRIV into a remote with the Amazon Fire TV Remote App.
Going to the movies? If the theatre supports TimePlay, you are in for a pre-movie challenge. You can connect your PRIV for some real-time interaction. Compete against others in the same theatre in a variety of challenges, such as trivia, reaction tests and simple voting where the majority wins. Gain experience points and sometimes even movie points. Can you rank in the top 3?
Music is more than just sound, it's a feeling. It influences our mood and can give some spring to our step. Listening to music at home or on the go? PRIV offers a wide range of connected apps and media to bring your sound to life. Sonos changes the way we listen to music at home. Using PRIV with the Sonos Controller for Android gives you full control of this smart system of hi-fi wireless speakers and components so you can "engage your senses with immersive sound."
Hear a song you love but don't know the track name or artist? Use SoundHound Music Search or Shazam to get all the information you need. With a simple touch, these two amazing apps listen to the song playing and not only let you know the song name and artist, but direct you to places you can purchase the song so you can listen to it whenever you want!
When it comes to connected devices, Amazon Echo deserves a deep look. This hands-free, 360° speaker can be controlled by your voice and of course, your PRIV. Downloading the Amazon Alexa app (yes, her name is Alexa. Didn't you know all voice systems require a name?), gives you full control of your Echo device anywhere. Want music? Play from your PRIV, Prime Music, Amazon Music or other connected apps such as Pandora, Tunein, Spotify and more. Need a quick update on a sports score, the weather or traffic? Just ask. How about a ride from Uber? Movie showtimes? Calendar? Timers or reminders? Just ask. Alexa has many "skills" that can be added to customize your interaction and abilities. Create to-do and shopping lists that automatically sync with your PRIV, so you don't have to worry about forgetting. Although it wasn't mentioned in Connected Homes, Amazon Echo offers support for WeMo, Philips Hue, SmartThings, Insteon and Wink, allowing you to control lights and switches within your home.
There are many apps that offer a wide-range of functions. Xbox 360 SmartGlass is definitely one of these apps. This app connects your PRIV with your Xbox 360 console to bring rich, interactive experiences and unique content to what you're watching or playing. Use your PRIV to interact with your favourite TV shows, movies, sports, music and of course, games! Interested in other gaming opportunities? Check out our post on Gameloft, a global leader in mobile gaming.
Now, it's time to take a break. Whether you are going to enjoy a movie, some music or game for a while, PRIV and these connected apps and devices provide the ingredients for the entertainment recipe of your choosing. Let us know about your favourite ways to stay entertained and your favourite apps in the Google Play Store!
Other apps to check out
With nearly 2 million Android apps available in Google Play, it can take time to find the apps you want. Check out the following reviews of some of the top apps available for your PRIV:
FINANCE & SHOPPING
Amazon Shopping
Banking Apps
Suretap
HOME AUTOMATION
Smart Thermostats
MUSIC & ENTERTAINMENT
Apple Music
Gameloft
Instagram
Spotify
PRODUCTIVITY & BUSINESS
Encircle
Microsoft Office
Thompson Reuters
Salesforce
Slack
HEALTH & FITNESS
Fitness Apps