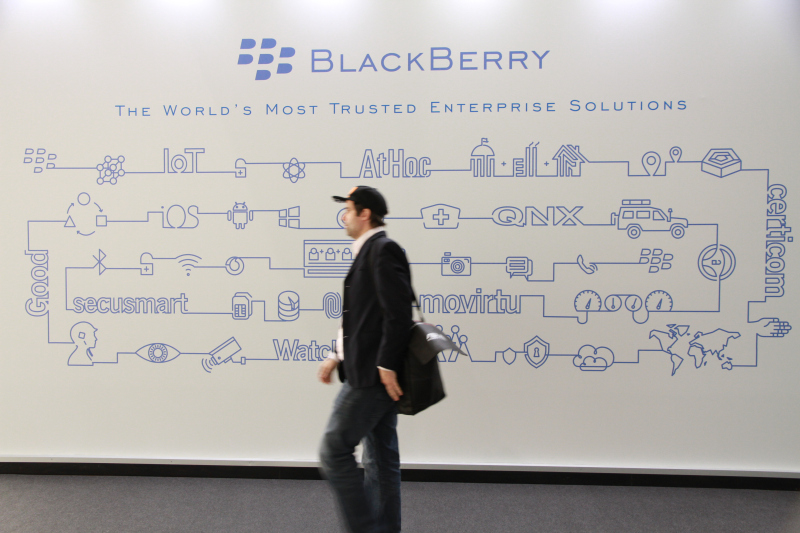 In line with BlackBerry's evolution, our news at Mobile World Congress 2016 was focused on mobile software and services, especially those aimed at enterprises concerned about stronger security and easier management.
Let's start with an acquisition: BlackBerry has acquired a leading UK security consultancy, Encription Ltd., as part of a larger launch of a cybersecurity services practice, announced BlackBerry COO Marty Beard via blog today. This addresses a massive market for security consulting – estimated at $16.5 billion per year – and builds upon our vaunted mobile security expertise – we own 70+ third-party security certifications and approvals, and are thought and technical leaders in securing the Internet of Things.
The growing move into cyber security is a "smart move for Blackberry, especially as security is in the headlines" with a recent fight over smartphone encryption between Apple and the FBI, Jeff Kagan, a mobile analyst, told IDG News Service.
The acquisition and services launch "make a lot of sense," echoed the Financial Post, letting BlackBerry "leverage its core strengths in security and mobile technology, while consulting presents a new business opportunity that could increase BlackBerry's share of corporate IT spending."
"Clearly, BlackBerry is showing they want to compete across all mobile platforms and be a mobile security company, so I applaud them in any acquisition that helps set them up for that," Robby Hill, CEO of HillSouth, an IT solution provider and BlackBerry partner, told CRN magazine. "Continuing to gain knowledge and products that can go into a mobile security offering is really going to position BlackBerry against a lot of mobile security competitors."
BES12 Comes to Microsoft Azure Cloud
Co-opetition is the name of the game in high-tech. Vendors you battle on one front can also be your close partners on another. So it shouldn't be surprising that BlackBerry's important partners include Samsung, Google, and, as we announced at MWC on Wednesday, Microsoft, too.
Microsoft enterprise customers now have access to BlackBerry's secure enterprise mobility solutions in Redmond's cloud computing platform, Microsoft Azure. Enterprises can now install and manage their BES12 deployment through Azure. This gives IT managers and CIOs an additional cloud deployment option for BES12, one that avoids heavy upfront infrastructure costs and can be easier and less effort to manage.
BlackBerry is readying more solutions in its enterprise portfolio for Azure, including in the next couple of months, a cloud version of its network crisis communication solution, AtHoc. Learn more about the announcement at this blog by Nick Greene, and get a high-level overview of how quickly you can set up BES12 in Azure from my other colleague, Ed Bourne.
Sharing Is Caring: New BBM Channel For Your Health
Another partnership BlackBerry touted at our MWC press event in Barcelona involves our mobile messaging service, BBM. BBM has been making big strides in recent months, as its leader Matthew Talbot blogged earlier this week, adding a heap of cross-platform features and content in recent months.
The latest, we announced today, is the Sharecare BBM Channel, created by the digital health and wellness provider of the same name.
Already used by 45 million consumers, think of Sharecare as an interactive source of health info, personalized to you, built for the app age. Through the new BBM Channel (join it by using the PIN C003E6794 inside BBM Channels), users can talk to doctors and other experts, read blogs and watch health videos, get important health updates, post messages, share pictures and discuss and chat with other users.
BBM works on iOS, Android, and BlackBerry smartphones and is free to download from their respective appstores. The Sharecare healthcare channel is available now via BBM Channels.
Finally, you learn something new every day…the other day, I learned what IDaaS stands for, after learning that Centrify, one of Silicon Valley's pioneering providers of cloud-based IDentity-as-a-Service, is partnering with BlackBerry.
Want to be able to enter your user name and password once and be able to log into thousands of cloud and on-premises apps and servers, while enjoying the security of multi-factor authentication? That's what enterprises can get now with the solution built with Centrify on the Good Dynamics Secure Mobility Platform.