At BlackBerry, we're constantly listening to your feedback and working hard to find ways we might improve the PRIV, our first secure Android smartphone. With that in mind, we're happy to announce that starting today (Feb. 29), several application updates are now live on Google Play, including the BlackBerry Launcher, BlackBerry Keyboard, and BlackBerry Camera. These updates are in addition to our latest security patch, released earlier this month.
Improvements include: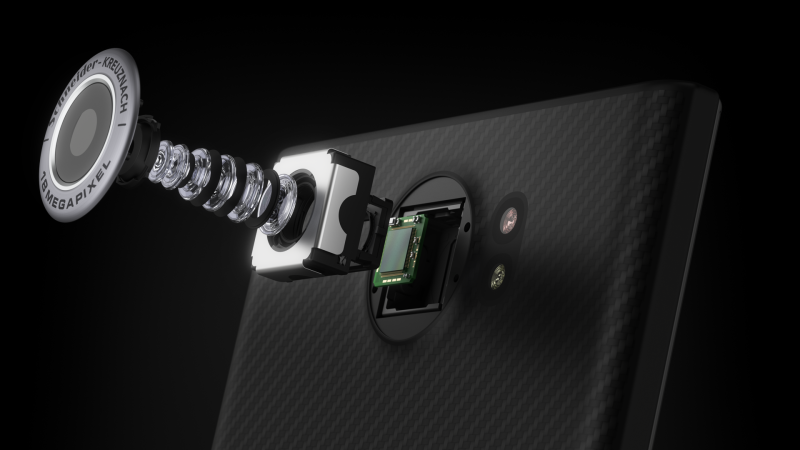 Camera: Support for slow motion video
Users can capture smooth slow motion video with PRIV's camera that's up to four times slower. The Slow Motion function can be accessed through the camera's "Mode" button, and captures video at 120 fps which plays back smoothly at 30 fps. Audio is not enabled for slow-motion video at this time.
General stability and performance improvements.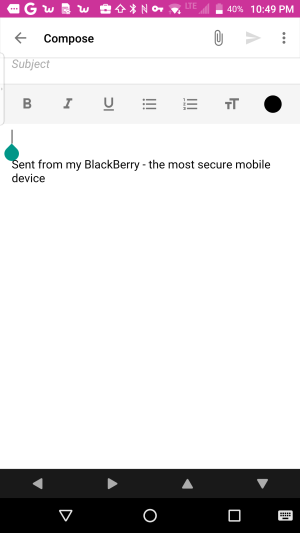 Keyboard: Better predictive typing, accuracy, and control
PRIV's prediction engine now processes a user's email and social messages to better understand the user's typing style and provide a better out-of-box experience.
Predictive typing can now learn words with numbers.
Option to have the keyboard suggest names from a user's contacts during email creation.
Fine Cursor Control mode on the physical keyboard now features an enhanced cursor locator along with on-screen arrows for easier positioning and control.
Holding down 'delete' for two seconds now deletes on a word-by-word basis, making it easier to stop on single words.
Tapping a key on the physical keyboard more accurately places the focus cursor on screen.
App Launcher: An enhanced user experience, including separate view of personal & work apps
Default view for apps now separated into Recent, Personal, and Work.
While in overview mode, the "home" panel can be set to any available panel, and panels can be deleted by pressing down on them for several seconds.
Can now flick to remove application shortcuts from the home screen.
Pop-up widgets now enabled by default.
Improved overlays to provide users with more information on app locations, launcher settings, pop-up widgets, and the productivity tab.
Apps installed on the SD card will be grayed out if the card is removed to let the user know it's still around but inaccessible.
As with prior updates, your PRIV should notify you the updates are available and download them automatically over Wi-Fi. If it does not, you can update them as follows:
Connect to a Wi-Fi network, then open the Google Play Store
Tap the icon on the left side of the search bar, then select "My apps & games" from the menu that pops up.
Either tap "Update All" or select which apps to update on an individual basis.
Tap "download" and the update will begin, even if you don't see a progress bar or other indicator.