As you know, for the past few months we've been working hard to make PRIV by BlackBerry, our first Android-powered smartphone, available to more markets. Most recently, we released PRIV in Nigeria, Australia, India and South Africa. PRIV's already been getting great feedback in North America, with lifestyle bloggers and business professionals alike singing its praises, while the positive reviews keep coming in.
But how's the phone being received in our newer markets? How do reviewers in India feel about PRIV, and what does the media in South Africa think of our secure Android smartphone? See for yourself.
[UK and US BlackBerry fans: Don't miss out on our great February deals on PRIV! Through February 24, you can pick up a PRIV for just £529/$650, plus up to $99/£74 in free accessories. Click the banner for more information!]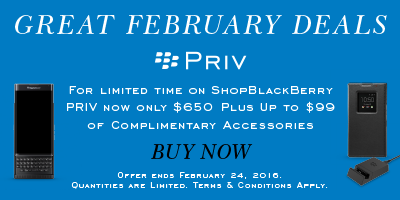 Australia
"More often than not, when a manufacturer decides to mess with software, adding its own 'valuable' take on what we should have on our phones, it ends up being a laggy mess of unused features… Somehow, BlackBerry has done the impossible. [Manufacturer software] normally ruins a phone. BlackBerry's has made it better."
(9 to 5 Google)
"Would I recommend this device? Without hesitation…I believe it's currently the best Android device/software combination available. If you are thinking of getting a PRIV, do it."
(UTB Blogs)
"Running the same software as its rivals has motivated BlackBerry to innovate the smartphone's design. The PRIV's 5.4-inch display has sides that slope downwards in a move reminiscent of Samsung's Galaxy S6 Edge. This is an advanced manufacturing technique that only Samsung and LG have mastered, up until now."
(PC World Australia)
"The PRIV is the smartphone BlackBerry should have built years ago… The BlackBerry software team has clearly been hard at work; some of the features are genuinely useful. The BlackBerry Hub's snooze feature is brilliant: don't want to deal with an email right now? You can schedule it to go away and reappear in 30 minutes, or tomorrow."
(CRN Australia)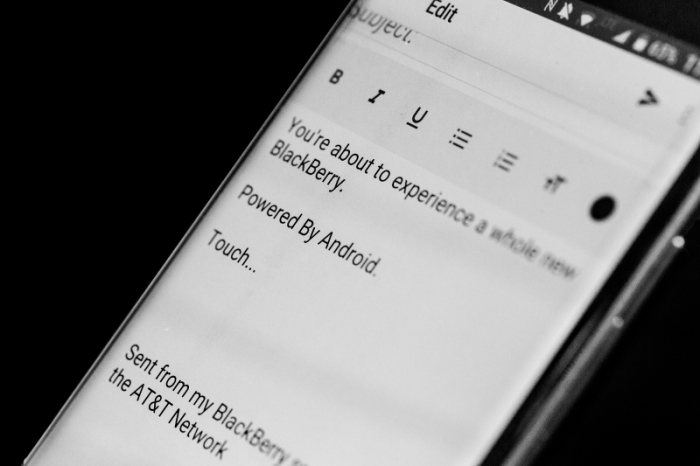 "For those that left BlackBerry for Android – this device may just lure you back…the Blackberry Hub is quite frankly the best combined 'inbox' of any smartphone.  I'm seeing mails from all accounts, notifications from Facebook and Twitter and your call log. Pair it back, customise and embrace it, and you've got one hell of a self-organisational tool. "
(EFTM)
"PRIV is BlackBerry's most attractive smartphone to date…an Android phone by a company with a long track record in security management."
(The Australian)
"BlackBerry PRIV runs on Android, but a distinctive BlackBerry 10 flavour is still found with BlackBerry's persistent commitment to security."
(BlackBerry Priv Might Be the Best Android Business Smartphone, International Business Times Australia)
India
"The PRIV immediately feels like a super-premium device…BlackBerry put a lot of thought into porting its native experience over to Android, and in some ways, this is what BB10 should always have been like. Frankly, some of the little touches are so nice that we hope Google steals them and bakes them into native Android."
(Gadgets360)
"Now that BlackBerry has finally gone with Android, loyalists will get everything they wanted: security, a physical keyboard and the advantage of the largest app ecosystem…The design is amazing, super-slim and attention-grabbing. It's really well balanced and using it seems natural."
(Economic Times of India)
"One BlackBerry goodness that people take for granted is overall call quality…the phone has the best quality I have experienced in recent times, both on the handset and on speaker phone."
(The Indian Express)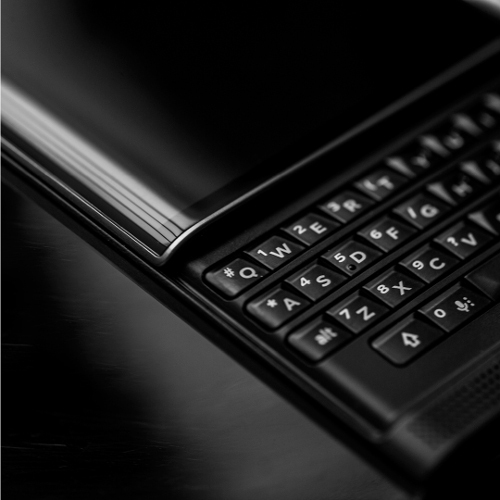 "The design of the PRIV is just marvellous! Though it isn't as solidly built as the BlackBerry Passport, the PRIV leads all its competitors with the unique sliding form-factor…The phone is slim, and it's hard to imagine how BlackBerry managed to put a 4-row physical keyboard and hefty 3410mAh battery under the hood."
(BlackBerry PRIV Review: A Refreshing Android to Start With, BB India)
"The PRIV isn't just another product. It fuses excellence and security – ingrained in its DNA – which have translated into a top-notch device…PRIV matters. It brings the focus on privacy and security in the mainstream with aplomb!"
(Why BlackBerry PRIV Is Worth the Android Galaxy, Daily O)
Africa
"The PRIV – for privacy or privilege – is an impressive device. BlackBerry has captured the best of their operating system – the messaging hub, its excellent predictive texting and security – and built their renowned security into Android."
(BlackBerry PRIV Could Be Just What the Company Needs, Stuff Magazine S.A.)
"You might have to endure a few jibes about your smartphone, but when the joking is over, what remains is an excellent Android phone – arguably the best BlackBerry has ever built…BlackBerry has brought some amazing software features to Android. This sets it apart from manufacturers that ship a bunch of irremovable shovel-ware on their devices that few people will use."
(BlackBerry PRIV Review: The Best Android Smartphone of the Year, My Broadband)
"From the full slide out QWERTY physical keyboard to the 18 MP Schneider-Kreuznach certified camera, [PRIV] is a device that has been designed to look exceptionally classy. Made from premium materials, [it] features a large 5.4 inch edge-to-edge curved display which has been made from the rigorously drop tested Corning Gorilla Glass 4."
(Top 4 Things That We Love about the BlackBerry PRIV, IT News Africa)
"There is more [in addition to PRIV's keyboards], such as the market-leading privacy and security features that give the phone its name, and a soft "tensile knit" coating on the back that gives the phone a comfortable, non-slip feel. An easy snooze function for reminders to respond to calls, messages or emails – customizable based on time, location or form of connectivity – is an example of a thoughtful approach to communications. The combined package makes it one of the best Android phones on the market."
(Gadget Magazine)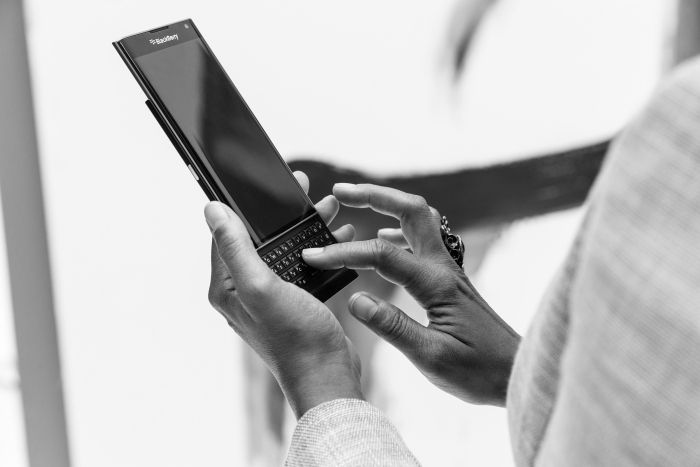 "If anything, you can't deny that the PRIV stands out from the pack. Just look at the slide-out QWERTY keyboard, the sharp, curved edge display and the pleasant, matte-like finish…I'm glad the virtual keyboard is fully intact, while the mostly stock implementation of Android is sure to please hardcore Google fans."
(Iafrica)
Want to know more about PRIV? Check the links below. You can also click here to find out how to order yours.