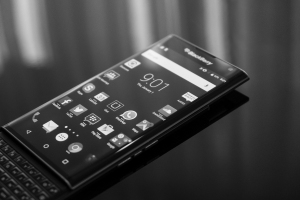 Hey there, #TeamBlackBerry! Hope the day's finding you well, because we're here with more great news for our global fans. We've been making great strides towards making PRIV, our first Android Smartphone, available to as many fans as possible. In January and February alone, we launched in The Netherlands, Italy, Spain, France, Australia, India, and South Africa; we also announced PRIV's coming availability through all U.S. major carriers at the 2016 Consumer Electronics Show.
Today we are expanding our reach with the launch of PRIV in Nigeria. For the special price of ₦$220,000.00 you can pick up yours this weekend at SLOT and participating retail outlets.
And for those of you still waiting for the PRIV to launch in your region, keep an eye on our availability roundup, found here. In the meantime, you can also have a look at our how-to demo videos, check out PRIV's official product page, read why Ryan Blundell loves our first Android phone, or hear what Business Development expert Jim Opfer has to say about PRIV.