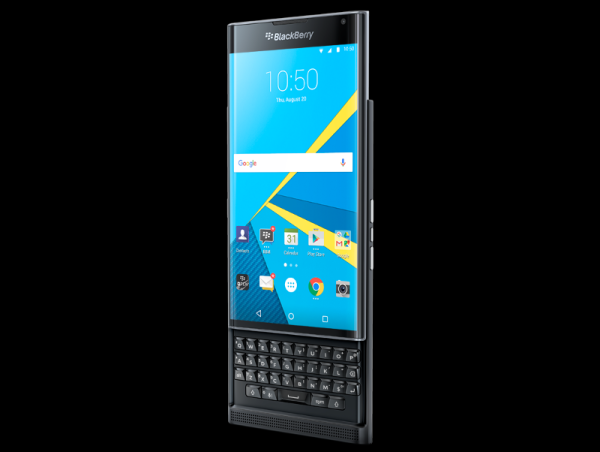 We've got another great announcement for our fans at #TeamBlackBerry. As you know, last month we launched PRIV in The Netherlands, Italy, and Spain, France, and India, in addition to announcing full US carrier availability. It's all part of our push to bring our first Android phone to as many of our fans as we can – and we've just taken another big step towards accomplishing just that.
Starting today, PRIV is now available in Australia through Optus for all consumers. Optus Business customers can equip their teams with our first secure Android smartphone for better productivity, security, and flexibility. They can also purchase the PRIV outright or on a range of post-paid plans from their account manager.
The launch of PRIV in Australia is a long-anticipated one, and several Australian reviewers have already offered positive feedback on the phone:
"The productivity tools adored by long time BlackBerry fans have been ported across to the Android operating system. There's BlackBerry's Hub and Messenger, which work just as they do on BB10, but there's also the support of 1.5 million applications housed in the Google Play store. Owners of a BlackBerry no longer need to sacrifice one for the other."
(Tony Ibrahim, PC World)
"PRIV looks stunning, and BlackBerry didn't pull any punches on the hardware specs for the phone. It comes with extras like a larger battery, a microSD card slot and an 18 MP camera resolution with a Schneider-Kreuznach certificate."
(Shrikrishna Iyer, IB Times Australia)
"In a world of bland, homogenous smartphone design, the BlackBerry Priv stands out as a beacon of individuality, a smartphone that does everything a standard Android smartphone can, but without sinking into morass of mediocrity."
(Jonathan Bray, CRN)
"Priv is BlackBerry's most attractive smartphone to date, with a sleekly curved 5.43-inch quad HD screen that's a whisker smaller than iPhone 6s Plus. At 540 pixels per inch resolution, it's one of the best phone displays on the market."
(Chris Griffith, The Australian)
"If you left Blackberry for the apps and ecosystem of Android, Blackberry is keen to welcome you back.  And you'll feel like you're at home. It's a competitive device in a saturated Android marketplace."
(Trevor Long, EFTM)
Wondering when the PRIV will launch in your region? Check out our availability blog, found here. You can also have a look at PRIV's official product page, view our how-to demo videos, and read more on what major publications have to say about the phone.